MARKETING DURING CRISIS – INSIGHTS FROM STAR TRIBUNE
Sponsored by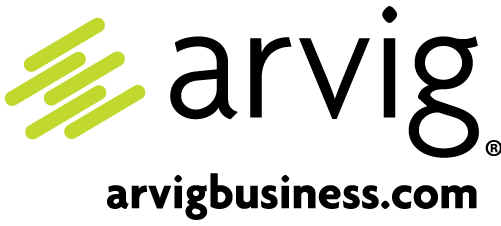 It already feels a little trite to point out that the pandemic has affected every part of our lives. But it is true. It is also true about business. The pandemic is changing everything from business attire to where and when we work. And not surprisingly, it is changing how we do marketing. One trend we have observed is an increase in content marketing. In this edition of our newsletter, we will document that trend and explore why it is happening.


– Paul Kasbohm, Chief Revenue Officer


MOMENTUM FOR

CONTENT MARKETING

Before the pandemic, content marketing was becoming a larger part of many business's marketing plans. At least, that is what their marketing budgets indicated.
According to a survey done by the Association of National Advertisers
, marketers increased their marketing spend by an average of 73% over the last two years.
As we navigate the post COVID-19 world, studies show content marketing continues to be a growing medium for advertisers. A recent survey conducted by Borrell Associates Inc. cited an 8% increase in spending on content marketing. Other mediums where spending has grown post pandemic include email (9%), SEM (12%), and social media (17%).
SOURCE:
Borrell SMB Panel, June 2020
VIRTUALLY NORMAL

When
Accenture did a survey
about how the pandemic was impacting consumer behavior, the results prompted them to dub the next 10 years as "the decade of the home."  
It is not a huge surprise that – in addition to working at home and virtually socializing from home – that consumers are accessing customer service at home. Fifty-one percent (51%) of respondents had increased their use of digital customer service, and 63% expected to continue to do so after the pandemic.


We saw similar changes in shopping behavior when
we surveyed our readers
.  During the stay-at-home order, we asked our readers how their in-store shopping habits would change after the order was lifted. We repeated the survey after the order was lifted. Their responses were surprising.

Before the stay-at-home order was lifted, 53% of our readers thought they would resume visiting retailers with the same or greater frequency. After it was lifted, that dropped to 22%. Similarly, 43% of readers thought they would continue to shop online at a greater rate. After the order was lifted, it rose to 55%.
So, consumer habits are becoming more digital, why does that make content marketing more important? Well, at least for the foreseeable future, more and more of your customer interactions will be done digitally. Having clear, accurate content about how and why they should engage with your business will be an important part of making sure those interactions are positive ones.
BUSINESS-TO-BUSINESS MARKETING
Content marketing is also effective for business-to-business marketing. In fact, it is becoming more effective during the pandemic, as decision-makers seek out more content.
According to data from Path Factory
, business-to-business content is receiving 17% more visitors, generating 40% more unique asset views, and having 15% more time spent viewing content.

Not surprisingly, this is being driven by the pandemic. Path Factory observed that marketers were actively seeking information from webinars, white papers, infographics and eBooks. 

It is also likely being driven by the sheer number of people working at home.  In a study of our readers, we observed that the number of people working at home increased from 36% before the pandemic to 47% during the pandemic. In the same study that prompted Accenture to coin "the decade of the home," 53% of those newly working at home expect to continue to do so more often. 
SHIFTING BRAND PREFERENCES

One unexpected effect of the pandemic is that it is prompting shoppers to try new brands. Whether it is caused by shortages, a product's availability online, or simple convenience, consumers are willing to try new brands.
According to Adweek
, 85% of consumers say brand names do not matter during a pandemic, and up to 45% said they would stick with a new brand that they tried.
This is one of those "good news/bad news" things. On the one hand, it affords an opportunity to win new customers. On the other, it presents a chance to lose them. And as we
discussed in our last newsletter
, coming changes to digital privacy practices will make it harder to find and regain lapsed customers.
Consistently engaging your customers with content that helps them understand how to work with you and that illustrates the value of your service, makes it less likely that you will lose customers. It also gives you a platform to attract new ones. 
CONTENT MARKETING FOSTERS BRAND AFFINITY
Content Marketing is uniquely able to foster brand affinity with customers.  "Content marketing is essentially engagement marketing," says Sean Haley, Director of Star Tribune's Content Studio. "Whether it's a blog post, rich media narrative, or a game, it gets the consumer to stop and have a meaningful experience with your brand."


And contrary to the popular idiom, familiarity breeds affinity.
Research has shown
that the more familiar a person is with an entity, the more likely they are to have a positive feeling about it. Similar research has shown this
to also be true for brands
.
So deploying a content strategy that routinely engages consumers with your brand will foster them feeling positive about your brand. That feeling leads to loyalty, and loyalty keeps your customers buying from you.
NOT JUST FOR BRANDING

Which isn't to say that content marketing's utility is limited to branding. Offering the consumer a positive experience with your brand is helpful at any point in the sales cycle (see the figure below.)

STAR TRIBUNE CONTENT STUDIO
At Star Tribune, storytelling is in our DNA. Our content marketing studio can help tell your story, as we have for these businesses:
EXCLUSIVE WEBINAR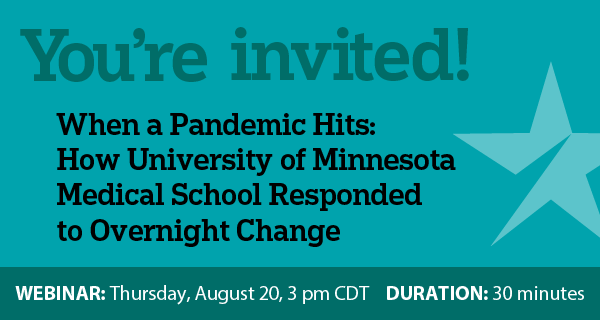 No one has had to adjust to the coronavirus pandemic more than healthcare providers, including the University of Minnesota Medical School. Patient care, research objectives, and educating students abruptly changed. They had to quickly adjust their marketing plan.  

Join Star Tribune and The University of Minnesota Medical School leaders to hear how they rapidly adjusted every aspect of their research, patient care, and marketing for this new reality.

LOCAL MN SERVICE AND TECH SUPPORT WITH 10,000+ ROUTE MILES OF FIBER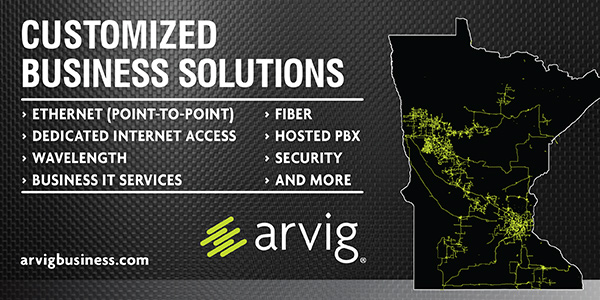 With roots going back to 1950 in rural Minnesota, Arvig is a leader in telecommunications and broadband services. For more than 70 years, Arvig's employee-owners have been developing innovative solutions for internet, television, phone systems, security and fiber transport. Arvig's service footprint continues to grow, with a fiber network spanning more than 10,000 route miles and customers in rural communities and Minnesota's metro hubs of St. Cloud, Rochester, Minneapolis and St. Paul.

Media consumption is increasing.
Nielsen studies
show that home-bound consumers have led to a 60% increase in the amount of video content watched globally.
Thank you to everyone there who is continuing to keep us informed. Thank you for investigating and serving us, the people.  We will get through this and having all the news makes a tremendous influence on us.

Pat
Burnsville, MN
In Case You Missed The Previous Emails