If there are problems with how this message is displayed, click here to view it in a browser.

Investment Indicators - 26 November 2018
Read Investment Indicators for CPD purposes
Click here to register.
 
 
 
 
 
Your true success in life begins only when you make the commitment to become excellent at what you do - Brian Tracy
Distributed to 54040 subscribers.

To advertise with us
click here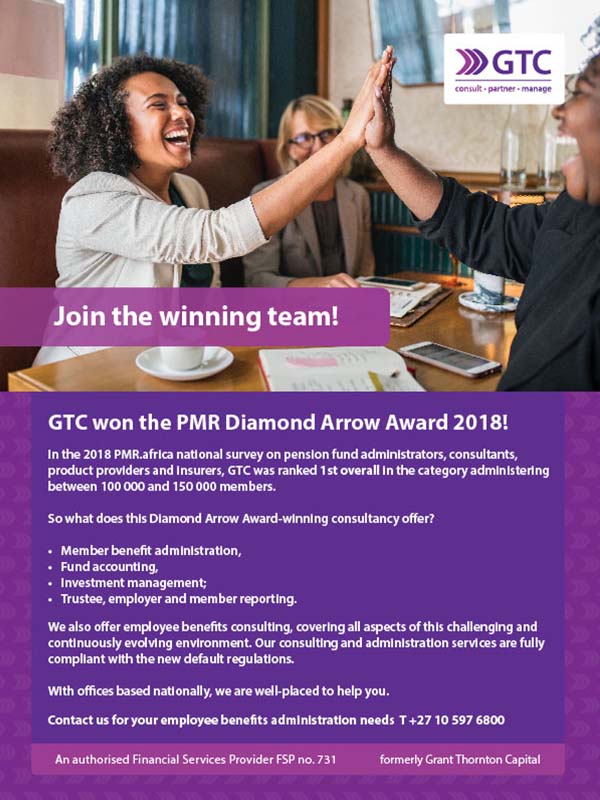 Rates Review

 1. Secured Investment Rates
Please note that (G) indicates a Guaranteed and (L) a Linked product. In order to understand the difference between guaranteed and linked rates, kindly click here for an explanation.
| | | | |
| --- | --- | --- | --- |
| | | | |
| |   |   |   |
|   | Company | This Week | Last Week |
| 1 | 1Life (L) | 7.130% | 7.280% |
| 2 | Clientéle Life (L) | 7.050% | 7.200% |
| 3 | Absa (L) | 6.865% | 7.026% |
| |   |   |   |
| |   |   |   |
| |   |   |   |
|   | Company | This Week | Last Week |
| 1 | 1Life (L) | 7.180% | 7.340% |
| 2 | Clientéle Life (L) | 7.150% | 7.300% |
| 2 | Assupol (G) | 7.150% | 7.320% |
| 3 | Absa (L) | 6.865% | 7.026% |
| |   |   |   |
 2. Money Market Funds
Please bear in mind that our figures, though based on the actual quotations that you also use, are for information purposes only, and can never replace the official quotation from the product house. In terms of the guarantees, you are requested to clarify the exact extent of such guarantees with the product house prior to advising clients.
From the Crow's Nest

The state of the South African retirement crisis

by Just Retirement
A guaranteed income for life and leaving money for children and grandchildren are the most important needs for South Africans when reaching retirement. This is according to Just Retirement Insights, independent research commissioned by Just in which South Africans between the ages of 55 and 85 years in the major metropolitan areas were interviewed.

When it comes to income in retirement, 89% of survey respondents wanted a guaranteed income for life (up from 86% in Just's 2015 survey). The second most important aspect for 53% respondents (up from 44% in 2015) is leaving an inheritance for their children and grandchildren. However, statistics from the Association of Savings and Investments South Africa (ASISA) show that 92% of retirees currently invest in living annuities, which do not cater for both needs as these products, typically do not provide a guaranteed income. This unfortunately means that running out of money becomes a reality in later years and, as a result, the likelihood of being able to leave a legacy is severely reduced. However, there are unique retirement solutions which seek to address both these needs simultaneously.

The Just Retirement Insights survey indicates that people's expectations of how much retirement income they will receive do not match reality. The average rand value of survey respondents' retirement funds is R1.8 million, and the anticipated average monthly income is R12 000. However, a typical couple retiring – for example, a male aged 65 with a female spouse aged 61, who will receive 75% of the income upon his death – requires R2,2 million, or 22% more, to secure that level of income for life, with future increases in income targeting inflation.

"The research also showed that leaving something for their wife was not a priority for 50% of the married male respondents. This only exacerbates the retirement crisis further for any women who have not made their own independent provision for retirement," says Bjorn Ladewig, Longevity Actuary at Just.

Longevity

Females were not aware that they could and most probably would outlive their male counterparts. When males and females were asked what age they thought they would live to, males said 83 on average and females said 79 on average. In reality the opposite is true. In post-retirement a woman's life expectancy is three to four years longer than a man's. The total life expectancy for a male at age 65 is 83 and for a female it is 87.

"Unfortunately, living longer brings with it an increased risk of dementia. However, very few people plan for the effect that this disease would have on their ability to make sound financial decisions in retirement. Our survey showed that only 13% of people have thought about dementia or Alzheimers and started planning to protect their financial future. 15% had thought about it to some extent. 72% have not thought about it at all," says Ladewig.

Solving South Africa's crisis of unsustainable retirement income

43% of people surveyed currently receive an old-age grant from the South African government. 46% indicated that they would rely on their children or grandchildren to take care of them and 30% said that they would rely on the government to take care of them.

It is clear that we are in a retirement crisis. So how can we lessen the burden on family and the state and ensure sufficient retirement funding to last a long lifespan?

Currently, most retirees purchase a living annuity to provide their retirement income. One of the reasons given for the popularity of living annuities is that, on death, the remaining capital can be left to beneficiaries. The harsh reality is that those retiring do not have enough savings to sustain their income for life and their desire to leave a legacy will ironically result in them becoming dependent on their family or the state.

"There are unique solutions now, such as one developed by Just, that allow retirees to secure a guaranteed income for life and provide for a legacy for loved ones (should they not outlive their savings). Not being forced to choose between a guaranteed income and a living annuity may assist in providing retirees with a more sustainable retirement income. A combination of a guaranteed annuity to cover basic living expenses for life and a living annuity to invest any additional retirement savings may often be the best solution for many retirees," concludes Ladewig.

Article provided by Just Retirement.
Your Practice Made Perfect

Get Rewired for retirement
TM
with Assupol
Life after retirement requires adjustment – both psychologically and financially.

Assupol's Ultimate Retirement Income 4Life (URI 4Life) offers retirement-income solutions to help clients match their post-retirement spending. The URI 4Life product provides a guaranteed monthly income and includes features like:
| | |
| --- | --- |
| ●  | Income that could increase yearly to keep up with inflation. |
| ● | A guaranteed term and spouse income option so that income continues after the life insured's death. |
| ● | Capital protection so that up to 100% of retirement savings can be paid to beneficiaries to leave a legacy for their loved ones. |
But, for the many people with insufficient retirement savings, they will have to adjust their spending during retirement.

Assupol's Rewirement feature provides clients who may have under-saved for retirement with a mechanism that allows them time to adjust their spending to better match their retirement-income needs. This may be a valuable tool to help clients make the necessary adjustments in their spending habits, instead of opting for sub-optimal long-term choices like a level life annuity or living annuity:
| | |
| --- | --- |
| ● | The level life annuity provides a higher income initially, but it doesn't increase yearly to keep up with inflation. |
| ● | While with a living annuity, if adjustments in spending are not made, the drawdowns taken may deplete retirement savings and not leave much for later in life. |
In addition to the Rewirement feature, there are a number of features to help address clients' post-retirement income needs:
 
 

–

An increase percentage can be selected to make sure that the guaranteed level of monthly income increases every year to better keep up with inflation.
 
 

–

A guarantee term ensures that the client's spouse and dependents will continue to receive an income if the client dies before the end of the guarantee term.
 

–

A spouse income option ensures that a percentage of the guaranteed monthly income continues for the surviving spouse after the client's death.
 

–

Capital protection - the full or a percentage of the initial investment amount can be protected so that on the client's death, beneficiaries receive a percentage of the initial investment amount. This is useful if leaving a legacy is important.
While they are still employed, clients are encouraged to preserve their retirement savings when they change jobs. Assupol's newly launched Preservation Funds enable clients to be better prepared for retirement by saving their hard-earned funds.

To complement their highly popular Guaranteed-return Single-premium Policy, Assupol also launched the Guaranteed-income Single-premium Plan which provides a guaranteed monthly income for five years and the single premium back after five years.

Visit www.rewirement.co.za to find out more, or contact Assupol at retirement@assupol.co.za for more info.

Draft Conduct Standard for default living annuity options
The Financial Sector Conduct Authority (FSCA) has released a draft conduct standard proposing new maximum drawdown rates determined by age band and gender for default annuities or monthly pensions offered by funds. The draft Conduct Standard is open for public comment until 14 January 2019.

The recent documents for consultation contained:
 
1.

The Draft Conduct Standard on the Criteria for Living Annuities in a Default Annuity Strategy (Annexure A);
 

2.

The Statement explaining the need for, the expected impact and the intended operation of the draft Conduct Standard (Annexure B);

3.

A Comments Template (Annexure C).
According to the FSCA,  the purpose of this Standard is to set out the drawdown levels that must be complied with as contemplated in Regulation 39(3) as well as to determine conditions for a living annuity to be chosen as part of a fund's default annuity strategy.

Annexure A discusses the principles, sustainability of income, monitoring the sustainability and drawdown limits for a default annuity strategy in the form of living annuities.

Business Day recently reported on the release of the draft conduct standard. According to Taryn Hirsch, senior policy adviser of the Association for Savings and Investment South Africa (Asisa), the amounts proposed in the standard are lower than the average amount drawn by South African living annuity policyholders, which, according to ASISA was 6.64% in 2017.

"In terms of the Income Tax Act, living annuity policyholders can draw a regular income of between 2.5% and 17.5% of the value of their living annuity capital each year. However, when the percentage of income drawn exceeds the real returns of the investment portfolio supporting the living annuity, it will erode your capital over time", Hirsch said.

Click here to read the Business Day article.

Key Individual Workshops – Register today for our 2019 workshops
Planning and scheduling your training calendar for 2019 yet? Remember to slot in the Moonstone Key Individual Workshop.

About the workshop

The practical workshop will, to a large degree, focus on all the new requirements introduced in Board Notice 194 of 2017, the Fit and Proper Board Notice as it applies to key individuals. This practical workshop is intended for:
Venues & Dates for 2019
 
| | |
| --- | --- |
| Johannesburg | 22 January 2019 |
| Cape Town | 29 January 2019 |
| Durban | 31 January 2019 |
An early bird special applies for the first 20 bookings per venue. Twenty seats have already been booked at Johannesburg. Hurry if you want to make use of the early bird special at the other venues,  book your seat for the 2019 workshops today.

Click here for more information.

Regulatory Examinations

RE Tips Chapter 7: Some concluding remarks
Most of the information shared in this series of articles come from the FSCA's Re 1 and RE 5 Preparation Guide. This document contains a lot more detailed information, and should be your starting point before you start studying.

Type of exam

The regulatory examinations will be multiple choice questions based on specified qualifying criteria. Exams are closed book and no material will be allowed in the examination room.

There will be no limit on the number of attempts made in order to achieve competence. There will be one national version of any regulatory examination for any category or subcategory.

There is only one right answer to each question, so please read the questions and answers carefully. There is no negative marking; an answer is either right, or wrong.

Special conditions

Examinations will be done in paper format as indicated on the registration page. Allowance is made where special conditions apply, e.g. some with sight or mobility impairment. Kindly indicate this when registering, and we will alert our personnel to address your needs.

Terms and conditions

It is essential that there are specific rules regarding the presentation of a professional exam. For this reason, it is very important that candidates make sure they fully understand the terms and conditions laid down by the FSCA.

Click here to download a copy of the official Terms and Conditions.

The Moonstone website, www.moonstone.co.za contains a wealth of regulatory examination information. Please feel free to browse there to your heart's content.

Our registration call centre is available weekdays during business hours (08h00 – 16h00). Contact 021 883 8000 / 888 9796 or e-mail faisexam@moonstoneinfo.co.za.
Schedules for 2018/2019

Please note: Registration cut-off is 11 working days before date of exam.
Careers Platform

In Lighter Wyn

For ever and ever
What if a man didn't know the woman he was marrying very well? Well that's the basis for this little lyric George Younce put together.
Thanks Peter Dembitzer

Side by Side by George Younce

We got married last Friday
My girl was right there beside me
Our friends were all gone
We were alone
Side by side

We were so happily wed, when
She got ready for bed then
Her teeth and her hair
…she placed in a chair
Side by side

One glass eye, so tiny
One hearing-aid so small
Then she took…
…one leg off and placed it…
…on the chair by the wall

I stood there, broken hearted
Most of my girl had departed

I slept on the chair
There was more of her there
Side by side.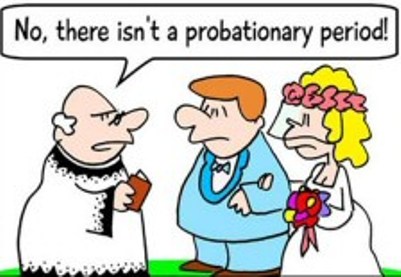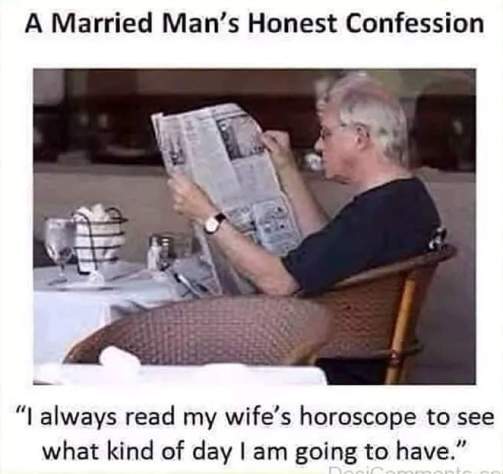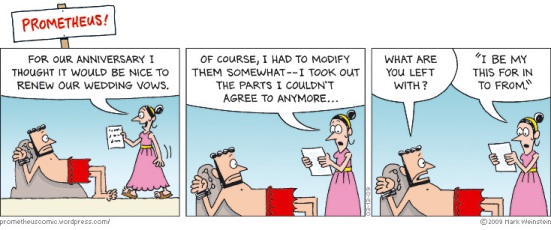 Tel: +27 21 883 8000   |   Fax: +27 21 883 8005
info@moonstoneinfo.com
www.moonstone.co.za

P.O. Box 12662, Die Boord, Stellenbosch, 7613, Republic of South Africa
Disclaimer: Services and products advertised by external product suppliers in this newsletter are paid for by the respective suppliers. Moonstone does not endorse any opinions, conclusions, data, products, services or other information contained in this e-mail which is unrelated to the official business of Moonstone and furthermore accepts no liability in respect of the unauthorised use of its e-mail facility or the sending of e-mail communications for other than strictly business purposes.

The complete disclaimer can be accessed here.
©2015 Moonstone. All rights reserved.