What We're Doing to Keep Our Community Safe



Please review these current changes to how we serve our customers:
Our office has reopened to the public. We're open and ready to serve our customers with precautionary safety measures in place. Our staff will wear face masks when interacting with the public or will work behind a protective shield. For your health and the health of our office staff, please wear a mask and maintain social distancing when you visit the office. We'll continue to provide curbside pickup, and we encourage you to use this convenient option. Our cellular staff are setting up appointments for office visits to ensure they are prepared for your visit. Call Jefferson Telecom at 515-386-4141 or email us at info@jeffersontelecom.com to setup an appointment.


We offer no-contact bill payment options. You can pay online at ebill.jeffersontelecom.com, sign up for automatic withdrawal from your bank account, call 515-386-4141 to pay by phone, mail a check to us, or place your payment in the slot of our exterior drop box.


Our techs will wear protective gear during service and installation appointments. If a technician needs to enter your home or business, he will wear a mask and maintain a safe six-foot distance from you. If anyone in your home is ill or if there is a risk of exposure, the appointment will need to be rescheduled. Our technicians are able to troubleshoot and assist customers remotely in most circumstances. We'll continue to use this method first before a technician will be dispatched.


Free public Wi-Fi is available. We realize how important internet access is during this challenging time. If you don't have internet service at home, you're welcome to use the hotspots listed at www.jeffersontelecom.com/wifi from your parked car.
Please stay safe out there, and check www.jeffersontelecom.com/covid and our Facebook page for updates. We're in it together.

The Staff at Jefferson Telecom

This School Year Will Include New Lessons For All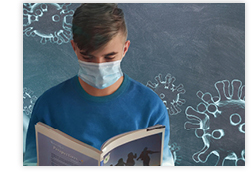 Given the pandemic, the 2020/2021 school year will be unlike any other. Jefferson Telecom applauds the hard work of local administrators, teachers, and parents to continue providing learning opportunities while taking appropriate steps to help everyone stay safe.

These challenging times require all of us — whether in school or not — to learn lessons of patience and resilience as we navigate the uncertainty ahead. Please contact us if you need help with your communications technology.

Internet Connectivity Has Never Been More Important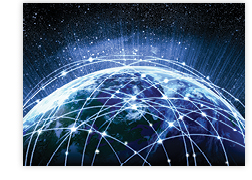 The pandemic has changed daily life for everyone, and Jefferson Telecom is no exception. Our staff have adjusted to new protocols and procedures for our technicians have been adjusted for their safety.

What hasn't changed at Jefferson Telecom is our long-term commitment to keeping you connected. Years ago, we invested heavily in our fiber networks to provide reliable and virtually unlimited broadband to our service area. Today, those networks are meeting the challenge of unprecedented home internet use.

We believe it's our civic duty to help maintain the connections between people and vital online resources. The internet serves as a lifeline during social distancing, and we take our role seriously.

Please call us at 515-386-4141 if you need help with any communications issues.