MARKETING DURING CRISIS - INSIGHTS FROM STAR TRIBUNE
Sponsored by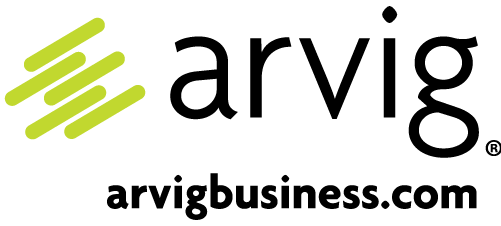 We have a lot of content this week, so I am going to keep this introduction brief. This week's newsletter is a follow-up to our previous newsletter where we discussed how the privacy changes that Apple and Google are making will impact your ability to track digital users and target them with advertising. We then hosted a webinar in which three industry experts explored potential solutions. There was a high level of interest and feedback from the webinar. In this edition of our newsletter, we will explore how those changes will impact digital marketing.

- Paul Kasbohm, Chief Revenue Officer

MEET OUR EXPERTS
Brian Kennett
Vice President
Digital Advertising
Star Tribune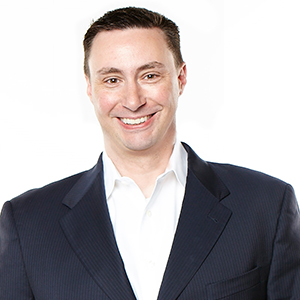 Paul Harrison
Founder and CTO
Simpli.fi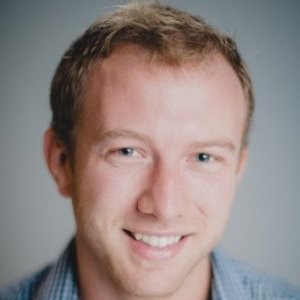 Travis Cameron
Regional Vice President
Strategic Partnerships
Tealium
Let 's start by recapping the issue. Recently, Apple and Google announced that they are making privacy changes. Apple will limit access to the Identifier for Advertisers, or IDFA, on iPhones. Google announced they will eliminate third-party cookies, which are the primary device for tracking users as they travel from website to website, by 2022.
How does this impact digital advertising?
By obscuring IDFA and eliminating third-party cookies, it will become more difficult to identify and track digital users. "We can pull together all kinds of data and create this amazing profile," says Paul.  "But at the end of the day, you have to be able to tie that back to who the user is."    


That will make it more difficult to target digital marketing and to track the actions of a user. "It's not just targeting that will be changing," says Paul. "It will also have an impact on attribution."
Let's talk about data
I know what you are thinking, "I love to talk about data." Okay, maybe not. But understanding the different types of data used in digital marketing is key to understanding this issue.


First-party data. When you visit a website, it will track your behavior by planting a cookie, or other identifier, which is a small text file used to identify the user and log their actions. The results are called first-party data.


Third-party data. Websites will also plant third-party cookies. This allows other entities to track your behavior as you travel from site to site. Since Google is eliminating this, it will be more difficult to track users as they travel the Web.


Zero-party data . This is a relatively new term, but it refers to data you actively share with a brand. "Think of that as preference set information," explains Travis. He also offered examples. "Back, pre-COVID, when I would fly Delta a lot, I only had my upgrade status checked for aisle seats. Or my fiancée uses "Rent a Runway " here in New York, she has it set so that every time a black halo dress comes out, it gets pushed to her."
How will digital advertising adapt?
So, digital advertising is over, and we are all going back to advertising with Burma Shave-style billboards, right? Well… no. 


First, not all targeting is driven by third-party cookies. "There are still a lot of signals happening on the targeting side of things," says Paul. Large content sites, like a certain local newspaper, will be able to use their first-party and zero-party data to target digital advertising. The context of what a user is reading is also an effective way to target advertising.  


Second, the AdTech industry is also developing new ways to identify and track users. Travis explains, "The mandate really is that you need to have some of the key identifiers that are going to be consistent.  That email address. That phone number - my phone number hasn't changed in the last 10 years."


"One of the strong correlative identifiers is IP address," added Paul. "We did an analysis and it's a 97.2% correlation between household and IP address."


Finally, attribution - or the tracking of a user's buying behavior - will need to be done differently. "It is going to be done less at the device level and will become more panel-based," explains Paul. The idea is that digital marketing companies will set up panels of users who will volunteer information, and to use them to model attribution numbers.
What can you do?
Identify (and know) your users. Being able to identify your users will be key to collecting data on them.  "It's coming down to what is that identifier that you are going to be able to collect, and how is that going to be continued to be used," says Travis.


"Building that relationship, building that experience with your customer set is going to become ever more important," says Travis. Understand the value you provide to customers and figure out how you will use that to stay in touch with your customers. Because these new policies are implemented, it will be more difficult to find lapsed customers. Travis notes, "You're not going have the same ways to find them in the digital ether that you had three years ago."


Stay current. "Assign one or two individuals who are going to stay on top of the news that is coming out," suggests Travis. There will be a lot of information about these changes. By having one or two subject matter experts in your organization, you will be better able to stay current and respond to new developments.


Manage your data. "Strong data hygiene is really important," says Travis. "With all the new data privacy legislation that is coming, make sure you are staying ahead of them." You need to have consent management in place, your data needs to be stored in a secure location. The consequences for not being up to speed can be significant, and the fines are only going to increase.
Let Star Tribune put our experience to work for you . Our digital team has the expertise and tools to help you successfully navigate the privacy changes and provide solutions for your business.
WEBINAR EXCLUSIVE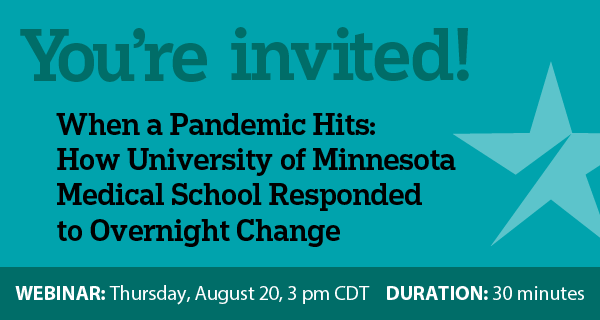 No one has had to adjust to the coronavirus pandemic more than healthcare providers, including the University of Minnesota Medical School. Patient care, research objectives, and educating students abruptly changed. They had to quickly pivot all aspects of their operations.

On Thursday, August 20, at 3PM join Star Tribune and The University of Minnesota Medical School leaders for a 30-minute webinar to hear how they rapidly adjusted every aspect of their research, patient care, and marketing for this new reality.
LOCAL MN SERVICE AND TECH SUPPORT WITH 10,000+ ROUTE MILES OF FIBER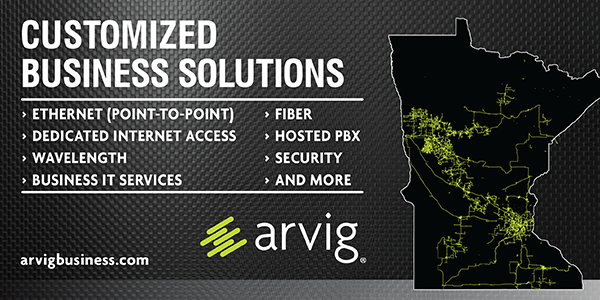 With roots going back to 1950 in rural Minnesota, Arvig is a leader in telecommunications and broadband services. For more than 70 years, Arvig's employee-owners have been developing innovative solutions for internet, television, phone systems, security and fiber transport. Arvig's service footprint continues to grow, with a fiber network spanning more than 10,000 route miles with customers in rural communities and Minnesota's metro hubs of St. Cloud, Rochester, Minneapolis and St. Paul.

Join us for the great Minnesota Click Together! For 12 days in August - the same 12 days on which the Minnesota State Fair would have been held - Star Tribune will host a virtual state fair. Over those 12 days we will recreate quintessential State Fair experiences - including daily Grandstand performances from the likes of The Jayhawks, Semisonic, Lucinda Williams, Jearlyn Steele. We'll also offer master classes, conversations, contests and our own 
amateur talent contest
.
Be sure to talk with your Star Tribune Representative now about the virtual state fair sponsorship opportunities.
In a recent survey of Star Tribune Readers, 80 % said they would read our special State Fair sections.  They're also interested in our virtual events, too:
89% are interested in Grandstand concerts
83% are interested in food tastings
82% are interested in our conversation series
Thank you so much to all of the staff and writers at the Star Tribune for your tireless effort and work. We are all the better for it.


Sincerely,
Mike
In Case You Missed The Previous Emails