Happy National Squirrel Appreciation Day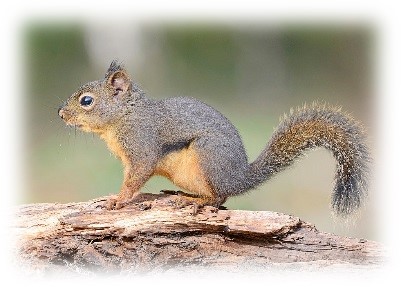 No, we're not kidding. National Squirrel Appreciation Day is a real thing and it is celebrated every January 21st. While many of you may enjoy these cute, fuzzy woodland creatures, we in the telecommunications industry look at them more as a frustrating foe.

Like most rodents, squirrels chew on things to sharpen and control the length of their teeth. Unfortunately, they often choose to do that on electrical and fiber-optic cables. They like to chew off the outer insulation of the wires and even chew on the hard wires themselves, which can result in a service impact for our customers. In fact, according to Tony Bennett, ImOn Director of Network Operations, ImOn averages about 17 small outages a year due to squirrel chew damage! The good news is our team has become very adept at quickly identifying and repairing these chews to minimize downtime for our customers.

So, if you choose to celebrate our furry friends this National Squirrel Appreciation Day, please shower them with a ton of hard nuts so they won't need to chew on our cables!

Make a Resolution to Good Computer Health!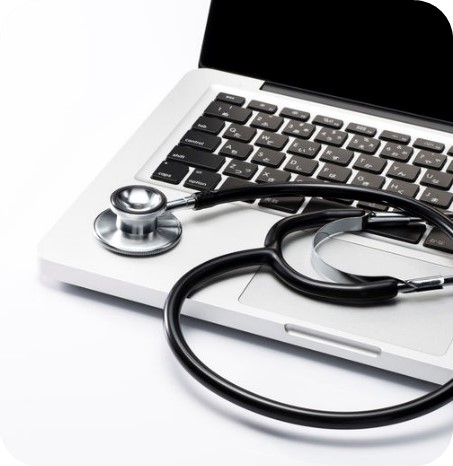 At the start of every year, millions of people make New Year's resolutions ranging from losing weight to quitting smoking. But why not make a resolution to keep your computer healthy this year? Here are a few tips to help keep your devices safe and healthy in 2022.
Perform Regular Backups: Make sure you perform regular backups of your system to ensure you don't lose your important photos, documents, and more.


Toss Out The Old: Go through and delete any old files, programs, apps, photos, and emails you no longer need or use. Consider going through your current email subscriptions and unsubscribing from those you no longer need or want. This will help to clear up more memory space for new things. You may also want to clear your Internet browser history, cookies, and cache data regularly to help with sluggish web browsing.


Restart or Shut Down Regularly: Just like us, our devices need time to rest and reboot. Consider shutting down your devices when not in use, or at least give them a weekly restart. This will ensure they can receive important software upgrades, increase their performance, and prevent memory leaks. And don't forget about your modem and routers. ImOn recommends that you reboot these devices regularly too.


Stay up to date: Make sure your security software, web browser, and operating systems are all up to date. This is one of the best defenses against viruses, malware, and other online threats that could not only hurt your computer but also you.


External Care: Periodically wipe away dust, crumbs, and pet hair from your fan vents, screens, and keyboards. Use a microfiber cloth or a can of condensed air. Also, clean up clutter from around your devices to ensure good airflow to help keep your devices from overheating.

Update Contact Info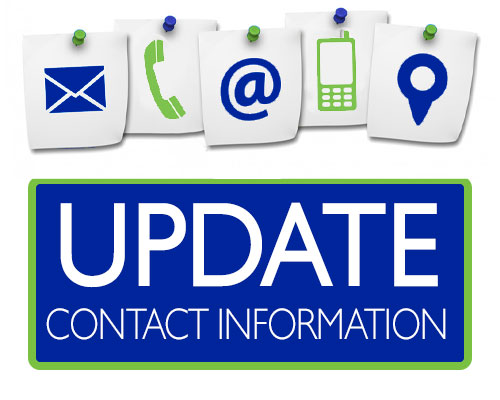 At ImOn, we are committed to providing you outstanding customer service, and one way we do that is by sending out regular communications to our customers through email. This includes outage notifications, service impacting news, changes to your services, and reminders about customer events and perks. As we start the new year, we want to ensure you receive all of this important information.

Please make sure we have your current email address and phone number in our system. You can visit www.MyImOn.com/Contact and submit a form with your current information, or contact the ImOn Customer Care team at 319-298-6484 during normal business hours.

The Worst Passwords of 2021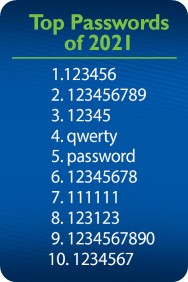 NerdPass, a password management provider, recently released its list of the 200 worst passwords of 2021. Because these passwords are used so often, NerdPass says that it takes less than a second for hackers to crack them. That means using any of these passwords is pretty much useless in securing your devices and personal information. Are you using any of these passwords? If so, you should consider changing your password to something more secure. Here are a few tips on how to make a stronger password:
Don't include personal information: Avoid using your name, nickname, the name of your kids or pets, your birthday or anniversary dates, your street name, or anything else associated with you that someone could easily find on social media or through a quick Internet search.


Make it long: Try to make your password at least 8 characters long. When it comes to passwords, the longer the better.


Don't reuse passwords: We know it can be hard to remember all of the different passwords you may have. But don't be lazy and use one password for several sites/accounts. If a hacker gets that password, they will be able to unlock all your accounts.


Don't use any of the passwords on the list: We had to say it, even though it should be obvious!
For more tips on how to create a strong password, check out our blog post here.

Options for Paying Your ImOn Bill

ImOn is proud to offer several different options for paying your monthly bill. For more details on the options listed below, visit www.MyImOn.com/Bill.




We're Hiring!

Get your year started out right by joining the ImOn team! We're growing and have several career opportunities available in the following areas: customer care, construction, sales, engineering, management, marketing, and more. ImOn offers competitive salaries with generous benefits, career growth opportunities, and a fun work environment. Click here to see all available positions and the benefits of joining the ImOn team.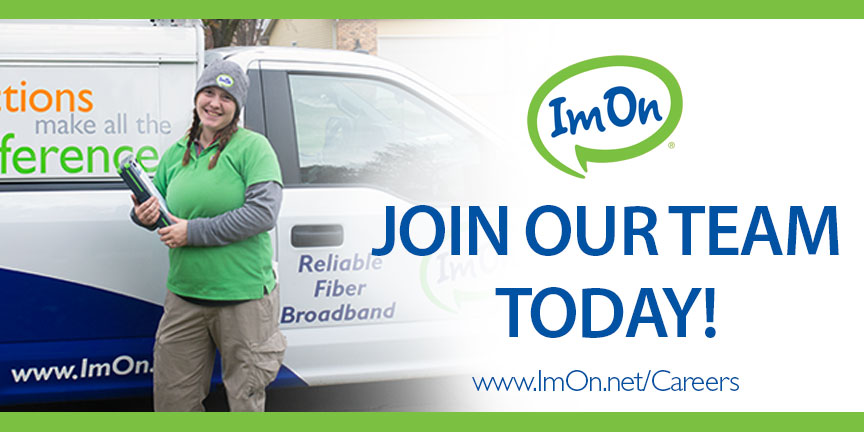 Apps for Your Best You in 2022!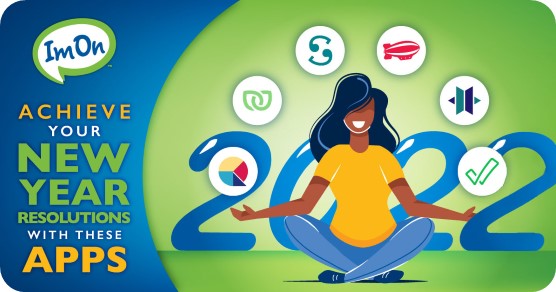 With the new year upon us, most of us are hoping for a better year than the last. To achieve this, 74% of Americans make a New Year's resolution to either learn something new, make a lifestyle change, or set a personal goal. But according to Health.com, only 46% will stick to their resolution after six months. We know it can be difficult to achieve your resolution, so we have compiled a list of some helpful apps to help keep you on track.

Fueling Right:
Let's start with the fuel our wellness journey runs on. Wellness often entails balance, so before you start starving yourself and working out incessantly, check out these apps that can help you develop better eating habits.
Mealime: A meal planner that helps you make healthy choices ahead of time, so you don't just end up grabbing the quickest and easiest option.
Noom: This app uses psychological research to help build better habits allowing you to meet your weight and diet goals.
Lose It!: This app acts as a personal calorie counter and food/meal tracker to help you stick to your diet goals and eat healthier.
Build Better Habits:
Bad habits are hard to break. Good habits are hard to build. These apps could give you the edge you need to get in the habit of wellness.
Streaks: As the name implies, this app helps you build "streaks" of healthy habits—whether it's eating healthy, working out, taking the dog for a walk, studying a foreign language, or just about anything else.
Flamy: This is an app designed to help people quit smoking. You can set goals, use different motivations to meet those goals, and even monitor different aspects of your health that will improve as you smoke less.
Way of Life: Users input the habits they want to break as well as those good habits they want to build. The app will then provide notifications to help users stay on track. Over time, users can assess their progress and begin to understand what is at the root of their bad habits.
Mental and Emotional Wellness:
Wellness isn't just physical—it also includes feeling well emotionally and mentally. Feel Good Financially:
Financial wellness can help relieve stress and tension in relationships or just personal stress and tension.
digit: Make saving automatic. With digit, you set a savings goal and everyday digit analyzes your spending and income in order to transfer the right amount of money to a savings account, without leaving your checking overdrawn.
Mint: Mint's been around for a long time and moved through several versions. While it has more features than you might need, it is the most comprehensive app for understanding your entire financial landscape. It can even help you increase your credit score!
Qapital: Qapital connects to your bank accounts and lets you save money, set goals, get investment advice, and even uses IFTTT (if this then that) rules to automate actions.