National Telephone Day — April 25th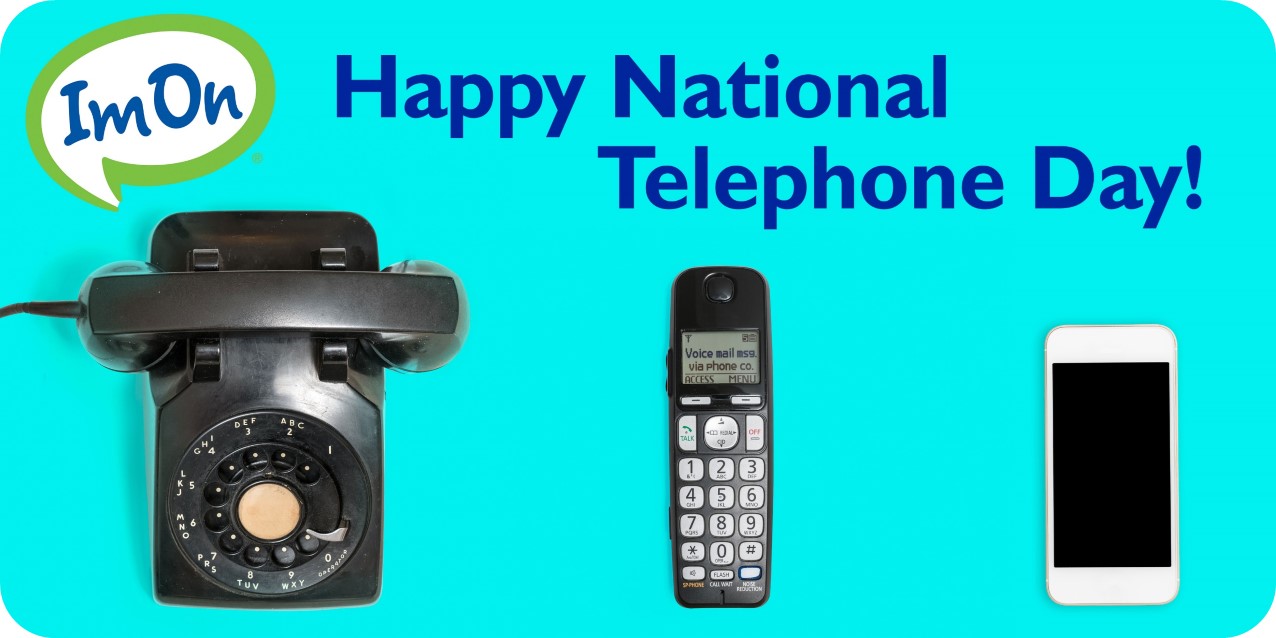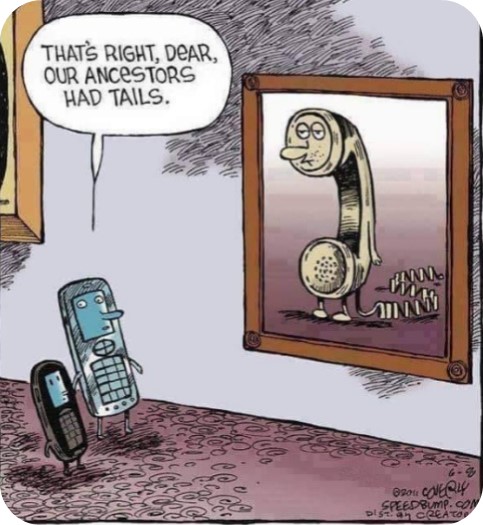 April 25th is National Telephone Day, celebrating that fateful day in 1876 when Alexander Graham Bell introduced the first version of the telephone, which he called the "electric speech machine."

While the phone emerged as one of the most successful products ever invented and has fostered a slew of other innovations, it has changed through the years. Some of you may remember when actual human switchboard operators would put the call through. Then came the rotary dial phones with their wheel of numbers you had to rotate to enter a phone number. The rotary phone was replaced in the 1980s with the introduction of the push-button telephone. Then came the development of the World Wide Web and the innovation of VoIP (Voice Over Internet Protocol). And finally, in the 2000s, smartphones were released and people now had a phone, camera, computer, and music player all in one handheld device.

It's astonishing that one man's invention has led to all of this. So, celebrate National Telephone Day by picking up the phone and calling someone you care about — just because you can. If you would like to learn more about ImOn phone services, click here.

Recycle Your Devices for Earth Day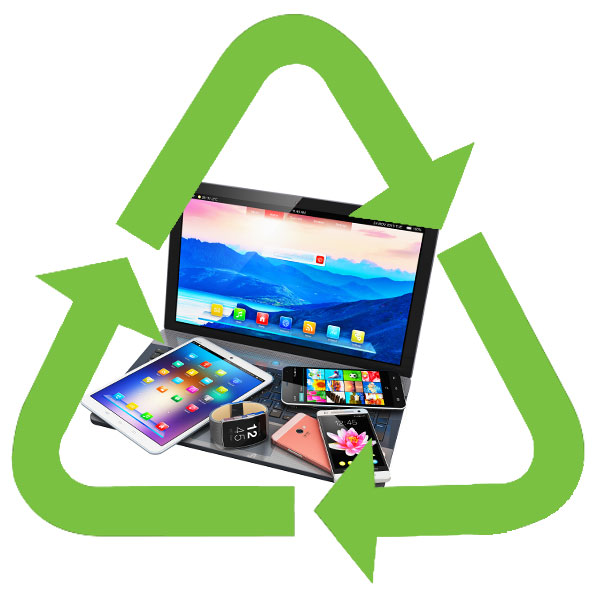 Earth day is April 22nd, and what better way to help the Earth than to recycle or donate your old electronics that are just sitting in your closet gathering dust! Old, unused electronics make up one of the fastest-growing kinds of trash in America. By recycling your old electronics you can help reduce the amount of raw materials mined and the energy used to produce and ship new ones. In fact, for every 1 million cell phones recycled, 35 thousand pounds of copper, 772 pounds of silver, 75 pounds of gold, and 33 pounds of palladium can be recovered. Here are a few helpful links to learn more about donating or recycling your old electronic devices.

Spring Cleaning Help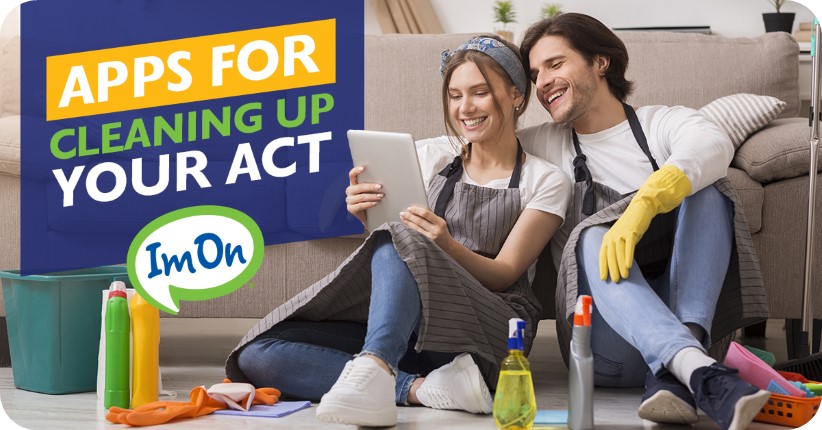 After hunkering down all winter, your home may be ready for some spring cleaning. Check out our list of helpful apps to help you tackle this task. But what about the clutter that doesn't take up floor or counter space? We've got you covered! Check out our tips to help you "digitally declutter" your technology this spring. Enjoy and happy cleaning!
Unsubscribe from unread emails
Look at your current email subscriptions. If you haven't opened them in some time, or it is something you no longer need, it may be time to unsubscribe. To do this, look towards the bottom of the email. There should be instructions or a link to unsubscribe from receiving the email. While you're at it, delete all the old emails that you no longer need.


Freshen up your browser
Browsing history, cookies, and cached data on your web browser can slow down your computer and Internet experience. We recommend clearing them at least once a month. But remember, when you clear these things, you will likely lose auto inserted passwords, address bar and form predictions, and unpurchased shopping cart contents. For instructions on how to clear your history, cookies, and cache data, click here.


Catch up on your DVR recording
Whether you watch entire seasons or one show at a time, catch up on your recorded shows and then delete them to clear up space on your DVR system.


Delete Old Files & Photos
Old files, downloads, and photos that you no longer use or need will take up space that can slow your computer down and clog up the memory in your hard drive. Go through your devices and delete any old files, downloads, photos, apps, and programs that you no longer use or need. These things are just taking up space on your device and can slow down your computer and use up the memory in your hard drive.

Tech Tip

Need help seeing small text or images on your computer or need more space to view multiple items on your screen at one time? Just hold down the control key (ctrl) on your keyboard and spin the wheel on your mouse forward or backward to zoom in and out on your screen. If you don't have a rolling wheel on your mouse, you can use a couple of keys on your keyboard. Just press the "CTRL" key and the plus (+) symbol key at the same time to zoom in, or the minus (-) symbol key to zoom out. Each time you press one of the plus or minus keys, the screen will zoom in or out by 10%.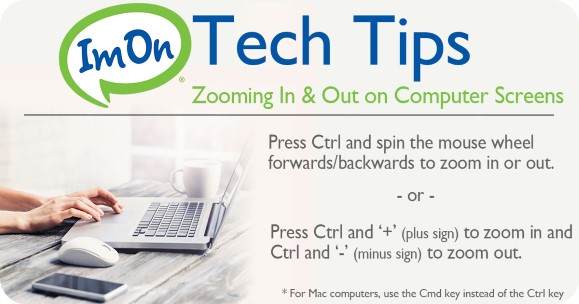 Check Out These Recommendations From Our Staff!

April starts with April Fool's Day, a day of silliness, pranks, and fun. So, it would only make sense that April is also National Humor Month. Laughter and joy, the benchmarks of humor, can help improve people's moods, relieve stress, and improve well-being. So, we thought it would be fun to share some of our staff's favorite comedy movies to help spread some laughter to your home.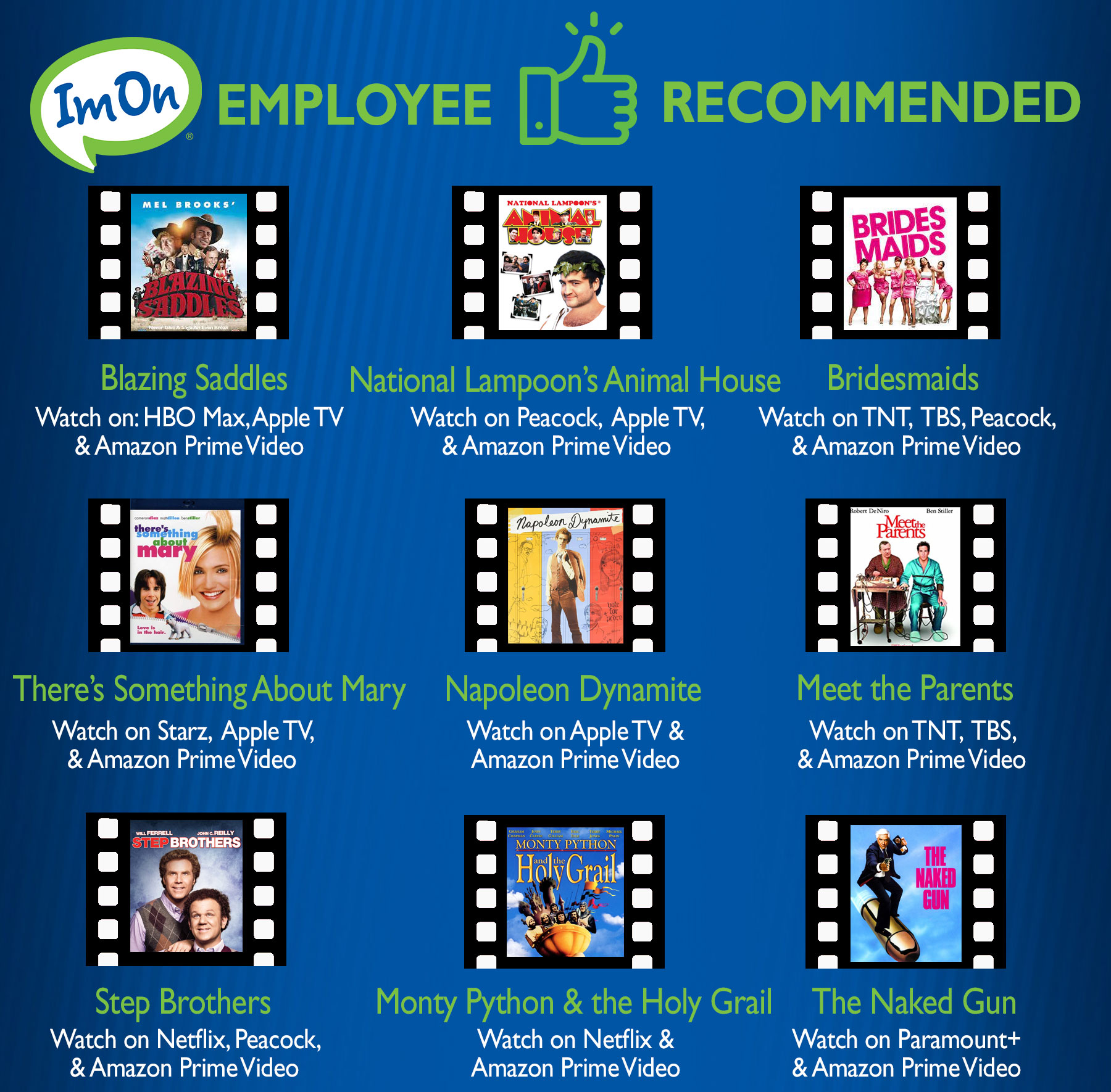 Don't Dig Up More Than You Bargain For!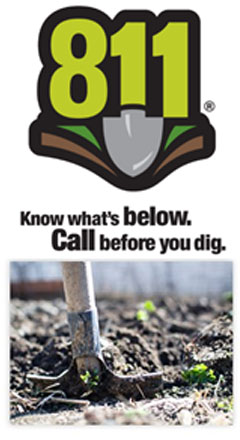 Springtime is here and that means outdoor home improvement projects will be starting! Whether you are planting a tree, installing a fence, or building a deck, digging without knowing the location of your underground utility lines can be dangerous. Striking a single underground pipe or utility line could cause serious injuries, neighborhood service outages, and costly fines and repair costs. That's why you should always call 8-1-1 a few days before starting any digging project.

When calling 811, simply tell the operator where you are planning to dig and what type of work you will be doing. Iowa One Call will then notify the appropriate utility companies. Within 48 business hours after being contacted, the utilities will send someone out to your property, free of charge, to mark out the existing underground utility lines with either spray paint or small colored flags. Then, when you start your project, you should avoid digging within 18 to 24 inches from these marked utility lines.

Remember, every digging project, no matter how large or small, warrants a call to 811. For more information or to register your dig request, call 811 or 800-292-8989, or visit iowaonecall.com.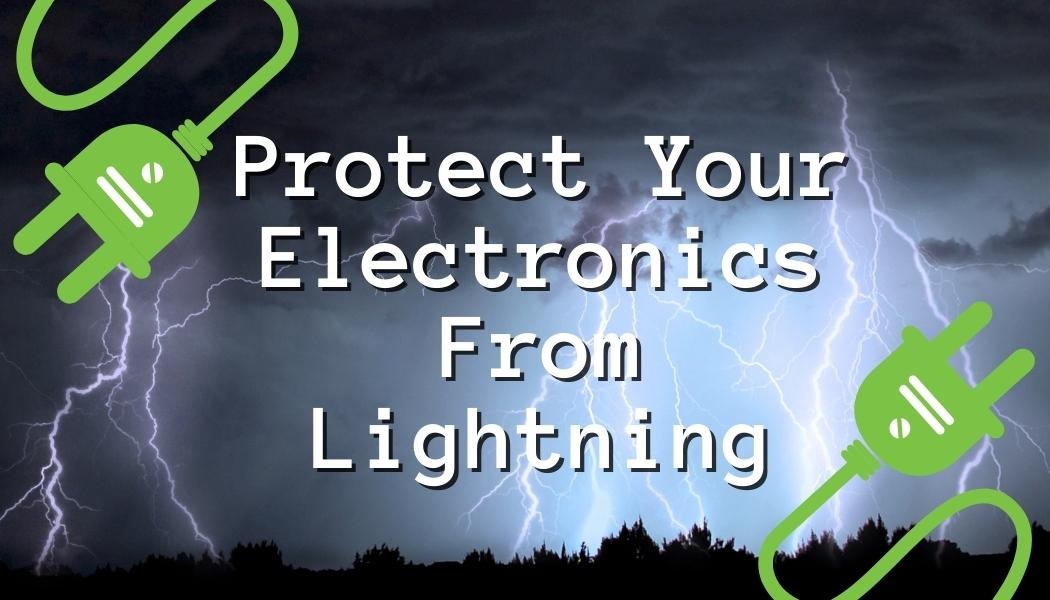 We all know the old saying, "April showers bring May flowers," but some of those showers may come with lightning and thunder. According to the National Severe Storms Laboratory, the United States experiences 22 million lightning strikes each year. Each lightning bolt can carry millions of volts of electricity which is thousands of times higher than most home outlets deliver. With all that power, lightning is responsible for several billions of dollars in property damage each year. This is damage to buildings, power lines, and electrical equipment/devices. There is something you can do to help protect your electrical equipment/devices from lightning — a surge protector.

First off, it is important to know the difference between a power strip and a surge protector. While they both look similar, they offer very different levels of protection from power surges and lightning. Power strips are meant to be used as an extension cord from a wall outlet to give you multiple outlets to power multiple devices. While some power strips do contain circuit breakers, they usually don't provide much more protection from power surges or lightning than just plugging something directly into a wall outlet. A surge protector, on the other hand, protects and shields your devices from power surges and lightning. They contain specialized circuits that redirect the spikes of electricity into the ground, away from any devices that are plugged into them — meaning your devices won't get fried. So, we highly recommend using a surge protector to help protect your electronic devices from power surges and lightning.

But not all surge protectors are built the same or provide the same protection. If your surge protector is under-sized, your devices can still fry from a large power surge. How much protection a surge protector can provide, depends on several factors. Here are just a few things to look for when shopping for surge protectors to help protect your devices.
Joule Rating or Absorption Rate: Surge protectors offer protection in amounts of energy called joules. The joule rating on a surge protector tells you how much electricity the surge protector can absorb at once, or over time before it fails. Think of this like a reservoir of protection. If a product has 1000 joules of protection, it can take ten 100 joule hits, or one 1000 joule hit. For this reason, the higher the number the better. The Home Depot recommends getting a surge protector with a joule rating of at least 600 for normal household use.


Response Time: Surge protectors don't kick in immediately. The response time is the length of time or delay, it takes for the surge protector to respond to a power surge. You want the fastest possible time for the best protection. Look for surge protectors that respond in less than one nanosecond if possible.


Clamping Voltage: The clamping voltage is the voltage needed to trigger the surge protector. Or essentially when the surge protector wakes up and starts deflecting energy to protect your electronics. The lower the clamp voltage the better, and it is recommended to not get a clamping voltage over 400 V.


UL Seal: Make sure that the surge protector you are planning to buy is certified by Underwriter's Laboratories. Underwriter's Laboratories is the leading product safety testing and certification organization. It will guarantee that the surge protector has gone through rigorous testing and will protect your devices.


Wear-Out Warning/Protection Alerts: Some surge protectors have a light or alarm that will let you know when the surge protector is not working or providing an adequate level of protection for your devices. It's not always obvious when a surge protector stops working as it will continue to provide electricity to the connected devices. Without an indicator light or alarm, you have no way of knowing if your surge protector is still functioning properly.


Type of Outlets Available: Electrical/power surges are not limited to electrical lines and electrical outlets. They can travel along any wire. So, you may want to look for a surge protector that protects different types of wiring like cable lines, phone cords, and Ethernet cables. Some surge protectors even include a USB port to help protect your phones and tablets while charging.