ImOn Plants it Forward!


At the end of April, ImOn Communications distributed 200 trees through the Planting Forward program to help replace trees that were lost in last August's derecho. ImOn employees were offered two free trees for their properties and one to give away to a friend, neighbor, or family member. In addition, ImOn donated eight trees for the grounds of the ImOn Ice Arena and held a drawing to give ten lucky ImOn customers a free 15-gallon oak tree. All the trees and shrubs distributed through the program are native species and help to contribute to the crucial ecosystem for birds and pollinators.

"ImOn was happy to have the opportunity to participate in the Planting Forward program and help our community regrow after the Derecho. Giving these trees was a great way for ImOn to connect with our colleagues, our customers, and our community," said Patrice Carroll, CEO of ImOn Communications.

ImOn in the News

Did you see the exciting news about ImOn in The Gazette last week? If not, click here to read the full story. With ImOn ramping up expansion in the Iowa City and Cedar Rapids areas over the next few years, it means there will be more opportunity for you to recommend ImOn to your friends and family. Just fill out a referral form and if they become an ImOn customer, you receive a $50 credit on your ImOn bill. It's a win-win for everyone!

ImOn Tech Tip

Don't you hate it when you accidentally close an Internet browser tab you were using? Well, now you don't have to! Just hit Ctrl + Shift + T and the last tab you closed will automatically reopen.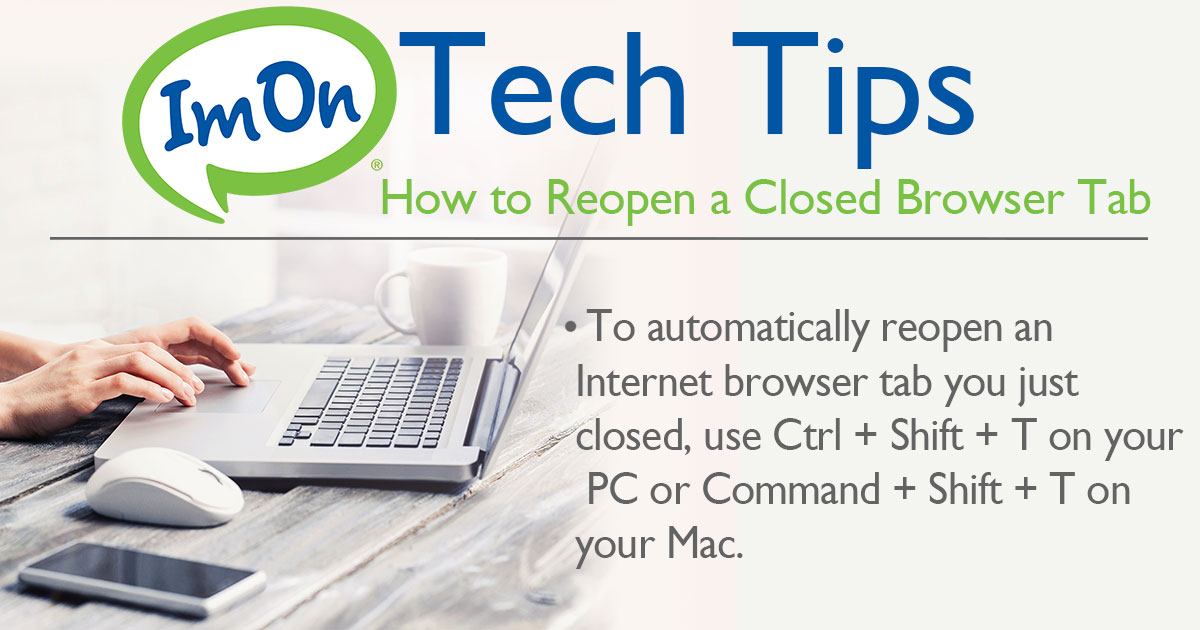 In Case You Missed It

Check out some of these past posts on our blog, The ImOn Insider.

Meet the ImOn Team

At ImOn Communications, we believe that the people behind our company are just as important as the company itself. The ImOn team is full of great people working hard to deliver the reliable service you deserve. So we wanted to introduce you to some of the friendly and local faces behind ImOn.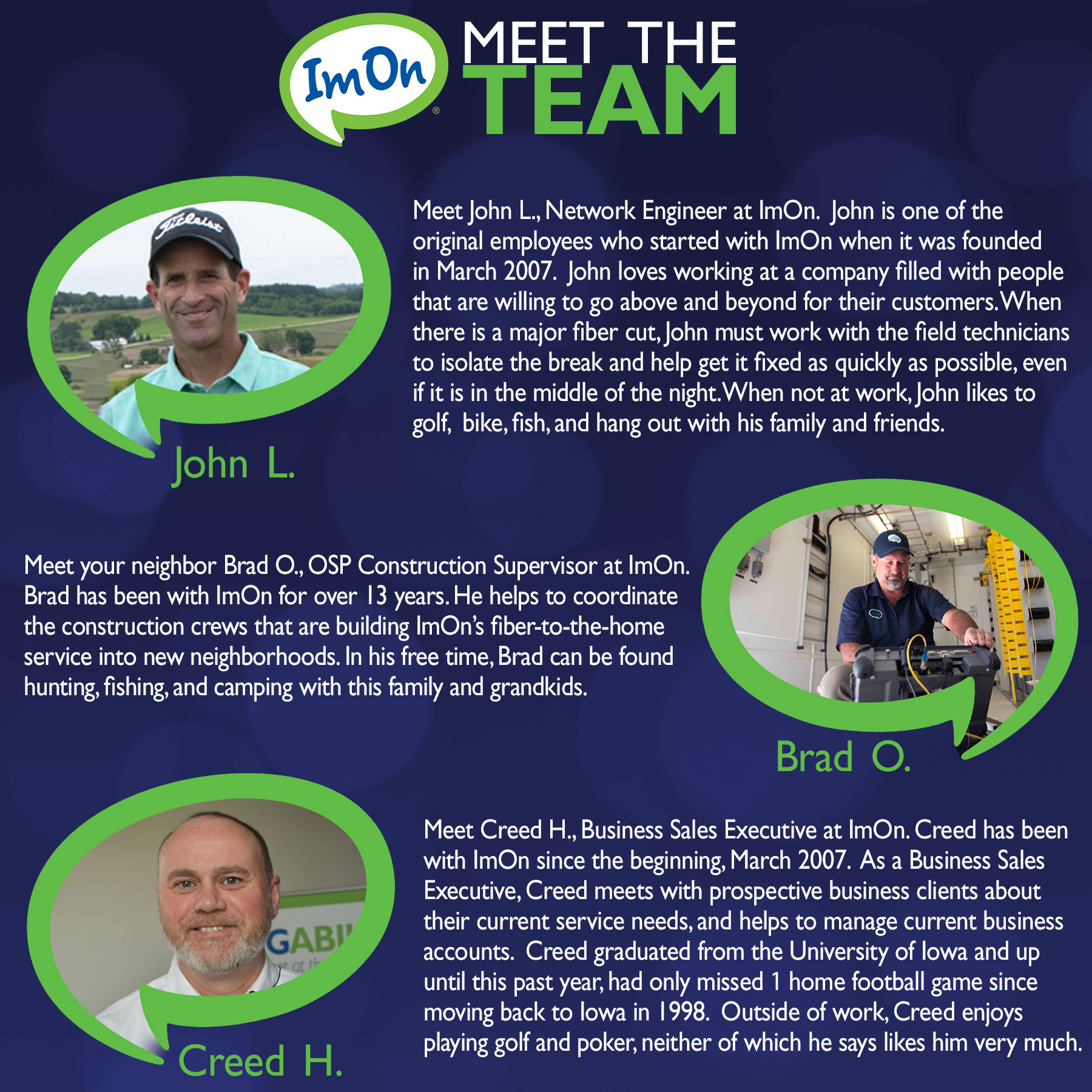 Call Before You Dig!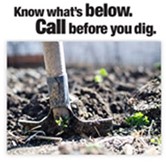 While we know you are excited to get started on your spring yard projects, ImOn wants to remind you to click (iowaonecall.com) or call 8-1-1 at least 48 hours before starting any digging. All sorts of utility lines are buried on your property and they can be easily damaged by even shallow digging. If you hit an underground utility or communication line, you could seriously harm yourself and those around you, disrupt service to an entire neighborhood, and potentially be responsible for fines and repair costs. Using the Iowa One Call system is fast and free!




You've probably heard the term "IP Address," but unless you are in IT or a computer science major, you probably don't know much about it or how it works. So, we wanted to shed some light on this.

IP Address stands for Internet Protocol Address. It is a unique group of numbers that computers, tablets, and smartphones use to identify themselves and communicate with other devices on a network or over the Internet. In layman's terms, an IP address serves the same purpose for a computer as your street address serves for your house. Just like you would address a letter to send in the mail, computers use the IP address to send data to a specific computer on a network. Without a unique IP address, you would not be able to communicate with other devices, users, and websites on the Internet.

An IP address uses a set of 4 numbers, ranging from 0 to 255, separated by periods. An example would be 3.16.153.193. Also, instead of typing in a domain name for a website, like www.MyImOn.com, you can just enter the website's IP address into the web browser instead. But, since it would be hard to remember all of the unique sets of numbers for each website you wanted to visit, your computer translates each website URL into the specific IP address for you.

There are few times you will probably have to deal with IP addresses in your day-to-day life. One of the times you may need it is if you wanted to make changes to your Wi-Fi router, like changing the network name, creating a new Wi-Fi password, or changing the security setting. To do that, you would need to access your router's log-on page, which usually requires knowing your router's IP address. If you are interested in learning how to find your router's IP address, click here.

We hope you found this Tech Talk topic informative and useful. If you have a tech topic you would like to learn more about, just email your ideas, or questions, to TechTalks@ImOn.net and you may see them featured in an upcoming edition of Tech Talks.