Fall Sun Outages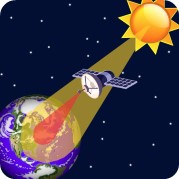 Twice a year, in the Spring and Fall, you may experience some degree of television interference due to a phenomenon known as "sun outages." A sun outage is an interruption or distortion of satellite signals caused by interference from solar radiation. At these times of the year, the sun's lower path across the sky takes it directly behind the communication satellites that transmit TV programming signals to stations on Earth. During a sun outage, your TV picture might become pixelated or in some cases disappear completely. The effects are seen on most channels and occur during various times of the day, lasting up to 15 minutes. Unfortunately, there is nothing we can do to prevent the sun from interfering with TV signals. Sun outages affect all cable companies across the country. This Fall, sun outages are predicted to occur between now and October 20th.

Tech Tip

Did you know that there is a shortcut to help you delete unwanted words from your documents?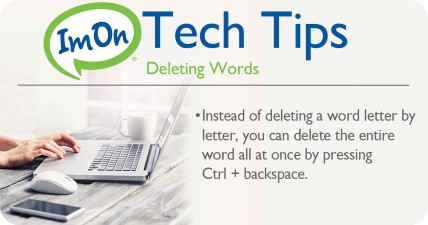 We're Hiring

Come be a part of the ImOn team! We're growing and have several career opportunities available in the following areas: customer care, construction, sales, technicians, engineering, management, and more. ImOn offers competitive salaries with generous benefits, career growth opportunities, and a fun work environment.

Click here to see all available positions and the benefits of joining the ImOn team.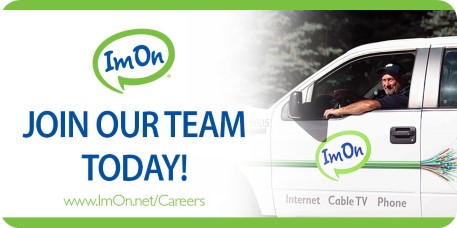 Signup for AutoPay Today!



Don't be spooked by late payments! Make your life easier with ImOn's AutoPay service. ImOn's easy AutoPay program allows your monthly payment to be automatically deducted from your checking or savings account. It is an easy and convenient way to ensure your ImOn bill is paid on time, every time.

There are two easy ways to set up ImOn AutoPay — you can enroll by logging into your ImOn Account through the "Manage My Account" link on MyImOn.com or by downloading and mailing back a complete AutoPay form.

In Case You Missed It

Did you know that ImOn has a blog? The ImOn Insider Blog is a great resource to get tips, news, and ideas on how to stay connected in this ever-changing world. You will find actionable, relevant content that you can use to help get the most out of your ImOn services. Here are just a few of the things we have posted recently.

Countdown to Halloween

Now that October is here, it's time to get into the Halloween spirit! Which means grab the popcorn and all of your little goblins for some of the best Halloween movies of the season with Freeform's 31 Nights of Halloween. This year's line-up is more spooktacular than ever with entertainment for the whole family. You can get the full schedule movies for the entire month at freeform.com/31NightsSchedule.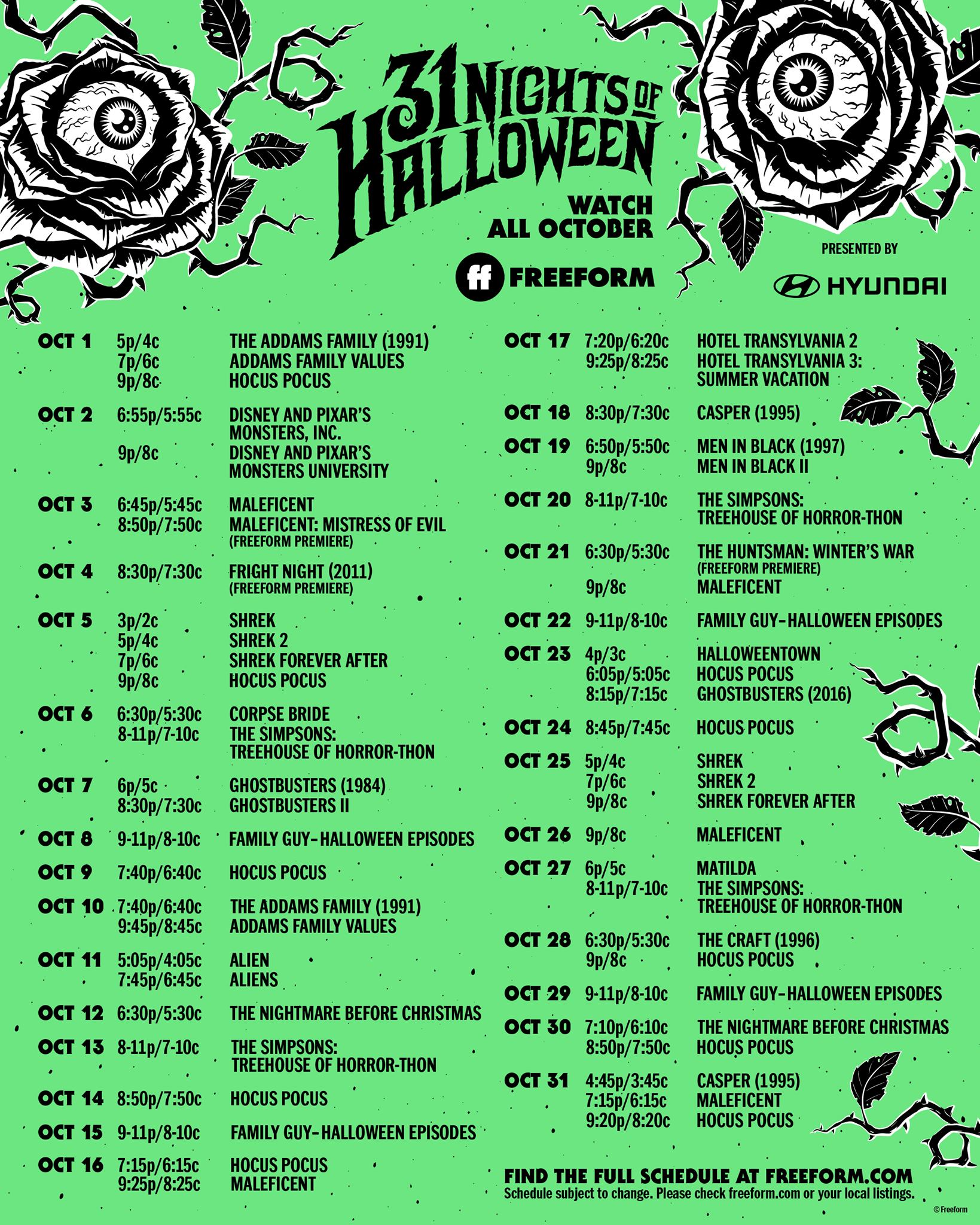 Meet the ImOn Team

At ImOn Communications, we believe that the people behind our company are just as important as the company itself. Our team is full of great people working hard to deliver the reliable service you deserve. So we wanted to introduce you to some of the friendly, local faces behind ImOn.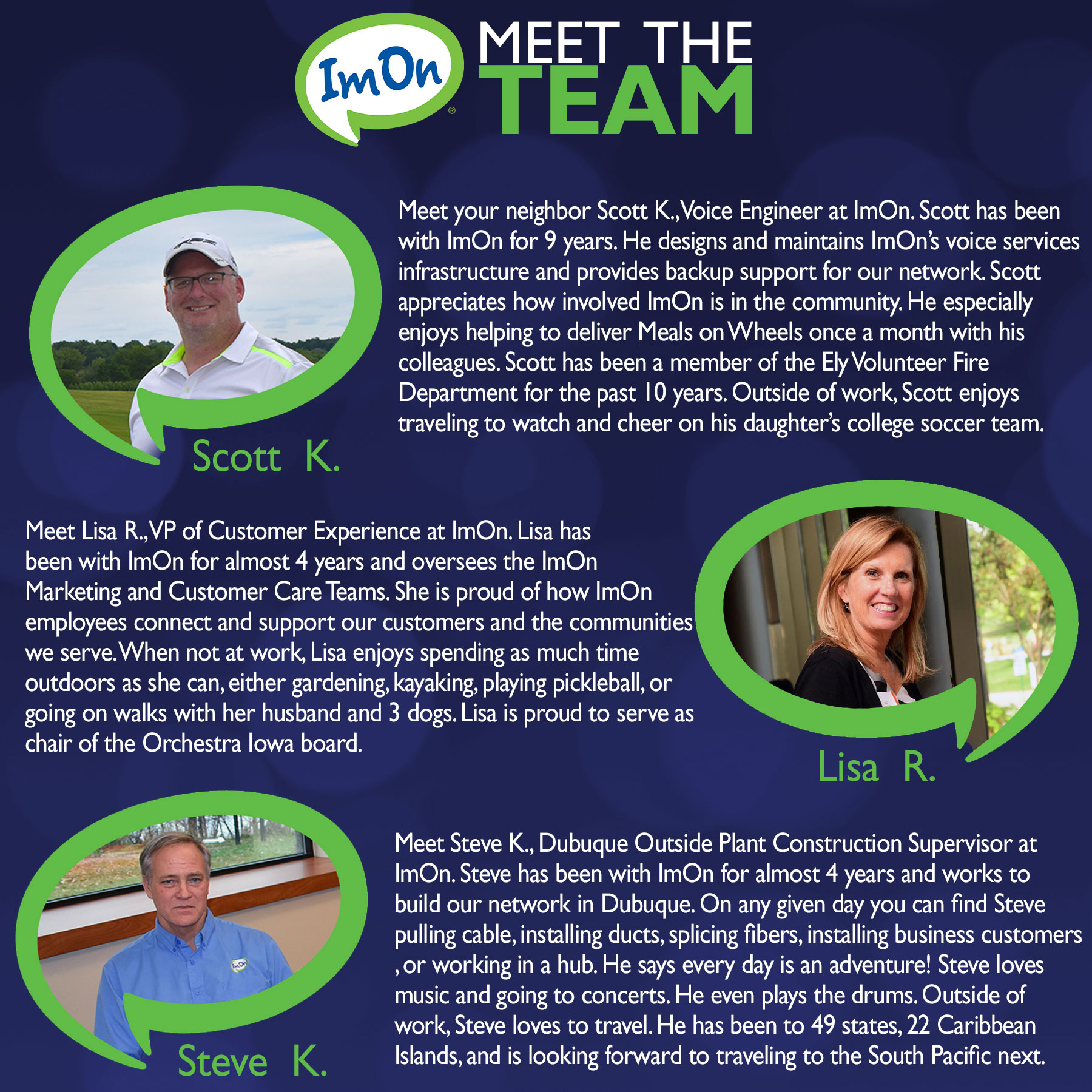 Beware of Online Tricks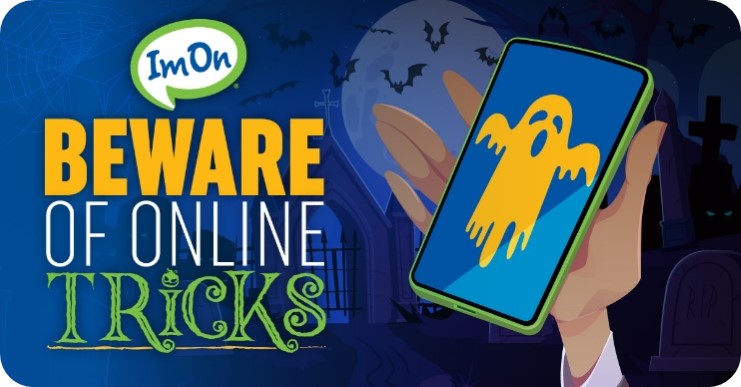 Ghosts, goblins, witches, and tummy aches from candy overconsumption are the traditional things to be aware of in the month of Halloween. That was until 2004, when October was declared National Cybersecurity Awareness Month by the U.S. Department of Homeland Security and the National Cyber Security Alliance. Since 2004, Cybersecurity Awareness has grown tremendously, but there are always new threats popping up all around the U.S. ImOn wants to make sure its valued customers are prepared with the knowledge and tools to watch out for potential online scams and cyber identity theft.

Protecting Yourself Online
You wouldn't go trick or treating without a costume, right? Well, the same rule should apply for accessing the internet on an unprotected device. The first rule of safe internet practice is to make sure you have up-to-date security software installed on your computer and any other devices that are connecting to the Internet. These software platforms might not cover every online threat, but they constantly scan and block the most devastating risks (i.e. malware, spyware, other viruses) from attacking your devices. It's much less of a headache to make sure your security software is updated than it is to deal with the mayhem a virus can cause.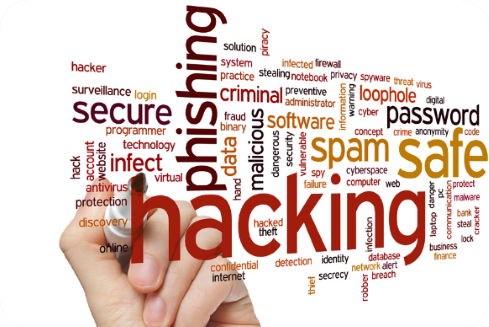 You've Got Mail
Email is probably the most used tool on the internet. It's great for work and personal lives, but it's also great for hackers and scammers. Some malicious emails are obvious to spot in your inbox, while others are very hard to distinguish from a safe email. Some malicious emails will appear to be from an e-commerce website you have previously shopped at, a government agency or financial institution, or even a coworker. To learn more about how to spot phishing emails, click here. Below are some common ways to prevent becoming a victim of malicious email attacks.
Make sure your email spam filters are turned on and report any spam email activity you do receive.
If an email appears suspicious, it's best to avoid opening or clicking on anything. Reporting as spam and deleting the email are the best ways to discard the threat.
Never reveal any personal or financial information via email, and don't respond to email requests for this type of information.
Pay attention to URLs. They may look similar to a legitimate website's URL, but there are often slight differences (i.e. misspellings, .com vs .net, etc.).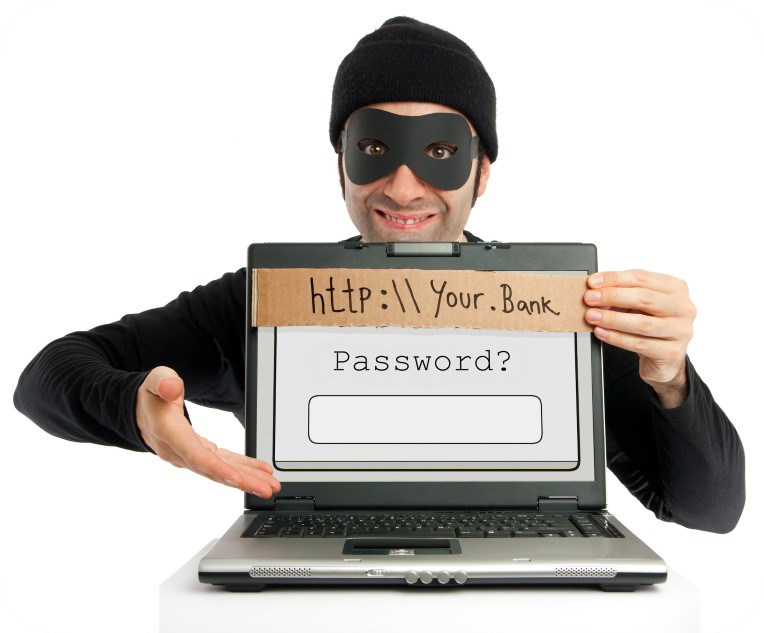 Hackers Don't Like It When You're Secure and Private
There is a lot of personal and private information on our smartphones and tablets and it's important to implement measures to make sure that your mobile devices are secure and private. The National Cybersecurity Alliance provides up-to-date information on how to make sure popular apps and services on your smartphone have the privacy settings you desire. Stay up to date on their privacy guidelines here.

Here are a few general guidelines to make sure you're keeping your information and devices secure and protected.
Use strong passwords/passcodes and take advantage of features like facial ID recognition or thumbprint scanning. For more information about how to create a strong password, click here.
Don't use the same password/passcode for every app on your smartphone.
If you download an app to use one time, delete it afterward.
Limit your activity when connected to public Wi-Fi or hotspots.
Don't respond to text messages or click URLs from text messages when you don't know the sender.
Knowledge is Power
The more you know the more you can protect yourself from common scams or fraud attempts on your devices. AARP is dedicated to making many scams public knowledge in the hopes that you can prevent yourself from becoming a victim. From cyber-attacks that target elderly users, to what to watch out for when booking travel, AARP offers a lot of different articles and tips on what to watch out for. Make sure to also subscribe to their podcast, The Perfect Scam, for even more knowledge on what to watch out for when you're online.