United Way Thanksgiving in July Food Drive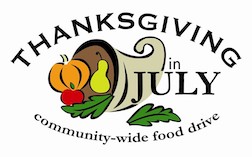 ImOn is partnering with the United Way of Johnson and Washington Counties for their Thanksgiving in July Food Drive. This community-wide food drive helps support local food pantries in both counties. ImOn will be collecting nonperishable food donations from July 11th – July 29th. We would like to invite our customers and the public to drop off nonperishable food donations any time Monday through Friday, between 9am and 5pm, at our two customer care locations — 702 S. Gilbert Street, Suite 104, Iowa City or 101 3rd Avenue SW, Suite 200, Cedar Rapids.

World Emoji Day — July 17th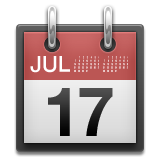 Emojis have been around since the 1990s. However, their popularity has increased over the years thanks in part to smartphones and texting. Now, emoji merchandise is sold around the world, there is an official emoji dictionary, and there is even an emoji movie. So naturally, they would have their own special day. July 17th has become known as World Emoji Day. This date was picked because it is the date depicted on the actual calendar emoji.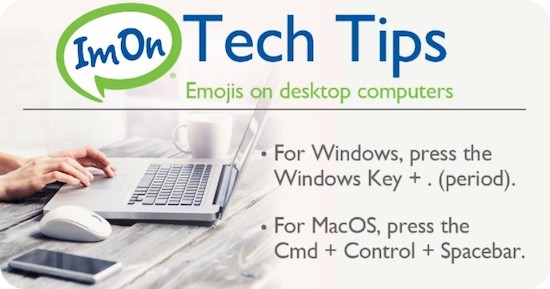 While some may think they are silly, emojis can help express the sentiment behind your message that may otherwise be lost. But, did you know that emojis are not just limited to your smartphones? We found that you can access a variety of emojis and symbols right on your computers by using a special keyboard command.

So, on July 17th, join us in celebrating World Emoji Day by sharing some of your favorite emojis. 🍵 🎉 😀 ❤ 🎁

We're Now On Instagram!
We're happy to announce that ImOn has joined Instagram! We love showing you what ImOn is up to. Follow us at @ImOn_Communications to stay up to date with all things happening in the ImOn universe — such as customer perks, big announcements, behind-the-scenes photos, community events, giveaways, and more! We will be highlighting our talented team members and celebrating their hard work, providing useful tech tips, and hosting exclusive Instagram giveaways! What are you waiting for? Make sure to follow us so that you don't miss out on the fun!

ImOn+ Club — FREE to Join!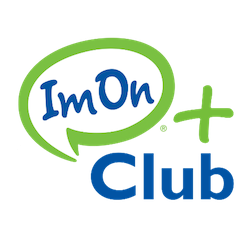 There is always something fun happening at ImOn and we want to make sure you are the first to know. The ImOn+ Club grants you access to some of the most exclusive deals and information that ImOn has to offer. You can be the first to receive special offers, sneak peeks for events, and important updates all to your email. This club is open to anyone, so share with your friends and family. Our next ImOn+ Club perk will be released on July 11th, so don't wait! Click Here for more information.

Join the ImOn Team!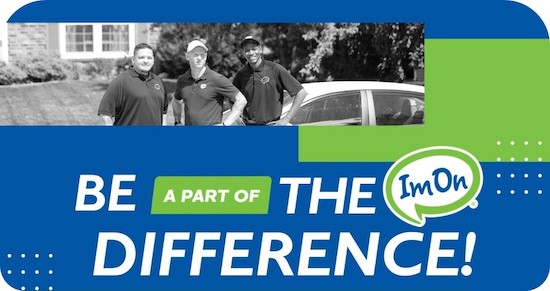 Are you looking for a career at an extraordinary company that cares about its employees, provides opportunities for growth, gives back to the community, and feels like a genuine family? Then ImOn is the place for you! We currently have several career opportunities available in the following areas: marketing, customer care, IT, HR, engineering, construction, sales, installation, management, and more. Come be a part of the ImOn team! Click here to see all available positions and the benefits of joining the ImOn team.

In Case You Missed It

The ImOn Insider Blog is a great resource to get tips, news, and ideas on how to stay connected in this ever-changing world. You will find actionable, relevant content that you can use to help get the most out of your ImOn services. Here are just a few of the things we have posted recently…

Check Out These Recommendations From Our Staff!

While we just celebrated Independence Day, we wanted to keep the patriotic festivities going. In honor of our nation's holiday, we've rounded up some of our employee's favorite patriotic-themed movies that you can enjoy all month long. No matter your taste, these heartfelt patriotic films will fill you with American pride.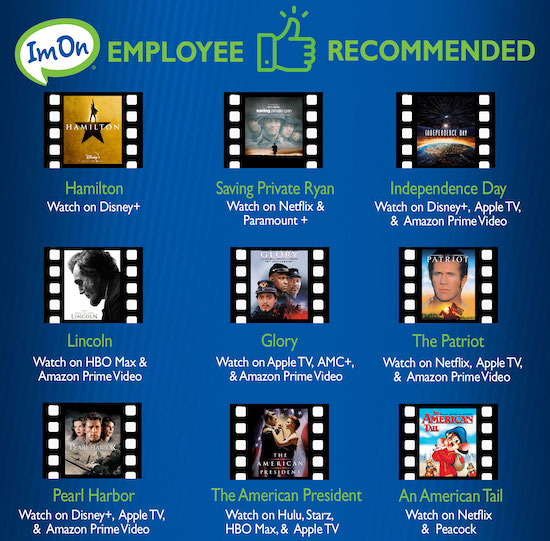 The hot and humid days of summer are here! While that may mean eating a lot of ice cream, relaxing in the pool, and cooling off in the air conditioning for you, it could spell danger for your electronic devices. Most devices have been designed to work within safe temperature ranges, typically between 32 degrees and 95 degrees. And most manufacturers recommend not storing devices in temperatures higher than 115 degrees. If they are exposed or used in temperatures outside of their safe range, you could experience performance issues or degrade the battery. Here are a few more tips on how to keep your electronics safe this summer.
Keep it Cool: Never place your devices in direct sunlight. It's best to keep them in the air conditioning or near a fan. Also, don't leave them in hot unattended cars. Temperatures in your car can rise to 113 degrees after an hour with an outside temperature of 70 degrees. Also, hot air rises, so try to store devices in the basement or ground level to keep them cooler if they're not in use.


Clean It Out: Most devices have fans or vents to help keep them from overheating while they are in use. However, pet hair, dust, crumbs, and other particles can get trapped in the vent or fan interfering with the airflow. This can cause your device to overheat which could cause hardware damage. Make sure you clean out these areas and allow proper airflow in and out of your devices.


Turn it Off: Stop using your devices and turn off services you're not using like Bluetooth, LTE, Wi-Fi, and GPS. Some services, games, and programs can cause your devices to work harder and generate more heat. To help cool your devices down, either turn off the services you're not using or put your device in airplane mode.


Keep it Dry: If you find yourself near water this summer, put your phone or electronics in a sealed Ziploc bag or invest in a small waterproof bag for electronics. These water-proof bags come in a variety of brands, sizes, and prices. They're perfect for kayaking, boating, or other water activities!
If your device does begin to overheat and malfunction during the hot summer months, shut it down and disconnect its power supply. Let it sit and cool down until the casing is no longer hot to the touch, and then try to use it again. From our ImOn family to yours, we hope you and your devices have a safe and fun-filled summer!