MARKETING DURING CRISIS - INSIGHTS FROM STAR TRIBUNE
"Uncertainty" and "Business." Two words that business leaders never like to see in the same sentence. But in the past few months, their pairing has become ubiquitous.

To thrive as business leaders, we must accept this challenge. We must make the best decisions we can based on what we know today. At the same time, we must remain agile and able to pivot based on what we observe tomorrow.

At Star Tribune, we are committed to helping businesses thrive in Minnesota. As part of that commitment, we offer our partners data-driven advice. In April, we ran a survey that asked our readers how they thought their shopping behaviors might change following the expiration of Minnesota's stay-at-home order. Last week, we ran the survey again to see how their shopping behaviors actually changed. This newsletter shares the results from those surveys.

Surveys capture a moment in time. Behavior and shopping patterns are certain to change - and then change again - in the months ahead. But by providing this data, we hope that you are able to make tomorrow's decisions with a little more certainty.

- Paul Kasbohm, Chief Revenue Officer
SAFETY IS THE NEW NORMAL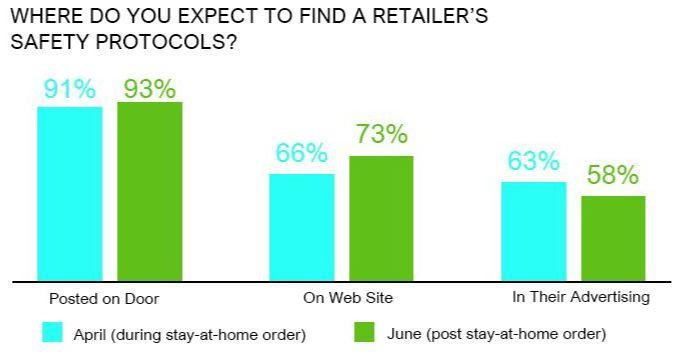 In our April survey, we asked readers how they expected retailers to adjust their operations to accommodate COVID-19. Not surprisingly, respondents said they expected retailers to implement protocols to slow the spread of the virus. They also said that they would check a retailer's safety practices before visiting their store.

When we repeated the survey in June, those sentiments had increased. Retailers need to make sure their safety protocols continue to be practiced, and to make sure that consumers can easily find them before entering their store.
More Cautious: In April, 88% of respondents said they would need to know that a retailer had taken safety precautions before visiting their store. In June, that number increased to 93%.
Post Your Protocols: In April, 91% of readers said they expected to see safety practices posted on a retailer's door; 66% expected to find them on a retailer's Web site. In June, those numbers had increased to 93% and 73% respectively.
Mask Up: 86% of our readers say they will wear a mask when visiting a retailer. They expect that to be reciprocated - 86% of readers say they expect store employees to wear a mask. Both numbers are up from 73% in April.
BUYER BEHAVIOR:
CONSUMERS REMAIN CAUTIOUS

Our survey also explored how our readers would do their shopping. When the stay-at-home order was lifted, how quickly would they return to retailers and restaurants?

When we compare April numbers to June numbers, we see that readers are returning to their old habits more slowly than expected. Based on this data, it is essential that retailers and restaurants offer and promote online shopping options. If it is essential that customers visit your business in person, it is vital that you assure your customers that you have implemented strong safety protocols.
Fewer Trips to Retailers. In April, 53% of readers said they would visit retailers at least as often as they did before. In June, 22% said they are visiting retailers as often as they did before.
More Online Shopping. In April, 43% of readers said they would do more online shopping than before, and 54% said their online shopping would return to normal.
In June, 55% of readers are shopping online more than before, and 40% say their online shopping has returned to normal
Not Ready to Dine Out. In April, 47% of readers said they would dine out less than they did before. In June, 88% of readers said they are dining out less than before.
Want to know more about what our readers said about safety and shopping habits? You can see the complete survey here.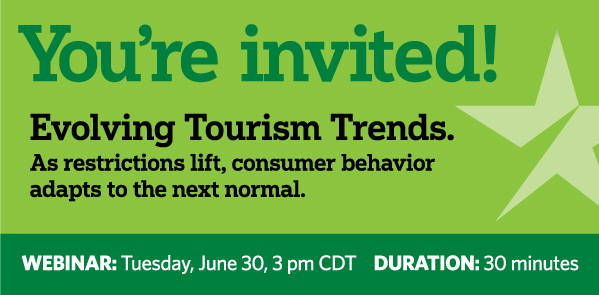 Few sectors of our economy have been impacted by the pandemic as dramatically as has travel and tourism. Even as stay-at-home orders are lifted, concerns about COVID-19 have put a significant drag on the demand for travel.

In our June survey, we asked our readers about their travel plans. While most readers indicated it will be awhile before they venture too far from home, our readers say they are more likely to travel regionally - particularly if they can be assured that their destination has implemented strong safety protocols.

Webinar: Evolving Tourism Trends. Join us on Tuesday, June 30th at 3 PM CDT for a conversation about how Minnesotans will travel during the pandemic. We'll share data from our survey.

You'll also hear from Grand View Lodge Spa and Golf Resort as they discuss the impact of COVID-19 and expectations going forward. Plus, Colle McVoy, a leading creative and branding agency for Travel and Tourism will discuss marketing strategies and considerations to respond to the evolving trends.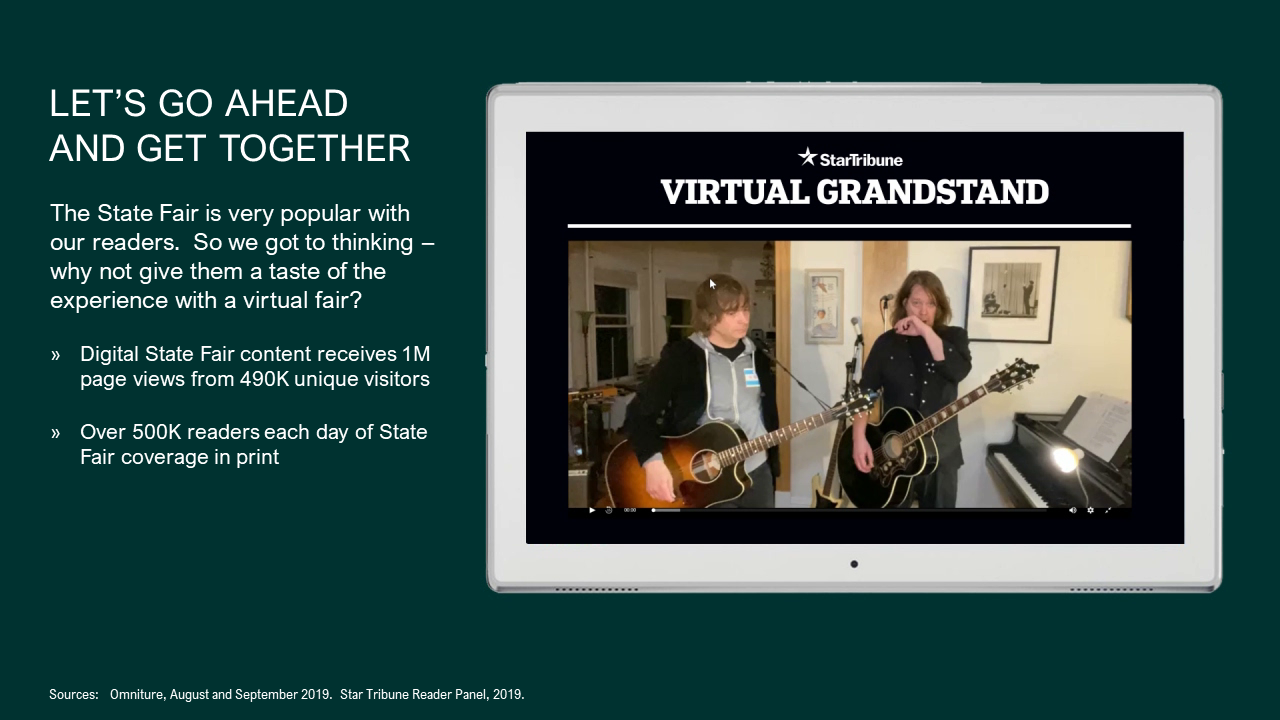 Each fall, over 2-million Minnesotans make their pilgrimage to the Minnesota State Fair. But due to the pandemic, this year, the State Fair's gates will remain closed. 

Our research tells us that Minnesotans will attend virtual events. We got to thinking, why not offer our readers a virtual State Fair - "a Great Minnesota Click Together?"

Join us for our special series, Scenes from the Fair, in which we'll recreate some of our readers' favorite State Fair experiences. It will include everything from food, to crafts, to Grandstand events. It is sure to be hit with our readers and presents an excellent sponsorship opportunity.
StarTribune.com
continues to post record traffic numbers. In May, it posted 39.4 million visits, which is the highest single-month total in the last 10 years. That's 20% higher than the previous record, which was in March of 2020.
"Thank you to everyone there who is continuing to keep us informed. Thank you for investigating and serving us, the people. We will get through this and having all the news makes a tremendous influence on us."

- Pat, Burnsville
In Case You Missed The Previous Emails