National Computer Security Day is November 30th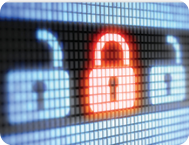 This unofficial holiday was created to remind you to secure your computer and devices to help protect against the theft of your personal information. Here are a few ideas on how you can celebrate National Computer Security Day:
Change your passwords. This is especially important if you're currently using the same password for all your accounts, since that leaves you more vulnerable to hackers.
Sign up for a password manager that generates random passwords and saves them for you. That way you don't have to remember them all.
Update all your spyware and malware protection software. Back up your files and photographs.

Check Out These Recommendations From Our Staff!

With darker, snowier months ahead, we thought it would be fun to poll our employees and ask them to share some of their favorite binge-worthy TV shows and series to watch. You know, those shows where you can't seem to hit "Play Next Episode" fast enough. Here are some of their recommendations and where you can watch them.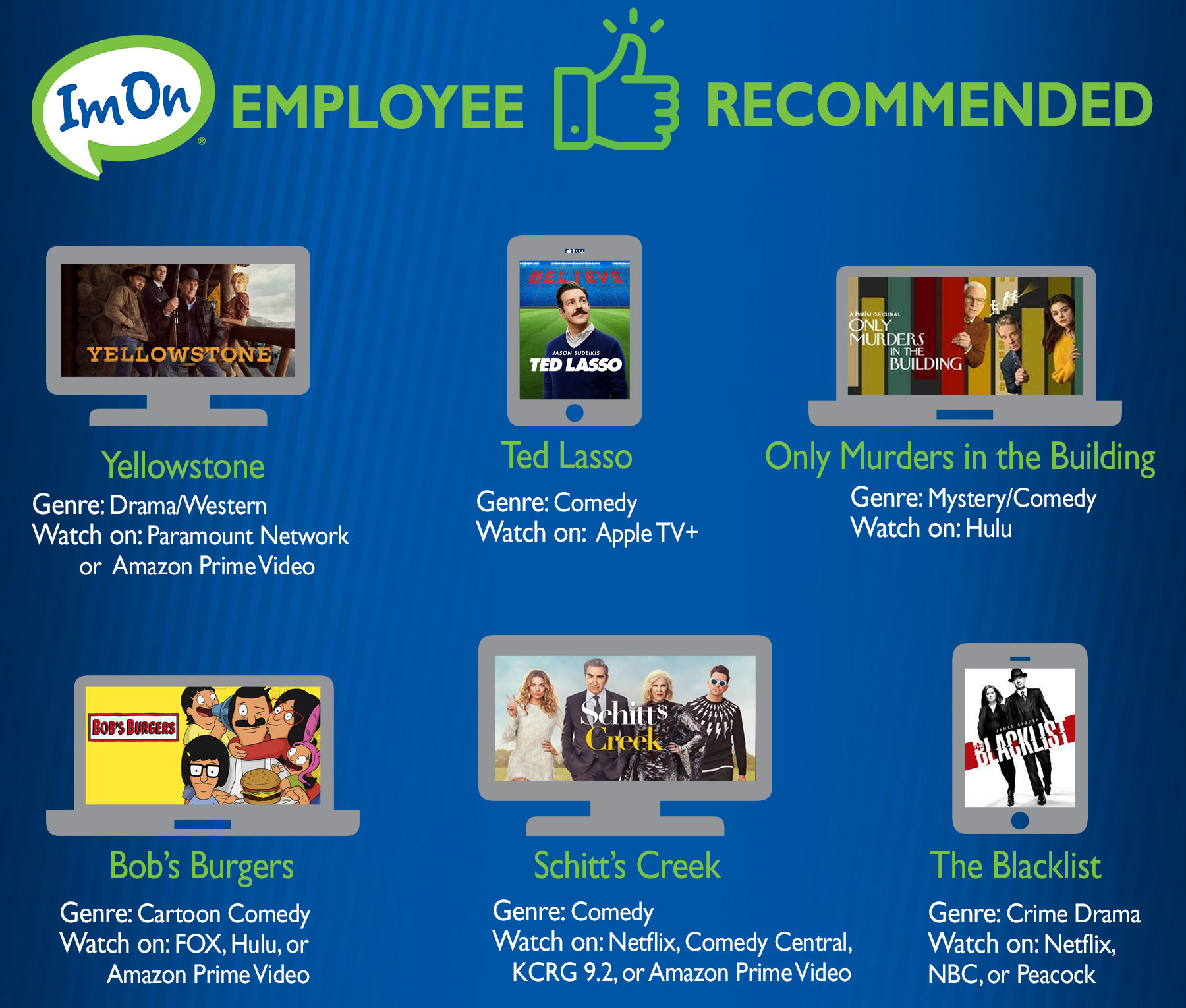 Tech Tip

Did you know you can force a webpage to refresh? By refreshing the page, you make sure it is displaying the most up-to-date information. You may also want to refresh a webpage if it freezes or is taking too long to load.






Come be a part of the ImOn team! We're growing and have several career opportunities available in the following areas: customer care, construction, sales, technicians, engineering, management, and more. ImOn offers competitive salaries with generous benefits, career growth opportunities, and a fun work environment. Click here to see all available positions and the benefits of joining the ImOn team.

Hallmark Countdown to Christmas

'Tis the season for Hallmark's Countdown to Christmas! Every year, Hallmark counts down to Christmas with the release of new festive movies to enjoy all season long. This year they are releasing almost 40 brand new holiday movies. You can catch these new holiday movies every Friday, Saturday, and Sunday on The Hallmark Channel, ImOn Channels 58 and 854, now through Christmas. Plus, get the Hallmark Channel Movie Checklist App for the latest movie schedule.

Meet the ImOn Team

At ImOn Communications, we believe that the people behind our company are just as important as the company itself. Our team is full of great people working hard to deliver the reliable service you deserve. So we wanted to introduce you to some of the friendly, local faces behind ImOn.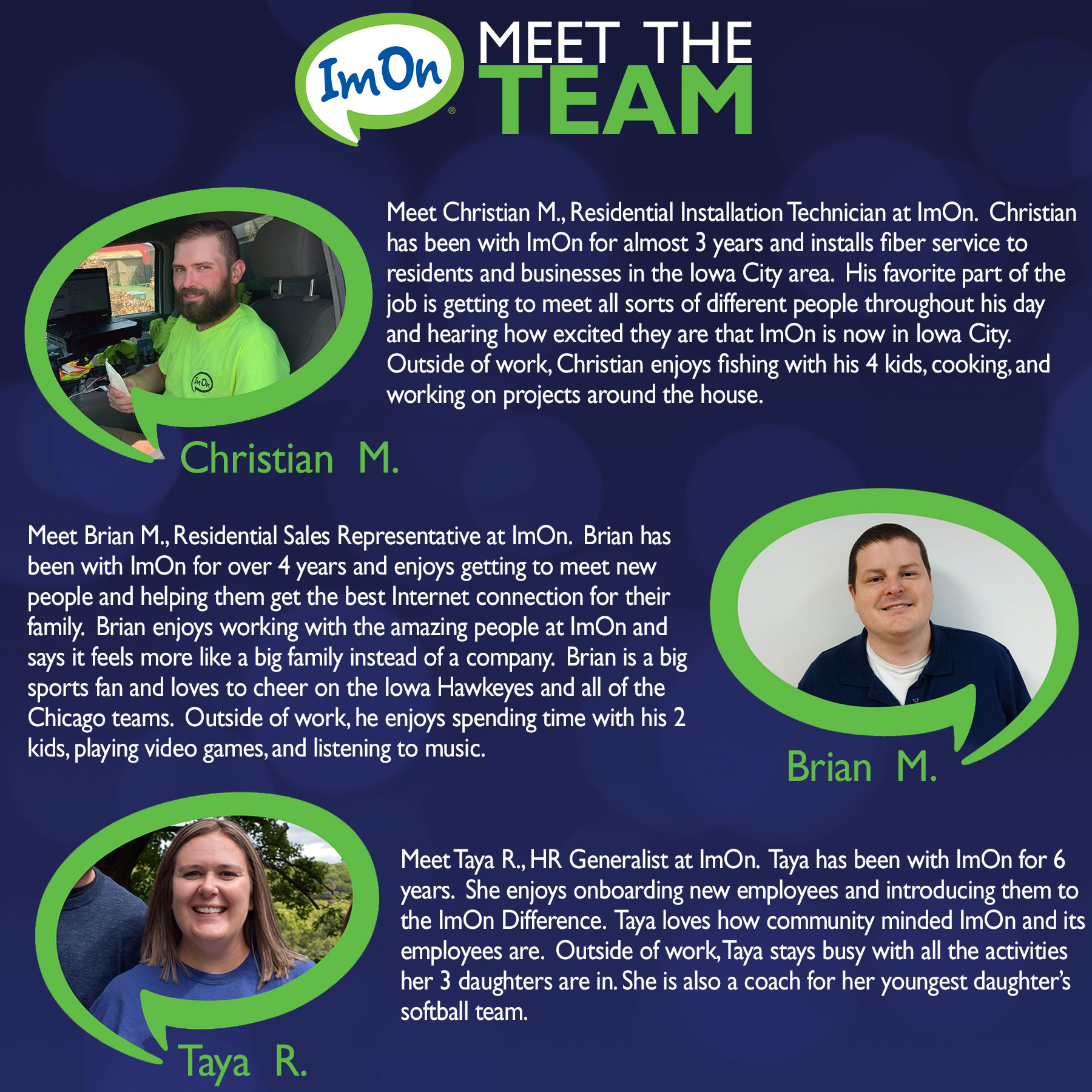 Tips and Tools to Keep your Home Secure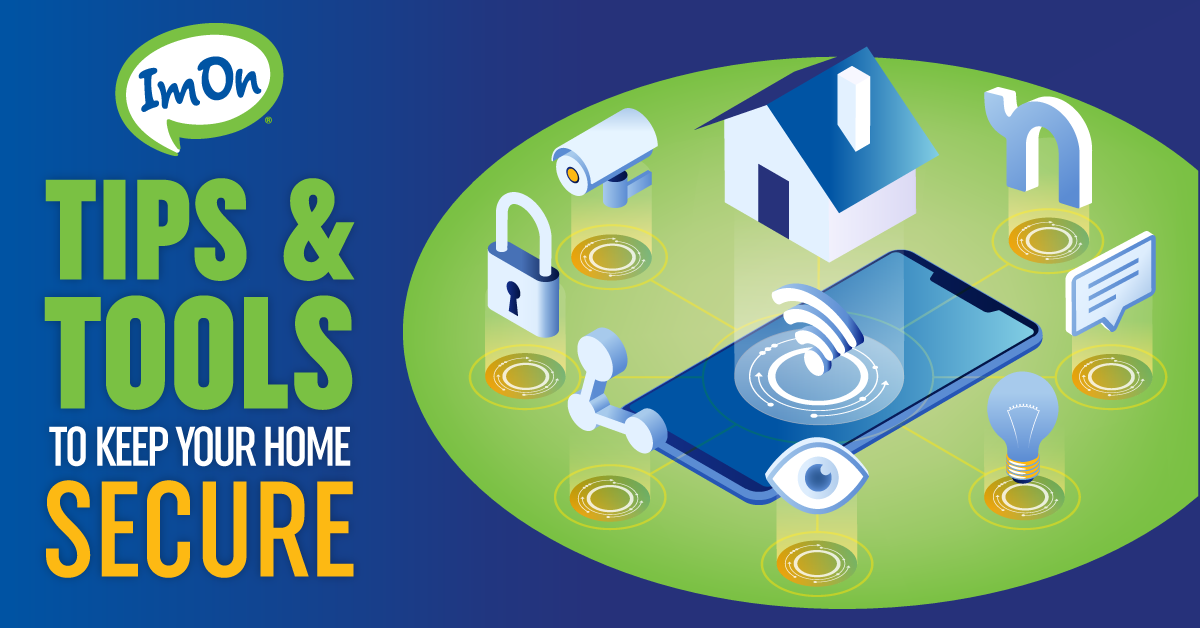 Even though we just put away the Halloween decorations, it is time to get ready for the holidays and one of the biggest shopping seasons of the year. While experts expect stores to be more crowded than they were during the 2020 holiday season, many people will still choose to do the majority of their holiday shopping online. Which means packages will soon begin arriving on your doorstep. But before the packages start rolling in, you may want to think about investing in some kind of home security camera to help keep porch pirates from taking off with your gifts.

Nowadays, there are a lot of choices when it comes to affordable and reliable residential Wi-Fi security systems. We reviewed a couple of the top contenders to help you find the one that works best for your home. It is important to know that most Wi-Fi security systems recommend an Internet speed of at least 1-2Mbps for each Wi-Fi camera unit. That means if you plan to install 3 cameras, it will take up to 6Mpbs of your bandwidth. So you may need to bump up your Internet speed to make sure you can get high-quality camera footage and security alerts whether you're at home, at work, or traveling for the holidays.




In addition to installing a home security system, another way to stay ahead of burglars is reporting crime or suspicious activity in your neighborhood and being aware of what others have reported. Nextdoor is an app where neighborhoods can come together and share all relevant news happening in the area. Each user is verified so you can be sure your feed stays local to your neighborhood. It's a perfect place to help each other stay on top of any crimes or suspicious activities happening nearby. You should also check to see if your neighborhood has its own social media pages. This is another easy way to keep up with what is happening in your area. Crime Stoppers is a resource for reporting crimes and potential crimes, as well as keeping up to date on crime activity both nationally and in your state and local areas.