Winter Weather Helpers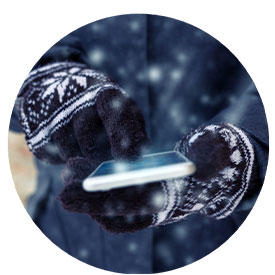 While the weather remains fairly quiet so far this winter, we all know that it can turn at any moment. Who knows what Old Man Winter will have in store for us this year?! Whether it is snow, ice, or dangerous temperatures, it is important to stay informed of winter weather conditions, especially if you are planning to travel. Here are a few useful winter weather websites to help you stay informed all winter long.

We're Hiring!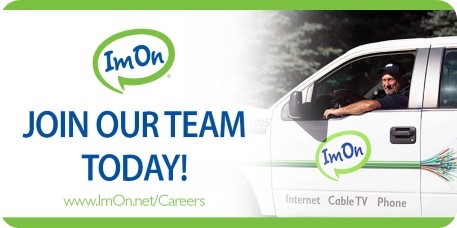 Come be a part of the ImOn team! We're growing and have several career opportunities available in the following areas: customer care, construction, sales, engineering, management, and more. ImOn offers competitive salaries with generous benefits, career growth opportunities, and a fun work environment. Click here to see all available positions and the benefits of joining the ImOn team.

Hallmark Deck the Halls Sweepstakes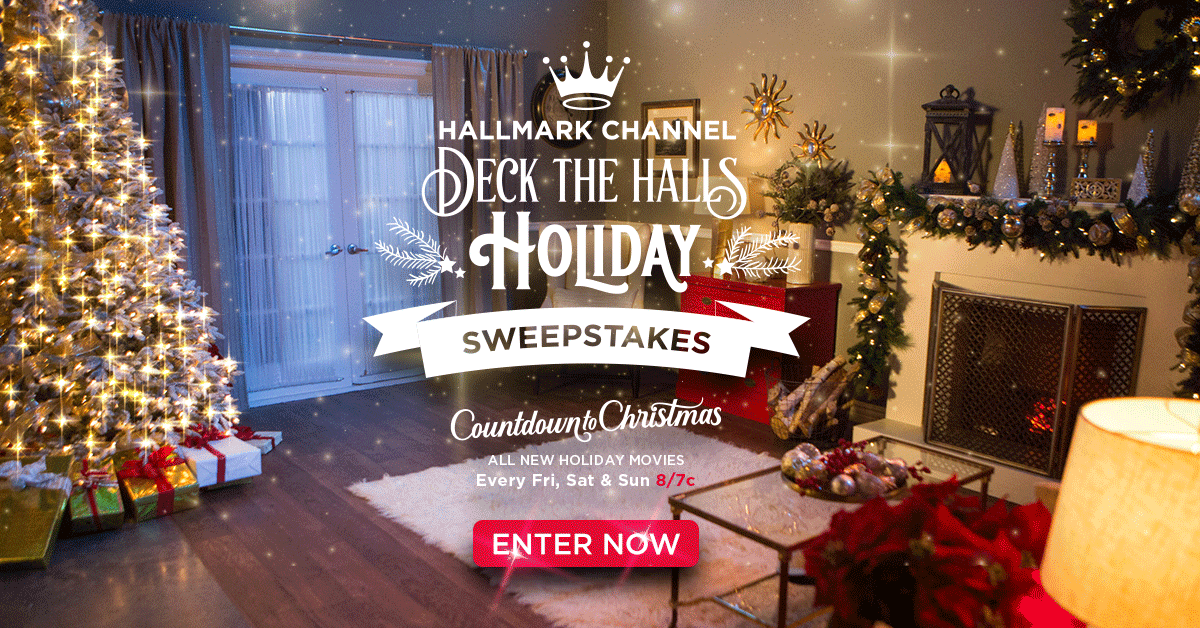 Get in the holiday spirit with Hallmark Channel's Countdown to Christmas. Enjoy brand new holiday movies now through Christmas every Friday, Saturday, and Sunday at 7pm on Hallmark Channel, ImOn Channels 58 and 854. Plus, enter the Hallmark Deck the Halls Holiday Sweepstakes for a chance to win a $2,500 room makeover! Click here to enter.

City of Cedar Rapids Broadband Survey

The City of Cedar Rapids has launched a community broadband survey to understand the unique broadband landscape of Cedar Rapids. The project is critical to identifying key issues associated with Internet use for small businesses and residents in Cedar Rapids. The survey will provide necessary information to understanding challenges in being able to use the Internet. It will test broadband speed and gain data on broadband capabilities across the city. If you are a Cedar Rapids resident, please take this short survey before to better help the city solve its broadband challenge. Click here to take the survey.

Bowl Game Schedule
The 2021-22 bowl season kicks off December 17th with the Bahamas Bowl and continues through January 10th. This year both the Iowa Hawkeyes and the Iowa State Cyclones will be playing at Camping World Stadium in Orlando, Florida. The Iowa State Cyclones will take on the Clemson Tigers in the Cheez-It Bowl on December 29th. The game kicks off at 4:45pm on ESPN, ImOn Channels 29 and 829. The Iowa Hawkeyes will take on Kentucky Wildcats in the Vrbo Citrus Bowl on January 1st. That game will kick off at noon on ABC, ImOn channels 9 and 809. Click here for the complete list of bowl games and times.




Have a High-Tech Holiday!

'Tis the season to start your holiday shopping and find that perfect gift for everyone on your list. No matter who you are shopping for, here are a few fun and useful tech ideas that anyone would be happy to see under the tree this year.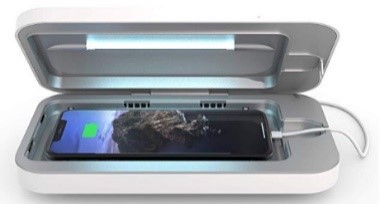 The PhoneSoap Smartphone Sanitizer
Did you know that your phone is 18x dirtier than a toilet? If that grosses you out as much as it did us, then we have the product for you. The PhoneSoap Smartphone Sanitizer is the offical smartphone sanitizer that gets rid of over 99% of all bacteria on your phone using a safe UV light. It'll clean just about any size of phone and you can also clean other things like your keys, pens, and credit cards. PhoneSoap does offer larger versions that can handle iPads/tablets, toys, remote controls, and more.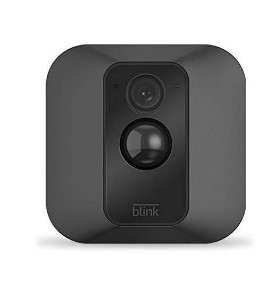 Blink Indoor/Outdoor Security Camera
Blink makes smart home security simple with their wire-free security camera. They allow you to see and hear what's going on at your home by receiving alerts to your smartphone whenever motion is sensed. Not only will it help to keep your family feeling safe at home, it can also help stop package theft and give you peace of mind when you are away. The Blink system is wireless and very easy to install. It features 2-way audio communication and lets you set the motion sensitivity and the exact area you want to monitor. Look for other Wi-Fi security camera options: click here.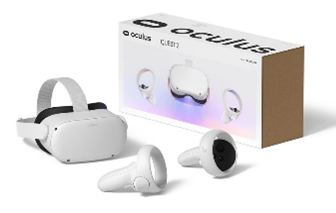 Oculus Quest 2 VR Headset
The Oculus Quest 2 VR Headset is an all-in-one Virtual Reality system that makes you feel like you are living in the future. While it is mainly used for entertainment as a game console, it can also be used to watch live events, movies, fitness, and even work. Oculus Quest 2 VR Headset uses virtual reality to give you an "immersive gaming" experience. The system tracks your head and arm movements making you feel like you are in the game. While this has a higher price point, it is comparable to any other gaming system like Xbox and PlayStation. There are several free games and apps available for the Oculus Quest 2, as well as some paid games/apps.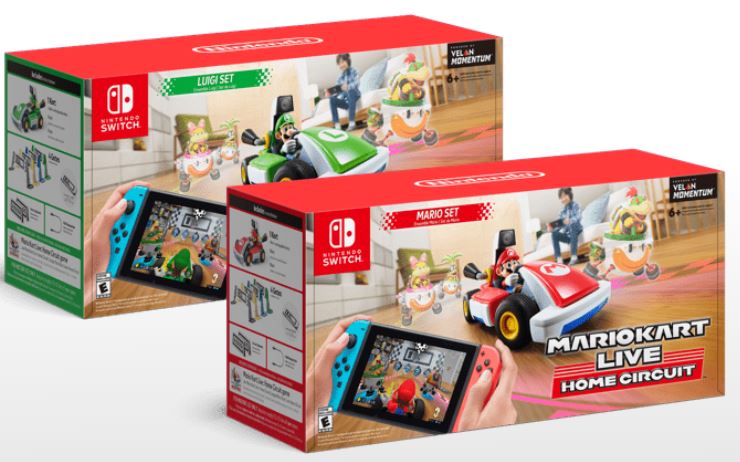 Mario Cart Live: Home Circuit
Race a real-world Mario Kart through your home! Place gates and create a racecourse in your living room. Then use your Nintendo Switch to control your kart through your in-home course as it comes to life on the switch screen through augmented reality.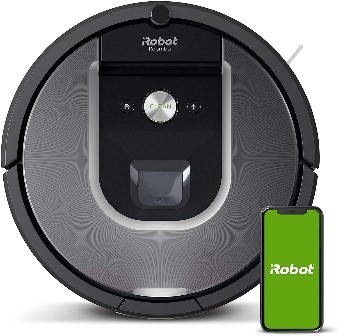 iRobot Roomba
With everyone staying home more these days, it may seem like your house gets a little dirtier. But with an iRobot Roomba, cleaning is as easy as a push of a button. Roomba's 3-stage cleaning system grabs dirt, dust, crumbs, pet hair, and debris from your carpets and hard floors. Plus, its advanced sensors help navigate it under and around your furniture and along edges. There are several different models available depending on what features you are looking for. Most models are Wi-Fi connected and have an app that allows you to set cleaning schedules, start and stop Roomba from anywhere, and see a map showing where Roomba cleaned. It is like giving your loved ones the gift of a housekeeper.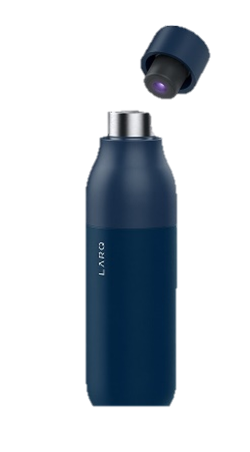 LARQ Self-Cleaning Water Bottle
More and more people are turning to reusable water bottles to help reduce the amount of plastic in our landfills. But, it can be hard to get the inside of your water bottle clean and that can open the door for bacteria, mold, and odors to appear. Not with the LARQ Self-Cleaning Water Bottle. This unique bottle uses UV-C light to neutralize up to 99.9% of harmful bacteria and viruses inside your water bottle and in your water. Besides being self-cleaning, the double-walled, vacuum insulated, stainless steel bottle will keep water cold for 24 hours and hot for 12 hours. It's the smart way to sip! Looking for a less expensive option? Check out UV Brite.

*These items are available for sale through their perspective manufacturers and are registered trademarks. ImOn has no affiliation with these brands or products.