Happy Easter



Happy Easter from your ImOn Communications family!

Free Channel Previews and Family Activity Ideas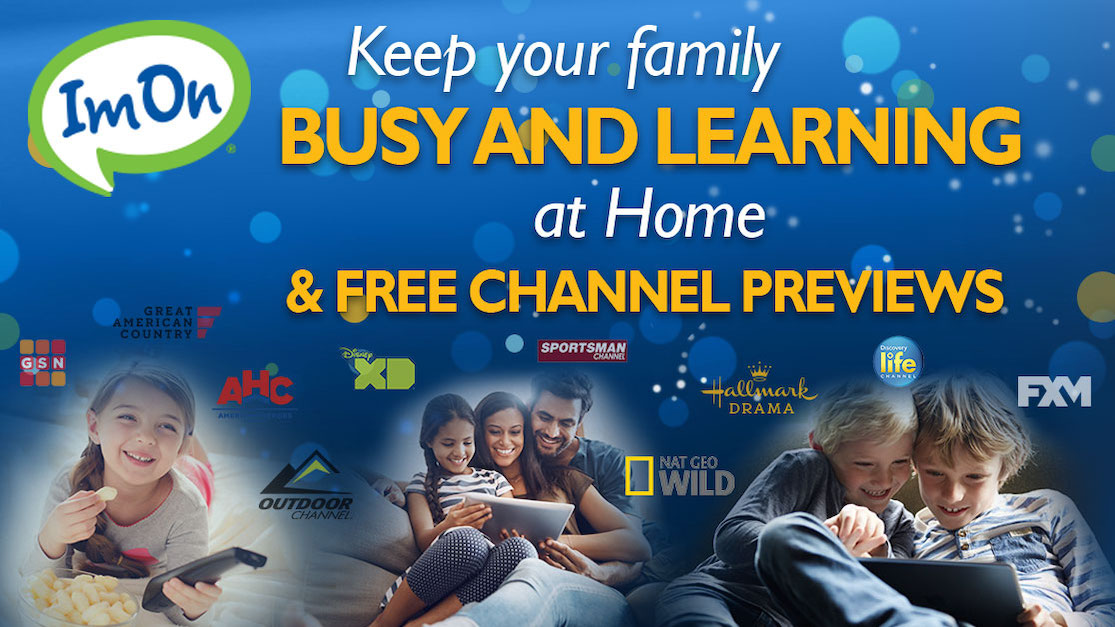 We know it can be hard spending so much time at home with canceled events and schools and social distancing practices. To help keep your family active and entertained during this extended time at home, ImOn has compiled a list of activities, educational websites, book lists, fitness options, and streaming recommendations that everyone will love.

We are also offering several FREE channel preview opportunities for our cable TV customers. Now through the end of April you can watch Hallmark Drama (ch. 128 & 881), the Outdoor Channel (ch. 48 & 848), the Sportsman Channel (ch. 47 & 840), Game Show Network (Ch. 67), DIY (Ch. ), Great America Country (Ch. 119), American Heroes Channel (Ch. 88 & 877 ), Discovery Life (Ch. 89 & 878), Disney XD (Ch. 37), FX Movie Channel (Ch. 131), Nat Geo Wild (Ch. 96 & 896), and Ovation (Ch. 80 & 880) for free. An ImOn set-top box is required to receive these channels.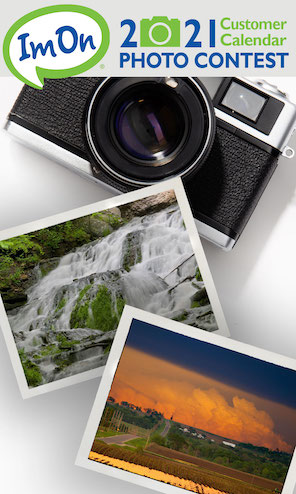 NEW ImOn Calendar and Photo Contest

Eastern Iowa is an incredible place to call home! Join ImOn in celebrating the beauty of Eastern Iowa with our NEW ImOn photo contest and calendar. Help fill the pages of our upcoming 2021 ImOn customer calendar with photos showcasing the beautiful places we serve.

We are looking for photos that capture our breathtaking landscapes, area events, holiday fun, and vibrant culture. Prizes will be awarded to the entrants of the winning photographs selected to be in the 2021 ImOn Customer Calendar. For more information and to submit your photos, visit: www.ImOn.net/Calendar.

Call 811 Before You Dig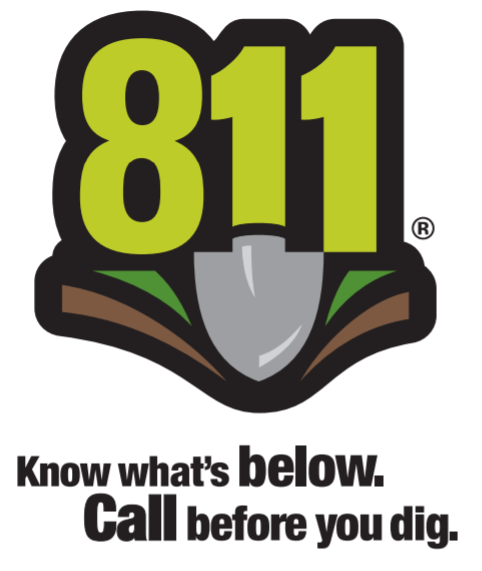 Did you know that every digging job — from planting a bush to installing a fence — requires a call to 811 to have your underground utility lines marked? Whether you are planning to do it yourself, or hire a professional, digging without knowing the location of underground utilities can be dangerous. In some cases, these lines are buried close to the surface and even shallow digging could cause damage.

You should call 8-1-1 at least a few days before you start any digging project. Simply tell the operator where you are planning to dig and what type of work you will be doing. Local utilities will then be notified, and they will send someone out to your property, free of charge, who will mark out the existing underground utility lines with either spray paint or flags. When you start your project, you should avoid digging within 18 to 24 inches from these marked utilities lines. This will prevent damage to gas, electric, telecommunications, water, and sewer lines, which can lead to service disruptions in your neighborhood, serious injuries, and/or costly repairs.

As one of your local service providers, ImOn thanks you in advance for your cooperation!