If there are problems with how this message is displayed, click here to view it in a browser.

Moonstone Monitor -  29 November 2018
Read Moonstone Monitor for CPD purposes
Click here to register.
 
 
 
 
 


Once you replace negative thoughts with positive ones, you'll start having positive results." - Willie Nelson
Distributed to 54,120 subscribers.

To advertise with us
click here
From the Crow's Nest

Hobson's Choice - The growing intersection between human rights and business stemming from the Momentum case

by Dr Tarryn Bannister
Momentum's initial refusal to pay out Mr Nathan Ganas' life insurance policy to his widow (due to him not disclosing his pre-existing condition of diabetes) has been largely condemned. The fact that Mr Ganas was shot and killed during a violent attack (a hijacking), which was unrelated to his health condition, caused particular outrage on social media.

Many commentators have viewed this case primarily from a private law lens, emphasising that the insurer's decision was in fact, legally sound. The emphasis has been placed on the fact that the insurer would not have provided the policy if the pre-existing condition had been disclosed. Clients have also been reminded of their responsibility to fully disclose existing health conditions. While a private law lens supports legal certainty and represents one important aspect of the case, the human rights implications of the case should not be ignored.

From a human rights perspective, Momentum's decision negatively impacted upon the socio-economic rights of a vulnerable widow. Given the context of South Africa's high levels of violent crime, poverty and socio-economic inequality, the social impact of the case should have been addressed. The backlash experienced by Momentum has further emphasised that companies can no longer completely ignore public policy or human rights when developing business practices and decisions.

The importance of ethics and the best interests of clients is something that financial advisors are familiar with. For example, under the General Code of Conduct amendments, financial advisors are now required to demonstrate that they have applied their minds to the unique needs and circumstances of their clients. Advisors are also required to prioritise the best interests of their clients over and above the need to 'make a sale'. This ethos should be carried through in all decisions.

The importance of human rights is further emphasised by South Africa's progressive Constitution, which describes South Africa as a democratic state founded on human dignity, the achievement of equality, the advancement of human rights and freedoms and non-racialism and non-sexism. The Constitution specifically provides that the rights in the Bill of Rights apply to all law and that they bind the "legislature, the executive, the judiciary and all organs of state". Section 8(2) of the Constitution further states that a provision in the Bill of Rights binds both natural and juristic persons. The Constitution's commitment to founding a society based on "human dignity, equality and human rights and freedoms", therefore extends to private relations. While the provisions of sections 8 and 39(2) of the Constitution justify transcending the public/private law divide, the courts have not been consistent in their application of these provisions and uncertainty remains as to the extent to which they apply.

While the private law aspect of Momentum's decision was sound, their failure to fully engage with the social impact of their decision was problematic. What is clear is that, advisors should not only encourage their clients to disclose their pre-existing medical conditions. Going forward, organisations should also consider their social responsibilities and how these duties factor into policy and decision making.

Article written by Dr Tarryn Bannister - Legal Researcher, Moonstone Compliance and Risk Management.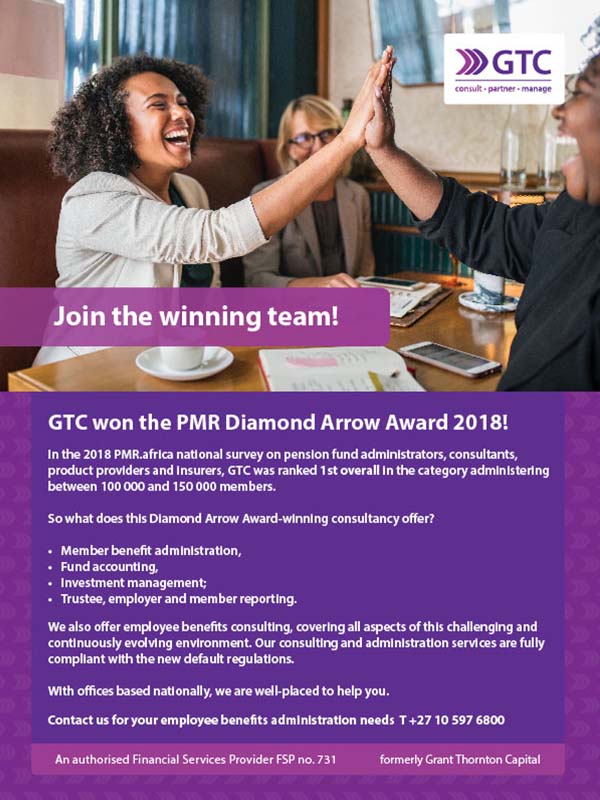 Your Practice Made Perfect

NHI Bill Update – will it reach Parliament as scheduled?
"Critics will do anything to stop NHI Bill, says Health Ministry"

"Call to stop 'substantively amended' NHI Bill"

"Party to seek legal advice on NHI rush job"

These headlines are just a few in the midst of the announcement that the National Health Insurance (NHI) Bill will be tabled in parliament next week.

The bill, contested by many, is the first piece of enabling legislation for extensive health sector reforms being planned by the government in order to realise its drive to provide universal health coverage.

Business Live recently reported on all the actions that took place since the bill was released for public comment on June 21. After submissions closed on September 2, the bill was revised by a small team led by presidential adviser Olive Shisana.

In early November their work on the bill ran into strong opposition from senior Treasury officials, who raised "concerns about a host of measures in the bill, ranging from new proposals that sharply diminished the role of medical schemes, to a lack of adequate consultation on its proposed changes, to the role of provincial health departments."

In a Cape Talk radio interview, the Money Show's Bruce Whitfield interviewed Dr Nicholas Burger, Health Consultant at Frost and Sullivan, on the possible effects of the NHI on the health system in South Africa. Burger also raised his concerns based on the leaked version of the revised NHI Bill. According to Burger it is strange that government is willing to do away with the important role that the private medical schemes could play in the implementation of the NHI. "It will force consumers to only rely on the NHI for certain services and will cause people to wait in queues for certain health care services", he remarked.

Civil society organisations also called on the cabinet to send the NHI Bill back to the department of health and require a more thorough consultation process, according to the Business Live report.

Will these calls be heeded, or are going to see yet another piece of defective legislation limping along the rugged road to recall? Editor.

Click here to read the Business Live report.

Click here to listen to the Cape Talk radio interview.

Latest update: LegalBrief Today reported that "Health Minister Aaron Motsoaledi has defended the government's approach to crafting the Bill. Motsoaledi said he rejected 'with contempt' recent media articles alleging irregularities in the manner in which the NHI Bill was being processed by the government. According to another Business Day report, he said there was nothing sinister in the Presidency's involvement in the NHI process. There had been extensive consultation between Treasury and his department, facilitated by the Presidency, he said. 'Sometimes these consultations took place through exchange of letters. There was hence nothing untoward with the letter written by the National Treasury on this matter. What is sinister, however, is the leaking of such letters to the media by some unscrupulous officials pretending that they uncovered some hidden evil lurking in governmental departmental exchanges,' he said. He did not offer an explanation for why the DG had not been included in revising the NHI Bill."

Click here to read the full Business Day report.

Behaviour change study on physical activity – Incentives do play a role
A recent study showed unique insights into how incentives drive sustained behaviour change.

According to the results of a ground-breaking new health behaviour study by RAND Europe, a leading independent research institute, financial incentives in Vitality's Shared-Value Insurance model combined with Apple Watch led to a sustained 34% increase in people's physical activity levels.

The study of more than 400 000 people found an average 34% increase in activity levels with Apple Watch compared to those without - 4.8 extra days of activity per month, which Vitality estimates translates into two extra years of life.

"This landmark study contributes to a deeper understanding of how people can be incentivized to live fitter and healthier lives," said Discovery Chief Executive and Vitality Founder, Adrian Gore. "The significance for individuals, the insurance industry and wider society is profound."

Click here to read more about the link between incentives and physical activity.

Tips for your clients (and you) - Four mistakes to avoid when in an accident
With the annual festive season around the corner and the formalities of year end functions and holiday travel that's about to start it's a good time to chat about precautionary measures with our clients.

According to a Personal Finance article the average driver in South Africa has a 15 to 20 percent chance of being involved in a car accident each year. During this time of the year, many people take long trips, which increase their possibility of being involved in collisions.

The article highlighted four things everyone should not do if they are involved in an accident during the December and January holidays. These errors may give insurers grounds to reject a claim or impose extra costs on the policyholder:
 
| | |
| --- | --- |
| 1. | Admitting guilt |
| 2. | Allowing an unauthorised provider to tow your car away |
| 3. | Driving away without getting contact details |
| 4. | Failing to report the accident to the nearest police station and medical facility |
Click here to read the article and share with your clients.

REMINDER: 2019 KI Workshops – Attend and earn 7 CPD hours
Book your seat today to ensure that you don't miss out on this opportunity - only limited seats per venue.

Venues & Dates for 2019
 
| | |
| --- | --- |
| Johannesburg | 22 January 2019 |
| Cape Town | 29 January 2019 |
| Durban | 31 January 2019 |
Capacity: Limited seats per venue for greater effectiveness. Please do not delay registering.

For more information, and to register, please click here.


Technologically Speaking



Moonstone Information Refinery
 
Machine-learning algorithm beats 20 lawyers in NDA legal analysis
LegalBrief recently shared a Techspot article that reported that while most of the jobs that get displaced by computers require little or no education, even highly-educated positions could be replaced by automation:

"A recent study by LawGeex pitted its machine-learning AI (Artificial Intelligence) against 20 human lawyers to see how it would fare analysing contract law. Each lawyer and the LawGeex AI were given five non-disclosure agreements to review for risks. The humans were given four hours to study the contracts. The lawyers took an average of 92 minutes to complete the task and achieved a mean accuracy level of 85%. LawGeex took only 26 seconds to review all five contracts and was 94% accurate.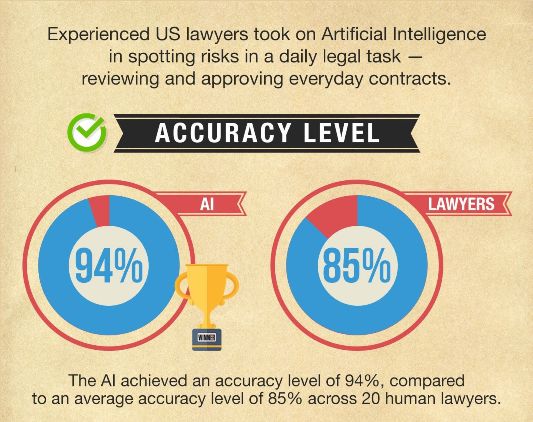 The AI tied with the highest scoring lawyer in the group in terms of accuracy. An independent panel of law professors from Stanford, Duke, and USC law schools judged the accuracy of the test. So are lawyers at risk of being replaced? Probably not, says the report, at least not for things such as arguing case law. However, some lawyers and paralegals study contracts all day, every day. While computer algorithms could replace these common positions, these displaced legal workers likely have skills that can be utilised in more challenging areas. Having a machine do the drudge work means lawyers can work more efficiently and the savings in time could be passed on to clients".

Read the full Techspot report.
Regulatory Examinations

RE: Summary of seven recent articles to assist learners
In the last few newsletter editions we have shared a series of seven articles on how best to prepare for the regulatory exams – it is important to read the chapters in chronological order:
 
1.

 

Get your mind right

2.

 

How to use the FSCA Preparation Guide

3.

Get the right preparation material

4.

Dissecting the different tasks

5.

Dissecting the different types of questions

6.

Dissecting the actual question paper

7.

Some concluding remarks
Most of the information shared in the series of articles comes from the FSCA's RE1 and RE 5 Preparation Guide. The document contains a lot more detailed information and should be your starting point before you start studying. You can also purchase the LexisNexis Legislative Handbook which contains the current applicable legislation. The qualifying criteria are cross-referenced in the Preparation Guide to the relevant sections contained in this Legislation Handbook.

Click here to download the prep guide.

Click here to download all 7 articles.

Click here to purchase the LexisNexis Legislative Handbook.

The Moonstone website, www.moonstone.co.za contains a wealth of regulatory examination information. Please feel free to browse there to your heart's content.

Our registration call centre is available weekdays during business hours (08h00 – 16h00). Contact 021 883 8000 / 888 9796 or e-mail faisexam@moonstoneinfo.co.za.
Schedules for 2018/2019

Please note: Registration cut-off is 11 working days before date of exam.
Careers Platform

In Lighter Wyn

Know your aphos from your risms
An aphorism is a statement of truth or opinion expressed in a concise and witty manner.
♦

 

I read that 4,153,237 people got married last year. Not to cause any trouble....but shouldn't that be an even number?

♦

 

I find it ironic that the colors red, white and blue stand for freedom until they are flashing behind you.

♦

When wearing a bikini, women reveal 90% of their body. Men are so polite they only look at the covered parts.

♦

Relationships are a lot like algebra. Have you ever looked at your X and wondered Y?

♦

You know that tingly little feeling you get when you love someone? That's common sense leaving your body.

♦

My therapist says I have a preoccupation with vengeance. We'll see about that!

♦

I think my neighbor is stalking me as she's been Googling my name on her computer. I saw it through my telescope last night.

♦

Money talks ... but all mine ever says is good-bye.

♦

You're not fat, you're just easier to see.

♦

If you think nobody cares whether you're alive, try missing a couple of payments.

♦

Money can't buy happiness, but it keeps the kids in touch!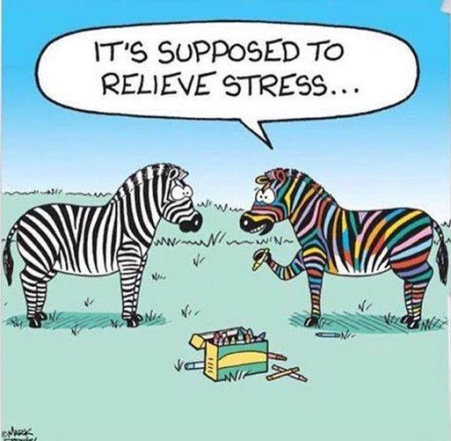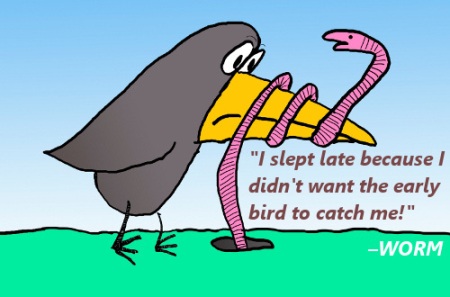 Tel: +27 21 883 8000   |   Fax: +27 21 883 8005
info@moonstoneinfo.com
www.moonstone.co.za

P.O. Box 12662, Die Boord, Stellenbosch, 7613, Republic of South Africa
Disclaimer: Services and products advertised by external product suppliers in this newsletter are paid for by the respective suppliers. Moonstone does not endorse any opinions, conclusions, data, products, services or other information contained in this e-mail which is unrelated to the official business of Moonstone and furthermore accepts no liability in respect of the unauthorised use of its e-mail facility or the sending of e-mail communications for other than strictly business purposes.

The complete disclaimer can be accessed here.
©2015 Moonstone. All rights reserved.