MARKETING DURING CRISIS – INSIGHTS FROM STAR TRIBUNE
For the past few months, we have been offering insights about marketing during a pandemic. We will continue to do that until the pandemic ebbs. But crises do not happen in a vacuum. 


In the past few months, Google and Apple announced that they were implementing new privacy protocols into their platforms. This is good news – privacy is important. However, both protocols will impact how data is collected on the Web, and therefore will impact digital marketing.  
In this edition of
Marketing During a Crisis,
we will give an overview of the changes that Apple and Google are planning to make. Then, this afternoon at 3 PM,
join us for a Webinar
to hear insights on how they will impact your marketing plans and what you should do to be ready for them.

– Paul Kasbohm, Chief Revenue Officer
APPLE ANNOUNCES NEW PRIVACY FEATURES FOR IPHONE
Apple recently announced that the October release of their new iPhone operating system will introduce new privacy features. When implemented, they are likely to reduce the amount of data marketers can use to collect and use for targeting ads.
May I please track you?

You may not realize how much data apps collect on you. By pairing your online behaviors - like what sites you visit, what videos you watch, and which apps you use - with your device ID, AdTech companies can build remarkably detailed user profiles.


With the release of their next operating system, Apple will require apps to ask permission before they can track a user's behavior. If the user does not offer permission, Apple will prevent the app from accessing the device ID, which will make it harder to build user profiles.
Since the app will have to ask permission to track you, it is likely that many users will not grant it.
This will decrease the amount of data collected for ad targeting – but not eliminate it.  Using a device ID is only one way to collect user data on iPhones. It is a good idea to proactively ask your digital advertising partner how they collect data, and if they expect the update to impact your campaign.
May I please know your location?
When an app wants to use a device's location, Apple requires it to request permission. The user is free to decline it. But some apps, like weather apps, need your location to function properly. Once you give it permission, the device can track your location until you close it. 


Apple will offer users two new options. The first is to allow the app to learn your location just once. After it uses your location to say, download a forecast, it no longer has access to your location.


The second is to allow the app to have access to an approximate location, a 10 mile radius, rather than the precise coordinates. Since users will have to activate this in their settings, and since many apps require precise targeting, it is less likely that this feature will be adopted by the majority of users.

GOOGLE IS ELIMINATING THIRD PARTY COOKIES BY 2022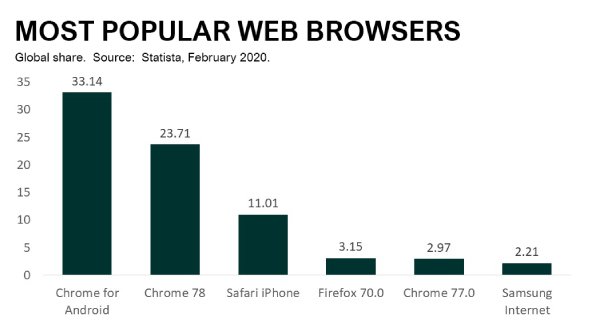 In March, Google reaffirmed their intention to block sites from planting third-party cookies through their Chrome browser by 2022. Apple's Safari and Mozilla's Firefox already block third-party cookies. When Google implements this, the top 3 Web browsers will block them. It will have a major impact on digital ad targeting.
What is a third-party cookie?
When you visit a webpage, your browser often downloads a text file called a "cookie." It allows the site that plants it to identify you as a user and collect data on your behavior. Third-party cookies are planted from a domain, or web address, that is different than the site you are visiting. 
How will that impact digital advertising?

Because third-party cookies can track users as they visit many different sites, they can collect and store a tremendous amount of data. This is one way that digital advertising is targeted – an ad server reads the data in a cookie and decides if the user meets a campaign's targeting criteria. If the user does, it delivers the ad.


Once third-party cookies are eliminated, it will be more difficult to identify users and collect data on them as they travel to different web sites. This will make it more difficult to target digital advertising.
Is this the end of targeted digital advertising?
Fear not, fellow marketers. This is not the end of targeted digital adverting. Web sites will still be able to use first-party cookies, which means that large content sites will still be able to use their own data to target advertising.


You can bet that the industry will develop new ways identify audience and deliver targeted ads to them. For their part, Google has announced that they are developing a "privacy sandbox," which will allow sites to track and store a certain amount of data. Other companies are developing new ways to track users, with technologies like "device fingerprinting."


And don't forget about contextual targeting. You can tell a lot about a user's interests by what they choose to read, so targeting your advertising to specific types of content is still a solid strategy.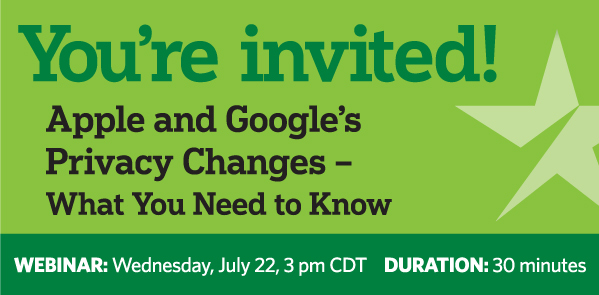 On Wednesday, July 22, at 3PM, join us for a 30-minute webinar to hear from digital experts about the implications of upcoming privacy changes by Apple and Google. Star Tribune partners Simpli.fi and Tealium will discuss what impact they might have on your marketing plans and offer key actions you should take today to ensure you are ready. 


Simpli.fi is the leader in localized programmatic advertising and Tealium provides leading data management solutions that connects customer data – spanning web, mobile, offline, and IoT devices – so brands can connect with their customers.

STAR TRIBUNE DIGITAL SERVICES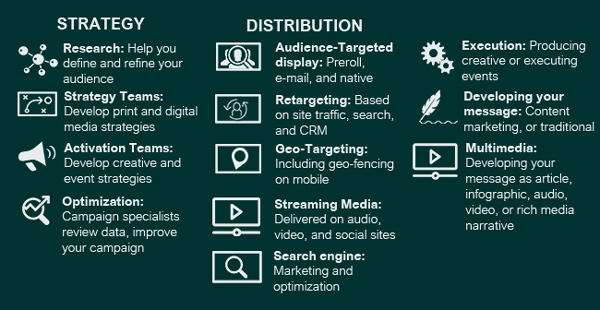 When you run the number one local Web site in the Twin Cities, you learn a thing or two about digital. Let us put our experience to work for you. Our digital team has the expertise and tools to help develop and execute a digital campaign for your business. And, since every member of our team lives and works in Minnesota, we are uniquely able to help tailor your campaign to this market.

With the upper Midwest's largest newsroom, we have more than 200+ journalists gathering the facts, telling the stories and reporting what's important to you. All day. Every day. Support local journalism, subscribe today.
"On average, startribune.com  receives over 10 million unique users per month. They visit the site 4.5 times per month, and view at least 2 pages. This volume of visitors, the frequency of their visits, and the depth of their engagement means we are able to collect voluminous amounts of primary data."
"Thank you for providing a credible, independent voice in journalism. I have been living internationally for many years and returned to the Twin Cities full-time during the COVID lockdown. While home, I began subscribing to the paper. I am glad I did. Your thoughtful coverage has given me renewed hope in the power of evidence-based journalism."

– Gayle
In Case You Missed The Previous Emails