MARKETING DURING CRISIS – INSIGHTS FROM STAR TRIBUNE
"A new normal." As I talk to business leaders across Minnesota, that's the feeling I get. Businesses are starting to adjust. And as we get a better feel for how we should be marketing in this time of crisis, we can begin to plan for a time when the crisis has passed.
We interact with a lot of different businesses here at the Star Tribune and are proud to support you throughout the year. We're all in this together – and we'd like to continue to share our learnings with you.
– Paul Kasbohm, Chief Revenue Officer
TELL OUR COMMUNITY IF YOUR BUSINESS IS OPEN OR CLOSED
Let us know your new normal. Whether your hours are modified or your event has transitioned into a virtual gathering we'd like to list it on our
"What's Open, Closed or Cancelled"
page.
Submit it here
. Your listing and information will be added once approved by News.
On Saturday, April 25, Star Tribune will publish Inspired Heroes in print and online. It will pay tribute to the Minnesotans who work in healthcare – to the Minnesotans who have been true heroes during this crisis. Find out more here.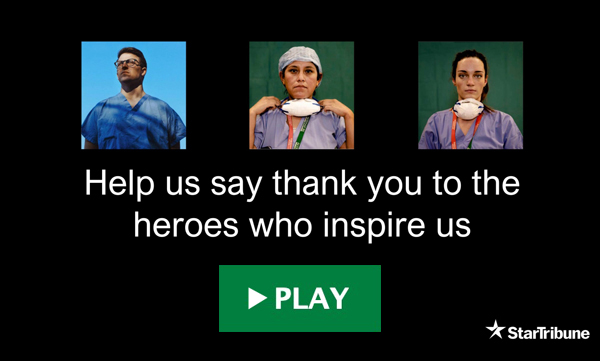 WEBINAR:
NAVIGATING THE EVOLVING
LOCAL MARKETING LANDSCAPE
Thursday, April 9 @ 3:00 PM Central
At Star Tribune, we interact with a lot of different businesses. Join us for this informative webinar, and we'll pass along some of what we've learned. During this 30–minute webinar you'll hear insights, ideas and opportunities for navigating this evolving marketing landscape.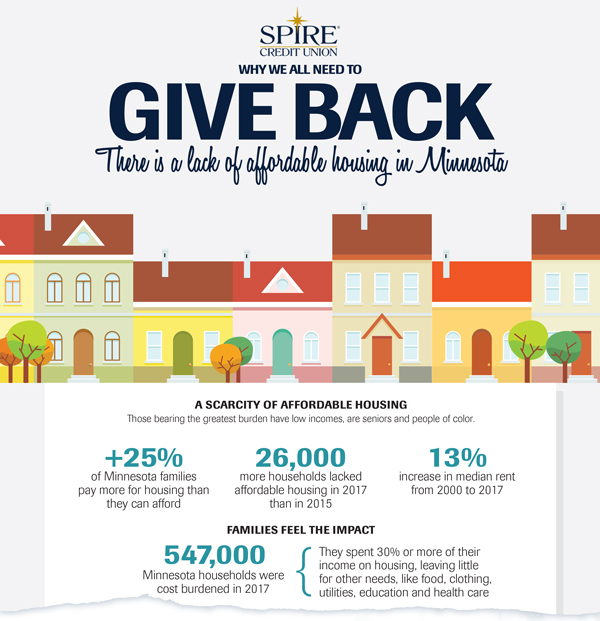 SHOULD I MARKET DURING THE COVID-19 CRISIS
As we noted in our first newsletter, history suggests that – while it is important to advertise in normal times – it is critical to advertise in times of crisis. That is especially true right now. While the crisis may put a temporary drag on consumer and business spending, keeping your brand top-of-mind makes it more likely that you will capture their business when the crisis ebbs.
"We feel it is important to let people know we are here for them during these unprecedented times," says Lisa Lehman, Vice President of Marketing and Business Development at SPIRE Credit Union. "Utilizing different media, especially newspaper and digital communications, is a great way to spread our message. We feel staying active with our marketing now will put us ahead of the game when it comes to serving our customers when things get back to normal."
One campaign they are running is Why We All Need to Give Back, which promotes that SPIRE donates a percentage of each purchase made with their Visa card to charities. It's a content marketing campaign that highlights the importance of the initiatives they support.
CONTENT MARKETING
One way to stay top-of-mind with customers is to engage them with content marketing. As they're spending so much more time at home, consumers are looking to find content that will occupy time. It's a particularly strong approach if you can share some expertise relevant to what they're experiencing.
SUPPORT THE CAUSE
Consumers want to see signs of hope. If your company can contribute toward fighting the Pandemic, share what you're doing.
100+ businesses from multiple categories like restaurants, grocery, finance, solar, home services, and furniture and more have added ad campaigns with Star Tribune in the last 2 weeks.
I can't thank our advertisers enough for their partnership during this crisis. Our advertiser partners fund the quality journalism that so many depend on, now more than ever.
– Paul Kasbohm, Chief Revenue Officer
I just want to say thank you to everyone at the Star Tribune for doing such a tremendous job during this difficult time. I can't tell you what it means to receive the paper every morning. It's a sign of normalcy and at the same time a source of credible information and stories that help and inspire people when we need it most. Please know that so many of us value the paper personally and also as an essential community asset.
Thanks again and take good care...
– Cynthia, St. Paul

SPECIAL RATES FOR A CHALLENGING TIME
Research shows that it is important to continue advertising during a crisis. But we also know that, during a crisis, budgets can become strained. To help you stay visible, we're offering special rates. Please talk to your Account Executive for details.
In Case You Missed The Previous Emails