MARKETING DURING CRISIS – INSIGHTS FROM STAR TRIBUNE
"A New Normal." It is an overused phrase. But it is overused for a reason. When we reopen after the stay-at-home order, it will be a different business environment. As business leaders, we need to make sure we are prepared for that.

At Star Tribune, we interact with a lot of different businesses. We are all in this together – so thought I might pass along insights and ideas we have about reopening as the stay-at-home order is adjusted in coming weeks.


         — Paul Kasbohm, Chief Revenue Officer
CONSUMERS WILL
BEHAVE DIFFERENTLY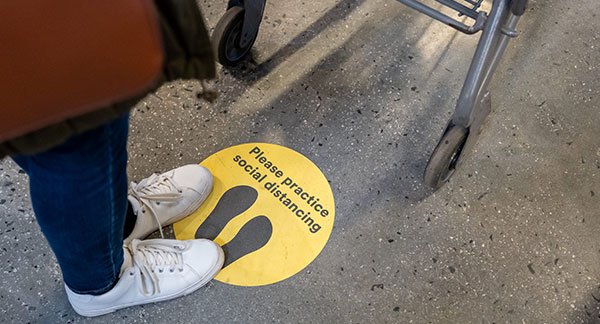 A crisis of this magnitude is going to have an impact on buyer behavior. To assess that impact, we surveyed our reader panel about how they thought their purchasing behaviors might change in the first 90 days whenever the stay-at-home order is lifted.

One key observation: consumers will gradually return to visiting retailers – but will expect safety precautions to have been taken. 

- 88% of readers say they will need to know what safety precautions a retailer has taken before visiting their locations

- 53% said they would visit retailers as often or more frequently

- 43% said they will be more likely to shop online
WHAT CONSUMERS WILL
WANT TO HEAR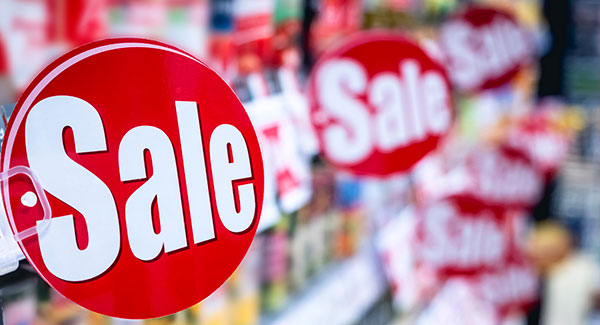 After the stay-at-home order is lifted, consumers will want to hear different advertising messages. One key observation: They will be more open to hearing about special offers - 87% of readers said they will find special offers and deals valuable.
WEBINAR: REOPENING
YOUR BUSINESS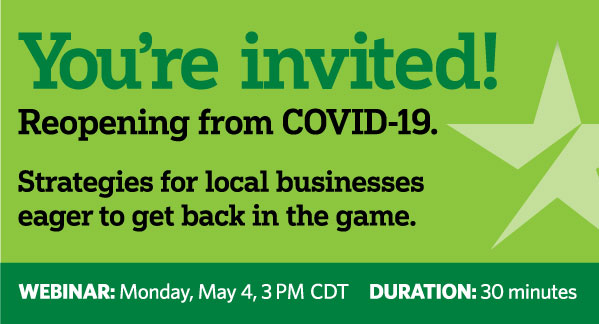 On Monday, May 4,
join us at 3 PM for a webinar
about opening for business after the stay-at-home order. We will also review the full results of our reader panel survey.
We will be joined by Rod Johansen, President and CEO of HOM Furniture, and Kenny Larson, President and CEO of Slumberland Furniture. They will share what they have learned as they have operated during the pandemic – and offer insights that other businesses might use as they plan to reopen.
MAKE SURE YOU'RE STAFFED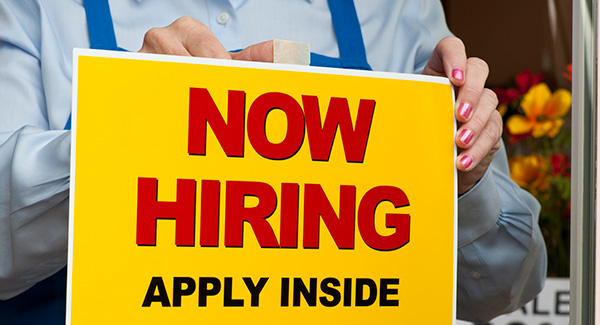 It is a good time to make sure that your business is appropriately staffed to reopen. How many employees will your business need? If you have furloughed employees, will everyone be returning?
If you need additional staff, now is a good time to hire. There is a large hiring pool - and potential candidates are primed to respond. We recently ran a successful email recruitment campaign for Cassia, a senior living residence.
"We had a 23% open rate, which is phenomenal, and we could not be more pleased with the candidates," says Sarah Shore, Director of Recruitment.
Be sure to talk with your Star Tribune Representative about your hiring needs or email
jobs.online@startribune.com
.
STAR TRIBUNE'S TRIBUTE TO HIGH SCHOOL GRADUATES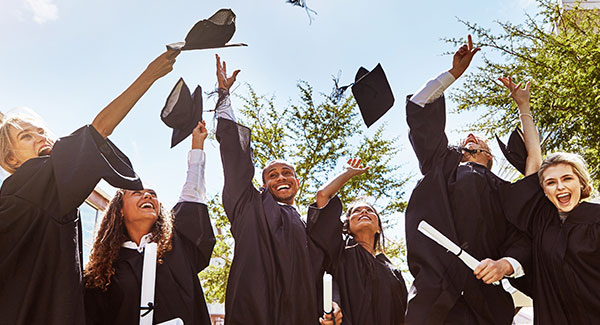 Graduating high school is a big deal. It is the culmination of four years of hard work and a time to celebrate with family and friends. It is a time to look forward to what is next.

This year, 60,000 Minnesota high school seniors will not get to experience their graduation. Their sacrifice will keep fellow Minnesotans safe.

Join us as we pay tribute to the class of 2020 with a special section.
- Staying informed: Daily traffic to StarTribune.com
is up 47% during the pandemic

(Compares average daily page views from March 1 – 14 to March 15 – 26.)
"I believe our country's framers would be proud of your commitment to publishing at this time of crisis."

    - Hoggin1977
In Case You Missed The Previous Emails