MARKETING DURING CRISIS – INSIGHTS FROM STAR TRIBUNE
"You're hired." Two words that capture one of the best moments in corporate life. For the person being hired, it is a moment of accomplishment and optimism – the landing of a job, the start of a new beginning. For the company, it is a sign of vitality – of commitment to growth.

But like many companies, hiring new employees is something we had to slow for a time as we assessed how the pandemic would impact our organization.
That is why I am so excited that the Star Tribune is hiring again. It is one of many signs that we can and will get through this. Of course, hiring looks a little different these days. To help businesses navigate hiring in a COVID-19 world, we recently hosted a webinar with industry experts to discuss recruiting, hiring and work culture.

– Paul Kasbohm, Chief Revenue Officer

MEET OUR EXPERTS
Michelle Mueller
Senior Vice President Human Resources
Star Tribune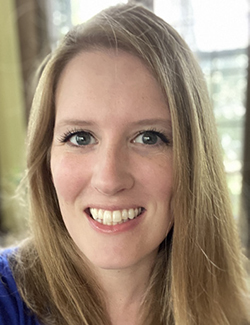 Michelle Ladyzhynsky
Sales Director
Star Tribune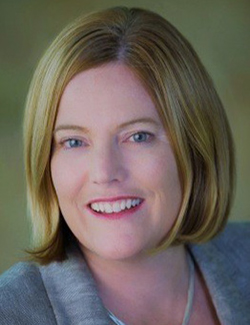 Lisa Sordilla
Vice President
Human Resources
Energage
WORKLIFE IN 2020: A NEW NORMAL
The simultaneous onset of the COVID-19 pandemic, economic downturn and social unrest have made an unprecedented impact on the workplace, radically changing the day-to-day life of current and future employees. The fallout includes employees working from home, the digital shift of company culture, and a focus on diversity and inclusion in the workplace.
Working from home has mixed personal lives and work lives. For many employees, their new officemates are toddlers, teenagers, and spouses.


Office distractions that used to be office drive-bys or chatty coworkers have been replaced by changing diapers and teaching class. Because of this, it is important for employers to be flexible in terms of where and when employees work. They need to let staff adapt their hours to their new circumstances.


As we move into the future, working completely remote may become the norm. This could expand hiring pools – allowing employers to recruit talent located outside of their state. It also applies to recruitment and onboarding – doing it virtually will be increasingly common.
CHANGING PRIORITIES FOR EMPLOYEES
Candidates have different priorities than they might have had before the pandemic and recent social unrest, and employers need to be able to answer to that.
"There's going to be candidates asking the hard questions. They may care less about what snacks you have," says Lisa Sordilla, Vice President of Human Resources at Energage. "They really want to know what you have done in response to social injustices. What are your holidays? What policies have you changed?"
Employers should also be prepared to answer questions about remote work policies, remote work and sick time.
INCLUSION IN ALL ASPECTS OF HIRING
Employers are increasingly focused on diversity. Like many companies, the Star Tribune has made policy changes to require candidate slates to include a variety of racial backgrounds and gender identities. 
Finding diverse candidates can be hard if you are always recruiting talent from the same pool. To reach a broader range of potential applicants, the Star Tribune has partnered with third-party recruiting organizations including People of Color Careers, which supports candidates of color, and Proud to Work, which supports LGBTQ candidates. 
But as the Star Tribune's Senior Vice President of Human Resources Michelle Mueller points out, diversity in hiring comes from the top down. Hiring panels should also reflect this goal by seating a diverse set of interviewers on them.
RELEVANT BEST PRACTICES TO KEEP IN MIND
Sticking to best practices through unprecedented change will help your business to emerge strong.

This starts with preparation – our lives changed rapidly, and they continue to change each day. Prepare your company for times of rapid change. 


Make it a point to frequently reach out to your team, as some employees may be personally affected by the major changes. Lisa Sordilla said, "the need for people to feel seen and heard has never been stronger." Plus, candidates, current employees and customers will remember how you responded.


Tell your story with authenticity to bring in candidates that align with your mission and values. Focus on your strengths, the progress you are making and highlight what you are doing differently than competitors. Addressing any weaknesses you may have and showing your progress would also be good to include.

Lastly, celebrate quick wins. This will motivate and encourage employees while promoting positivity in company culture and virtual work environment.
Broaden your hiring pool: Finding quality candidates, especially those that reflect the diversity of the community you serve, can be challenging. Third-party recruiting organizations can help. 
Be proactive: Prospective employees want to hear about how your policies reflect your values of diversity and inclusion. Make sure you are ready for their questions. 
Implement inclusivity:  To attract a varied pool of candidates, review job descriptions to make sure they are inclusive. Include inclusive training to bring awareness to any unconscious biases and create inclusive talent development programs.
Promote diversity: Diversify your hiring panels to show candidates your commitment to diversity and have more representation of People of Color in leadership positions and on boards.
HOW STAR TRIBUNE CAN HELP WITH YOUR RECRUITING NEEDS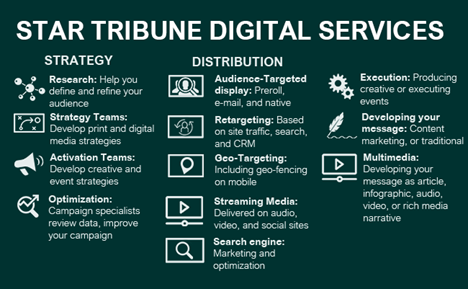 Hiring can be overwhelming, especially with so many factors to balance. If you are looking for a specific type of candidate, the Star Tribune has tools that can help make your search easier. 
The Advantage Audience Platform can help identify candidates from a variety of backgrounds and education levels tailored to your needs. The system can target potential candidates through emails, native links, display ads and more. 
"Targeting gives you a better ROI. Because you're getting your story and your brand in front of somebody that you want to drive an action or behavior from," said Star Tribune Sales Director Michelle Ladyzhynsky.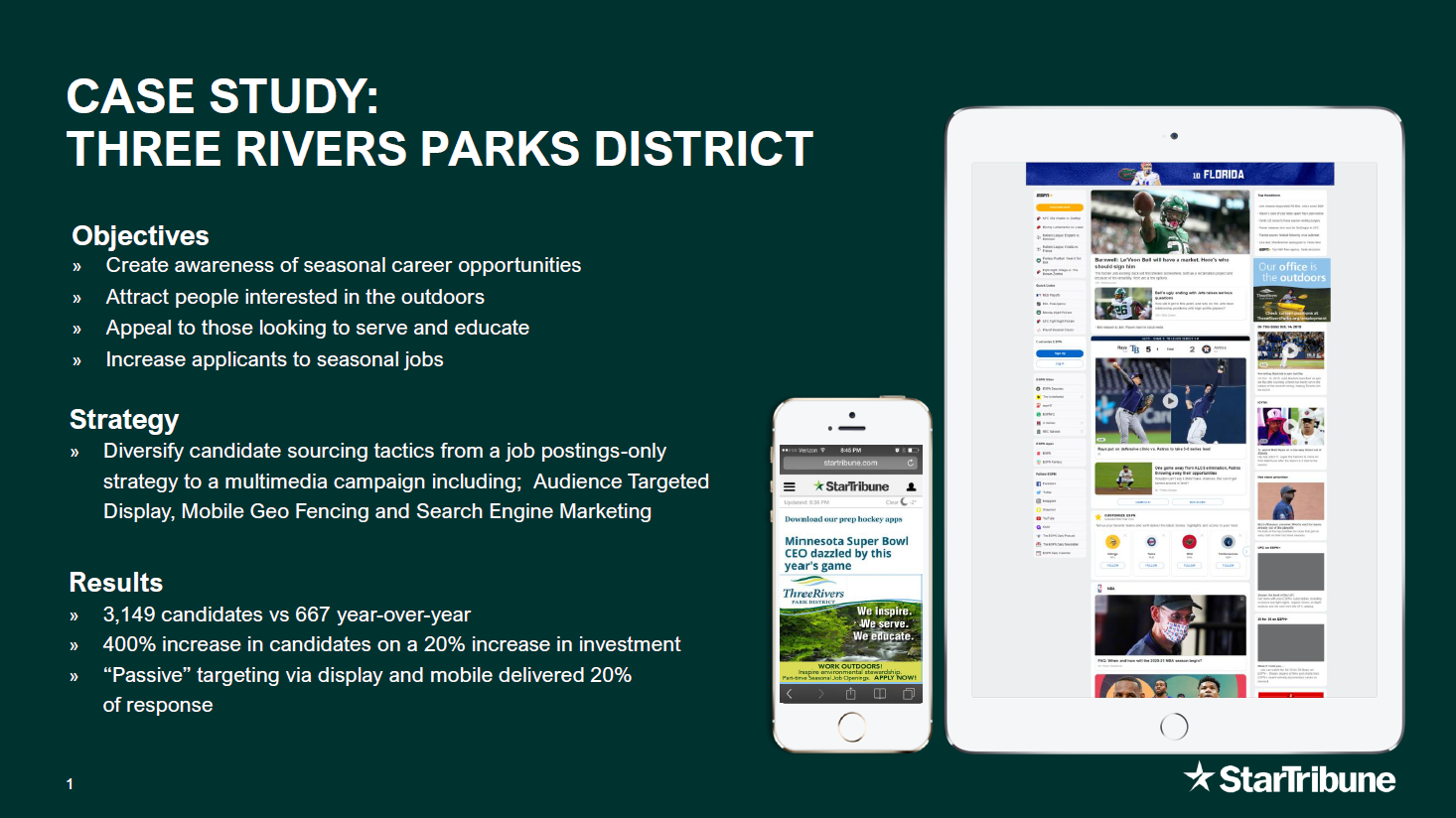 "(Star Tribune is) at the forefront of targeted digital marketing programs that are making a significant impact on our candidate traffic. We recently adopted several of their digital targeting programs and saw close to a 400% increase in candidates coming to our career site. Needless to say, we've been very happy with this result."


– Talent Manager, Three Rivers Park District
SPECIAL OFFER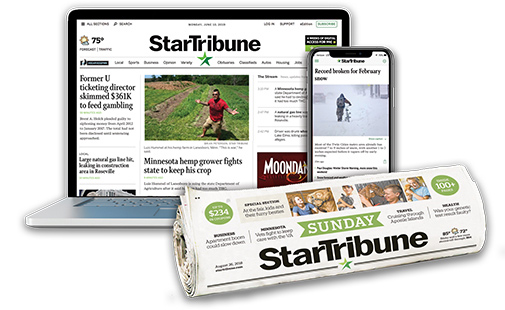 With the upper Midwest's largest newsroom, we have more than 200+ journalists gathering the facts, telling the stories and reporting what's important to you. All day. Every day. Support local journalism, subscribe today.
Since April 1st, Star Tribune has hired 50 new employees. While the majority are in support of our Heritage printing facility, we have successfully brought 12 employees onboard who at this time, will primarily be working remotely.
I was inspired by Inspired before the pandemic struck. And now it feels like pure, unadulterated oxygen for my gasping, stressed-out, anxiety-ridden self. Thank you.


–  Tracy
In Case You Missed The Previous Emails