If there are problems with how this message is displayed, click here to view it in a browser.

Investment Indicators - 10 December 2018

Please note that Moonstone's offices will close on Friday, 14 December 2018 at 13:00 and re-open on Monday, 7 January 2019. The next Moonstone Investment Indicators will be published on 7 January 2019.
Read Investment Indicators for CPD purposes
Click here to register.
 
 
 
 
 
Don't tell me how hard you work. Tell me how much you get done
- James Ling
Distributed to 55334 subscribers.

To advertise with us
click here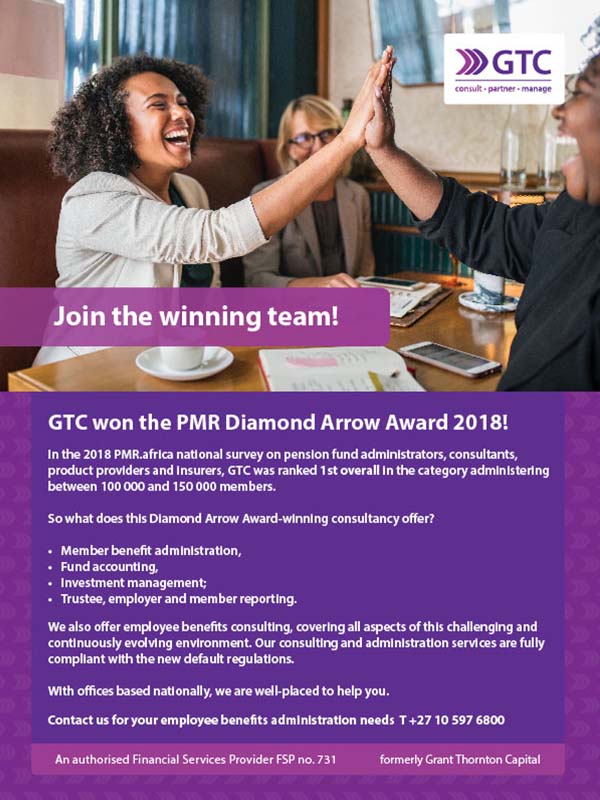 Rates Review

 1. Secured Investment Rates
Please note that (G) indicates a Guaranteed and (L) a Linked product. In order to understand the difference between guaranteed and linked rates, kindly click here for an explanation.
| | | | |
| --- | --- | --- | --- |
| | | | |
| |   |   |   |
|   | Company | This Week | Last Week |
| 1 | 1Life (L) | 7.210% | 7.100% |
| 2 | Absa (L) | 7.181% | 7.064% |
| 3 | Clientéle Life (L) | 6.950% | 6.900% |
| |   |   |   |
| |   |   |   |
| |   |   |   |
|   | Company | This Week | Last Week |
| 1 | 1Life (L) | 7.260% | 7.150% |
| 2 | Assupol (G) | 7.220% | 7.160% |
| 3 | Absa (L) | 7.181% | 7.064% |
| |   |   |   |
 2. Money Market Funds
Please bear in mind that our figures, though based on the actual quotations that you also use, are for information purposes only, and can never replace the official quotation from the product house. In terms of the guarantees, you are requested to clarify the exact extent of such guarantees with the product house prior to advising clients.
From the Crow's Nest

Section 12J companies – An investment tax incentive that is working for SA
In the December issue of MoneyMarketing, Jonti Osher and Dino Zuccollo, Section 12 fund managers of Westbrooke Alternative Asset Management give an overview of the current Section 12J market.

Section 12J was introduced by the South African Revenue Services under Section 12J of the Income Tax Act in 2009 as an investment tax incentive. The intention was to boost the South African economy by encouraging investment into a range of private companies that meet defined criteria.

The incentive gives investors the ability to write off 100% of their investment against their taxable income in the year they invest. Therefore, investors can benefit from up to 45% immediate tax relief. This reduces the cost of the investment, which provides downside protection and enhances overall returns.

There are more than 100 registered Section 12J companies in South Africa and it is estimated that the market has raised more than R3.6bn in investments. S12J was instituted in 2009 with a 12-year sunset clause for 2021. We are technically at the six-year midpoint – the right time to question whether S12J is a success.
 
The truth is that S12J had a much delayed start. It took from 2009 to 2015 for the tax legislation to be amended to be more attractive to investors. For this reason, we will only have seven years of data to assess whether 12J has met its objectives.

S12J industry body

Westbrooke Alternative Asset Management – which looks after half of the capital invested in S12J funds today – is spearheading the formation of an industry body to assist in proving the viability of extending the incentive past June 2021. While the industry has been discussing how much has been raised, we plan to generate the type of relevant information that National Treasury can use to assist in extending the legislation post the sunset clause.

We will investigate the number of investments, the number and types of those investments, how many jobs have been created and sustained, how much of S12J capital has been deployed, and which sectors of the economy and geographic areas are benefiting. We want to know about successes as well as areas that can be improved for the benefit of the industry. We are also keen to hear about economic activity around S12J.

For instance, Westbrooke has been able to pioneer a new type of non-traditional equity capital for businesses that rent movable assets through Aria Growth Partners, a Section 12J fund. If a business can rent its movable assets, Aria Growth Partners can provide capital and assist in the growth of the business.

A practical example of how it works: Mobile Macs provides delivery motorbikes to the fast food franchise industry. Rather than owning, insuring and servicing the bikes themselves, it makes more sense for franchise owners to rent these from Mobile Macs. While demand for their rental solution was growing, additional funds were needed to enable the business to scale. With the injection of readily available capital from Westbrooke Aria, Mobile Macs increased its fleet from 800 to 1 500 bikes. In the 18 months since Westbrooke's involvement in Mobile Macs, the company's growth has resulted in a nearly 50% increase in direct employment. At the same time, 400 new jobs have been created for bike riders.

The verdict

Since it was introduced, S12J has had positive spinoffs for South Africa. Westbrooke Alternative Asset Management has R1.7bn in assets under management from over 600 investors. The funds have made more than 20 investments with over R700m capital deployed to date. These investments have created more than 1 200 jobs.
Your Practice Made Perfect

Draft conduct standard – Prescribed conditions for smooth bonus products
The Financial Sector Conduct Authority published for comment draft Conduct Standards on the conditions for smooth bonus policies for inclusion in a default investment portfolio.

LegalBrief reports:

According to an accompanying statement, the purpose of the proposed new standard is to provide 'additional protection' to the members of a pension fund 'defaulted into a smooth bonus policy'. It should be read in conjunction with Pension Funds Act regulations 30 and 40, which were amended last year. Pension funds are exempt from the amendments until 1 March 2019, when the standard is expected to come into effect. Against that backdrop, it prescribes 'the extent of smoothing', 'triggers' and asset allocations as conditions to be considered by a fund when assessing the suitability of a smooth bonus policy for the purpose described. Input should be submitted using the template provided.

Asset TV Masterclass – Understanding & unpacking retirement benefit counselling
In one of AssetTVs latest videos a panel of experts discuss the risks, costs and charges of the investment portfolio annuity strategies and when you would need to implement retirement benefit counselling.

The discussion panel includes:
 
| | |
| --- | --- |
| ● | Vickie Lange, Head of Best Practice, Alexander Forbes Financial Services |
| ● | Katherine Barker, Head Funds at Work, Momentum |
| ● | Barend le Grange, Head of Individual Member Support, Sanlam Employee Benefits |
| ● | Layla Savahl, Principal Officer, Cape Municipal Pension Fund |
The discussion is hosted by Asim Gani, MD Independent Consultants & Actuaries.

In the discussion they identify examples of communication that have been envisaged with the introduction of retirement benefit counselling.

Click here to view the discussion.

Moonstone's Class of Business training content – When can I claim CPD hours?
Question: Can I use Moonstone's Class of Business ( CoB) training to gain CPD hours for regulatory (FSCA) purposes as well?

Yes, the Moonstone Business School of Excellence (MBSE) has adapted the CoB content for CPD purposes as well. You can now add these modules to your training schedule if you wish to obtain CPD hours in terms of the fit-and-proper requirements.

Therefore if you are exempt from CoB training for competence requirements i.e. FSPs, KIs and Reps, authorised prior to 1 April 2018, you can do these training modules as a refresher and gain CPD hours.

It is important to note that if you are doing CoB training as part of your competence requirements, for instance where you are adding a new product, you cannot claim CPD hours as well.

Click here for more information about MBSE's COB and CPD offerings.

Looking for a worthy cause – Consider the Anna Foundation
There can be little argument that education should be one of the major priorities of our beautiful country, yet it remains a major challenge, and is likely to continue for generations.

This is even more so in the rural areas, where it has become clear that the need for greater support to isolated and underprivileged schools in South Africa is crucial, and state involvement not always readily available.

Now you can contribute to a cause where you can be sure that you donation will make a positive difference.

Challenges faced by many schools include overcrowded classrooms, limited educational resources, lack of library facilities, language constraints, isolated geographical locations and poor transport availability.
 
The Anna Foundation was created to provide support to these rural children and to provide them with a stimulating and uplifting environment.

Anna Brom started by volunteering as a remedial teacher on a disadvantaged farm school and township school in Mpumalanga, providing support classes in English and Maths to learners from Ipani Primary school. The school had no library facility so Anna started a 'library-in-a-box' system, providing children with their first ever taste of reading their own book. There were also no sports facilities at the school so Anna started a running group. These reading and running activities were then combined and became the start of the Anna Foundation 3 R's – 'Reading/Running/Right-ing' programme. In order for children to become part of the running club, they had to read 2 books per week. The 3rd R: Right-ing was introduced to address the importance of positive self-esteem and self-worth, and help teach children different life skills.

The 3 R's programme is currently being implemented on farms and in rural schools throughout the Western Cape. Local women from these rural communities are trained in the 3 R's Programme and they become responsible for implementing the programme on a daily basis. The Anna Foundation has been a registered non-profit organisation since 2005 and working on farms in the Western Cape since 2007.

To find out more, and make a contribution, click here.
Regulatory Examinations

FAIS Notice 86 impact on regulatory exams – New supervision requirements will affect RE questions
The latest FSCA FAIS Notice that comes into effect on 1 February 2019 will result in changes to the qualifying criteria and legislation and therefore also on questions related to this in the RE question data bank from this date.

Candidates need to take careful note of the following:

Candidate 1:

"I am writing my RE1 or RE5 exam on or before 31 January 2019".

The Preparation Guide, Version 14 (Released on 1 December 2018) is valid for examinations written up to 31 January 2019.

Candidate 2:

"I am writing my RE1 or RE5 exam on or after 1 February 2019".

The RE 1 and RE 5 Preparation Guide (inclusive of FSCA FAIS NOTICE 86 of 2018) is applicable for Examinations written as from 1 February 2019 onwards as it includes the revised supervision requirements.

If you are in the process of studying, and wish to write before 1 February 2019, you need to book urgently. We expect a sell-out for January 2019.

Preparation Guidance

In the last newsletter we also shared a series of seven articles on how best to prepare for the regulatory exams. This will further guide you through your exam preparation process.

Click here to download all 7 articles.

Click here to download The Preparation Guide, Version 14 (Released on 1 December 2018) if you are writing before 1 February 2019.

Click here to download RE 1 and RE 5 Preparation Guide (inclusive of FSCA FAIS NOTICE 86 of 2018 if you are writing after 1 February 2019.

Our registration call centre is available weekdays during business hours (08h00 – 16h00). Contact 021 883 8000 / 888 9796 or e-mail faisexam@moonstoneinfo.co.za.

Please note that our offices will be closed from 13.00 on 14 December 2018 and reopen on 7 January 2019..
Schedule for 2019

Please note: Registration cut-off is 11 working days before date of exam.
Careers Platform

In Lighter Wyn

What's in your Christmas stock
ing?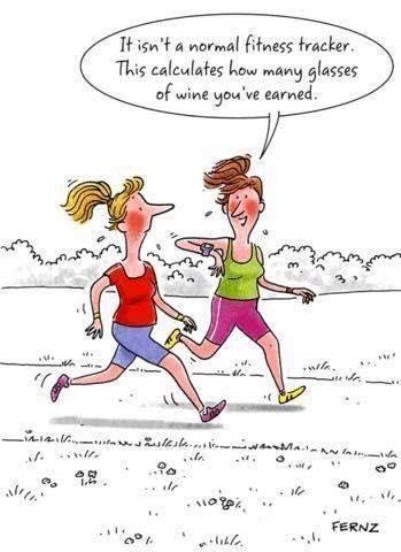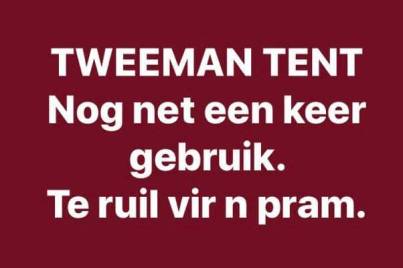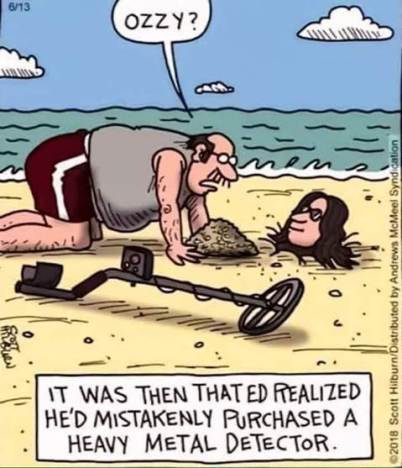 Tel: +27 21 883 8000   |   Fax: +27 21 883 8005
info@moonstoneinfo.com
www.moonstone.co.za

P.O. Box 12662, Die Boord, Stellenbosch, 7613, Republic of South Africa
Disclaimer: Services and products advertised by external product suppliers in this newsletter are paid for by the respective suppliers. Moonstone does not endorse any opinions, conclusions, data, products, services or other information contained in this e-mail which is unrelated to the official business of Moonstone and furthermore accepts no liability in respect of the unauthorised use of its e-mail facility or the sending of e-mail communications for other than strictly business purposes.

The complete disclaimer can be accessed here.
©2015 Moonstone. All rights reserved.