Flag Day – June 14th

Flag Day is Sunday, June 14! This annual holiday celebrates the history and symbolism of the American flag. Here are a few fun facts about our beloved Stars and Stripes!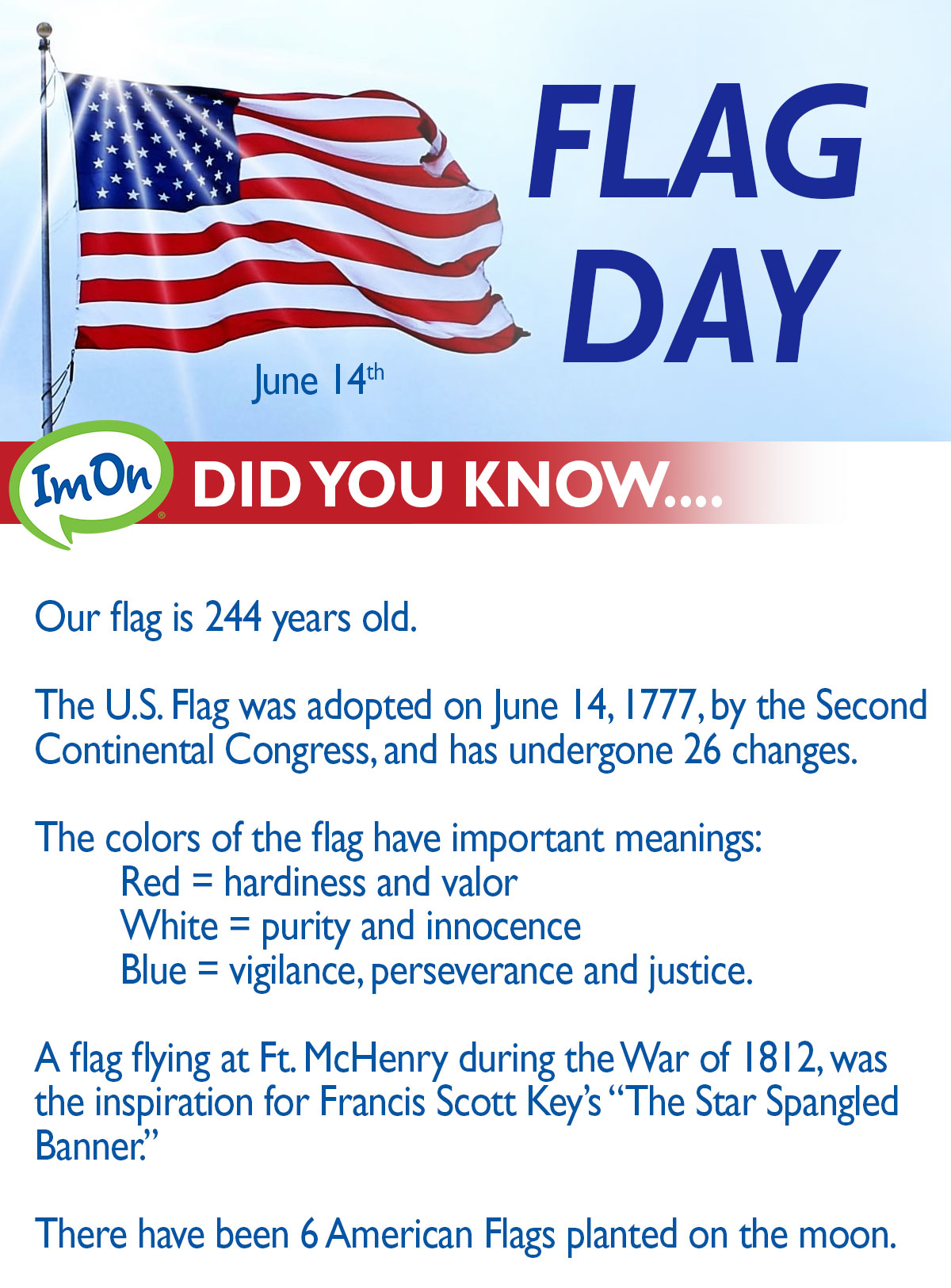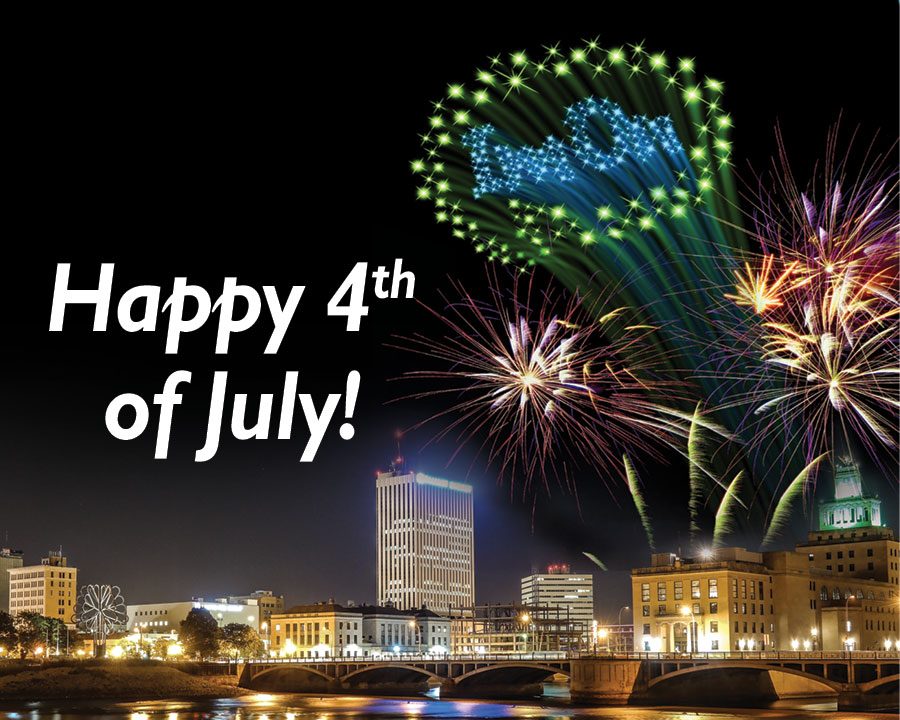 ImOn's July 4th Holiday Hours

On the 4th of July, we celebrate more than the signing of the Declaration of Independence in 1776. It's a time to gather and recognize our country's blessings. ImOn wishes you a wonderful and safe holiday weekend with family and friends. In observance of Independence Day, all ImOn offices will be closed from Saturday, July 3rd through Monday, July 5th. As always 24/7 emergency service will still be available by calling 319-298-6484.

Refer Friends, Get DOUBLE the Reward!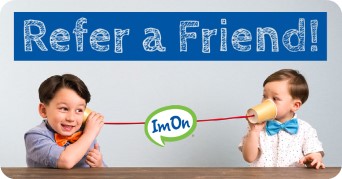 The best things are worth sharing — that's why if you refer a friend or family member to ImOn during the month of June, and they sign up for ImOn service, you will receive a $100 bill credit. That's right, we are DOUBLING the normal referral bonus for the month of June!

You can save money on your bill and your friends get a better Internet experience. It's a win-win. The more you refer, the more you could save. For full details and to start referring today, visit www.MyImOn.com/Referral.

ImOn Tech Tip

The next time you have multiple programs open on your computer, try this keyboard shortcut to easily switch between them.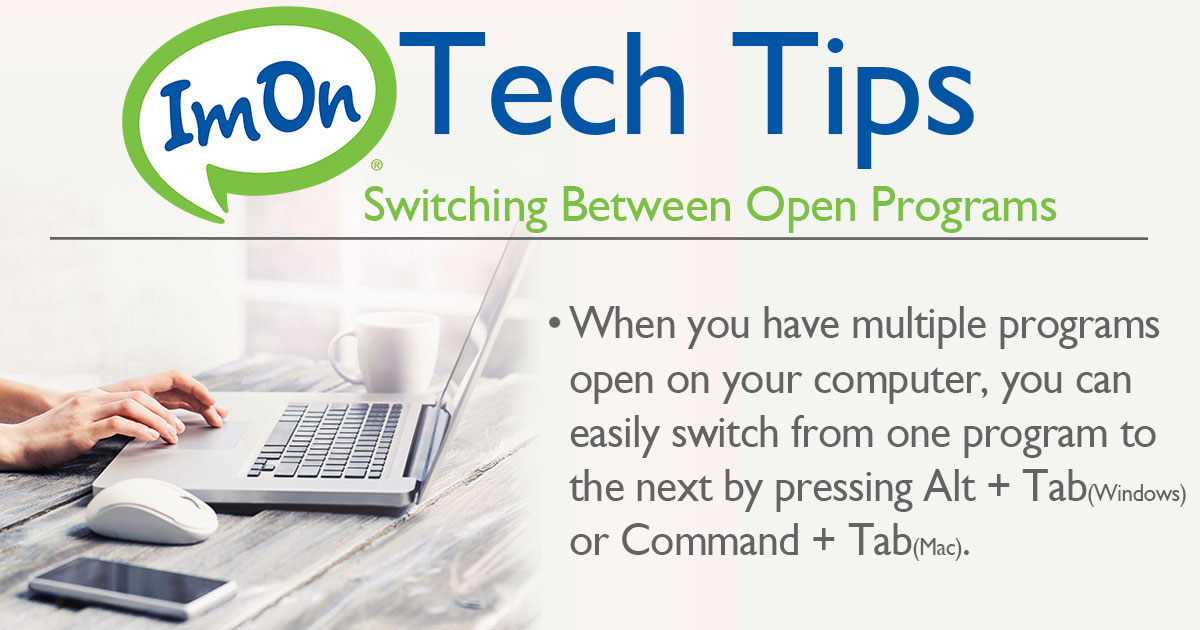 Ideas for Family Fun This Summer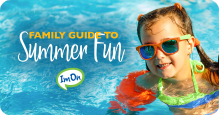 It's about that time of year again; school lunches and homework-filled evenings will soon be replaced with pools, campfires, and late summer nights. While most kids are excited for their summer break away from school, the excitement often fades and soon you will hear those all-too-common words "I'm Bored." So we wanted to share a few fun ideas from the ImOn Insider Blog to help you keep your kids entertained, and learning, all summer long.

Limit Screen Time This Summer with ImOn's WholeHome Wi-Fi

With many parents heading back to the office for work, it can leave some children home unsupervised over the summer months. Which means they can have unlimited use of the Internet, video games, and social media. While these things can help your kids stay connected with their friends when away from school, excessive screen time, inappropriate online content, and social media addictions are a worry for most parents.

But parents don't have to worry anymore. With ImOn's WholeHome Wi-Fi, parents can manage their children's online activities to help ensure healthy amounts of screen time and safe Internet browsing all day long. You can set parental controls on what websites your kids can visit, set limits on the amount of time they can use the Internet, and shut the Internet access off during bedtime. Plus, ImOn's WholeHome Wi-Fi boosts your Wi-Fi signal ensuring great coverage throughout your entire home. To learn more about ImOn's WholeHome Wi-Fi, visit www.ImOn.net/WholeHomeWifi or call ImOn Customer Care today at 319-298-6484.

Meet the ImOn Team

At ImOn Communications, we believe that the people behind our company are just as important as the company itself. Our team is full of great people working hard to deliver the reliable service you deserve. So we wanted to introduce you to some of the friendly and local faces behind ImOn.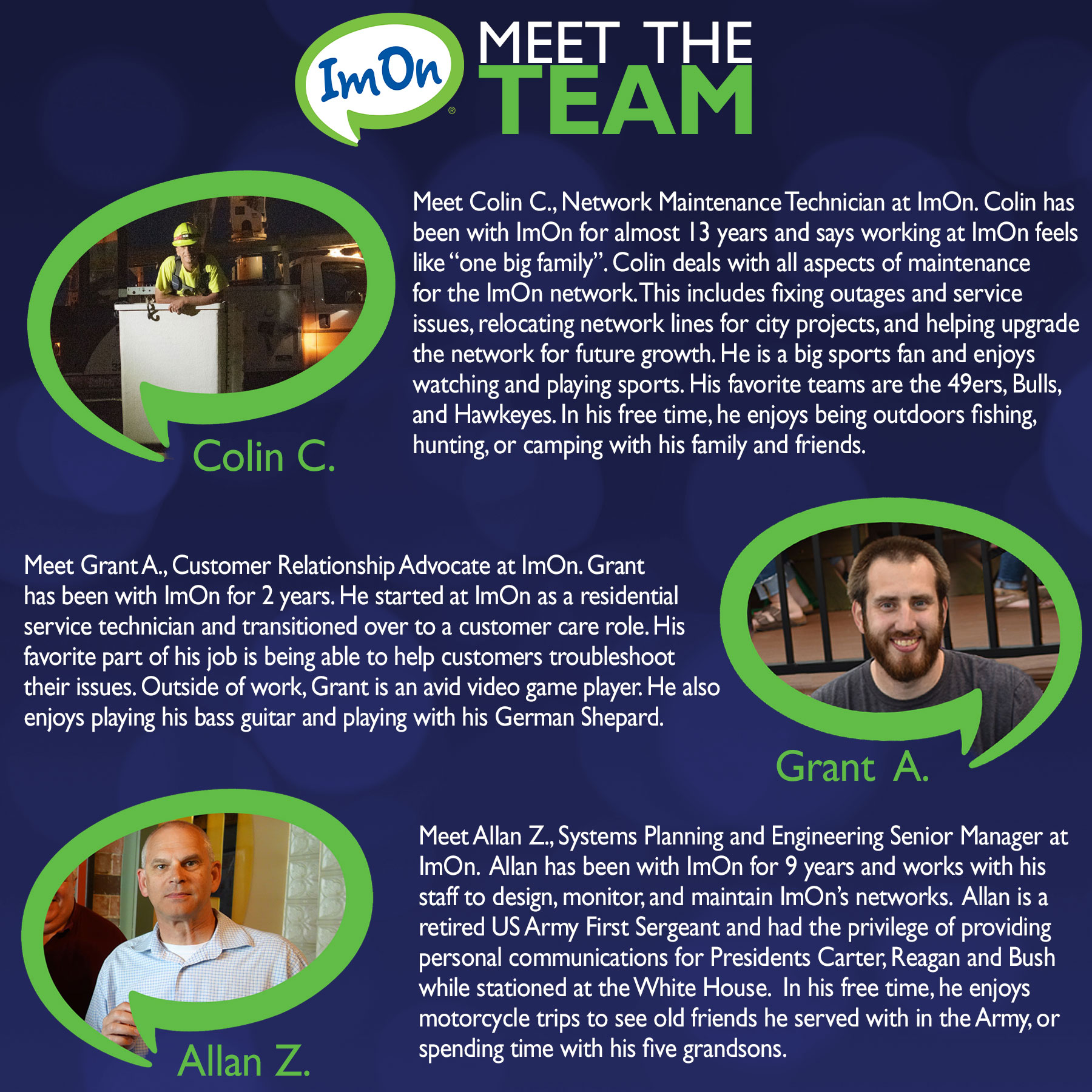 Join the ImOn Team!

Come be a part of the ImOn team! We're growing and have several career opportunities available in the following areas: marketing, customer care, construction, sales, installation, management, and more. Click the link to see all available positions and the benefits of joining the ImOn team.







What are Internet Cookies?

What are browser cookies? Internet browser cookies (the less delicious type of cookies) are small files that sites send to and save on your computer/phone/tablet. Most sites use these cookies to remember your devices and other information — like what's in your shopping cart or your login information.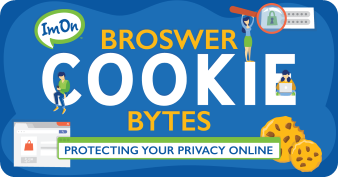 Cookies can also be used to track your device across websites, which is how you keep seeing ads for that pair of shoes you looked at online a couple of months ago. Cookies arent technically tracking you, instead, when a cookie is created it assigns your device a unique tracking number. This number can be matched up across websites or sessions and piece together your travels across the web.

Cookies can be helpful for a user though — like remembering sites you've visited so they load faster, remembering your settings on sites that are personalized, and/or auto-filling your login information. But cookies can also be used to provide sites with information, like your searches, purchases, device information, location, when and where you saw previous ads, how many times you've seen an ad, and what links you click on. Understandably, this can make people uncomfortable when they aren't sure who is using these cookies and for what purpose.

Because of this user anxiety, over the course of the last decade, different privacy laws have popped up around the globe regulating cookies. In the last few years, these laws have led to "cookie consent" pop-up/banner notices all over the internet. Many users simply click "accept cookies" on these pop-ups or banners in order to get back to what they were doing on the site in the first place. It is also possible to simply close these pop-ups. United States' laws allow for "implied consent," meaning that closing the pop-up may still allow a site to save cookies to your device. The laws in the European Union, in comparison, require explicit or opt-in consent, so closing a pop-up without hitting "accept" doesn't allow a site to save any cookies. Because a person can visit a website from almost any country in the world, most major companies adhere to the stricter EU policies, but there are no guarantees when a user is browsing in the U.S.

If you've seen one of those cookie consent pop-ups, you may have seen one with an "options" button. This allows users to select the type of cookies they will accept. Most sites will explain the options you can choose between, but if you want to learn more about the different types of cookies, click here. Being able to select the type of cookies to accept can empower users to take more control over their privacy, but selecting options for each site visit can be extremely tedious.

So what can you do? First, let's be clear—cookies are often a good thing for users as they unlock options on sites that wouldn't otherwise be available and they can allow for a personalized internet browsing experience. If you don't want to go through the hassle of selecting cookie options for each site you visit, you can clear cookies regularly in your browser settings. You can see how to do that for different browsers and different devices below. One issue with not allowing or deleting cookies is that sites you visit regularly will load slower because every aspect of the site will have to be downloaded each time you load a new page.

Inevitably, cookies and online privacy policies will change (sometimes quickly) and the most important thing is that you are an informed user and understand what is accessible to the websites you're visiting. If you visit a site you're not sure that you should trust, you can always clear your browser's cookies following the directions below. There are also cookie blockers built into most browsers that can allow you to select your general preferences so they can be applied to any site you visit and/or notify you if a site wants to save any cookies. Stay safe online and happy browsing!

Instructions for Managing Cookies:
Managing cookies on Safari for iPhone or iPad
Managing cookies on Safari for Mac
Managing cookies on Chrome for Android, Computer or iOS
Managing cookies on Firefox

We hope you found this Tech Talk topic informative and useful. If you have a tech topic you would like to learn more about, just email your ideas, or questions, to TechTalks@ImOn.net and you may see them featured in an upcoming edition of Tech Talks.