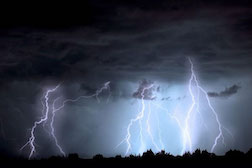 Protecting Your Electronics
From Lightning

According to the National Severe Storms Laboratory, the United States experiences 22 million lightning strikes each year. These lighting strikes are responsible for several billions of dollars in property damage each year to buildings, communication systems, power lines, and electrical equipment. But there are a few steps you can take to help protect your electronics from lightning strikes.

Unplug your Devices:
The safest way to protect your devices from power surges is to unplug them before a thunderstorm or when they are not in use. Unfortunately, this may not always be possible.


Get a Surge Protector:
First off, it is important to know that power strips and surge protectors are two different things. Power strips are just multi-outlet products meant as an extension to a wall outlet. While some of these do come with some sort of circuit breaker in them, they don't offer any more protection from power surges and lightning than plugging something directly into the wall outlet.

A surge protector, on the other hand, acts like a shield, blocking excess power from reaching your electronics and offering some level of protection against power spikes. You may also want to look for a surge protector that protects different types of wiring like cable lines, phone cords, and Ethernet cables. Some surge protectors even include a USB port to help protect your phones and tablets while charging. For more things to consider when shopping for surge protectors check out Lifehacker.com and cnet.com.


Backup Your Data:
While we recommend backing up your files regularly in case of computer crashes or viruses, it could turn into a life saver if your computer or mobile device does get fried by lightning. One option is to use ImOn's TechHome Protect to keep your important memories and files safe.




Each month we will share helpful information about various tech topics to help you, our customers, better understand the technology and services you have in your life.

Everyone is spending a lot more time at home due to canceled events, closed schools and businesses, and social distancing practices. We wanted to share some tools to help keep you connected and some family active ideas to keep everyone entertained during this extended time at home. And since many of these require the Internet, we have also provided a few tips on how to troubleshoot Wi-Fi issues.

Connecting Virtually:

Does quarantine and social distancing have you missing your people? If so, here are some handy tools and games to help you connect with your friends and family from a distance.

Video Calling Options: Here are just a few of the resources for video chatting with friends, family, or coworkers.
Games to Play Together: Just because your practicing social distancing doesn't mean you can't get together and have some virtual fun with your friends and family.
Activity Ideas for kids: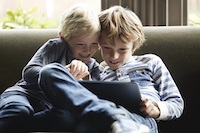 Are your kids starting to get cabin fever? Do you need to keep them entertained while you work from home? Here a few ideas that are both educational and fun to keep them busy all day long.
TV, Movie, and Streaming Ideas: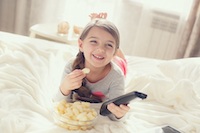 If you are like many of us, your streaming selections have probably started to grow a little stale. Here are a few suggestions that might offer something new to try.
Reading Ideas: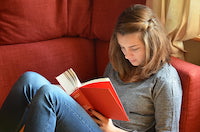 If watching TV is not your thing, why not try picking up one of these great reads.
Podcasts Ideas: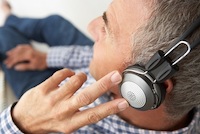 Since many of these recommendations require the use of an Internet connection, we also wanted to share a few tips you can try at home to help improve your Wi-Fi performance. You can also check out our past Tech Talks for more information on things that can negatively impact your Wi-Fi signal and reasons for slow Internet.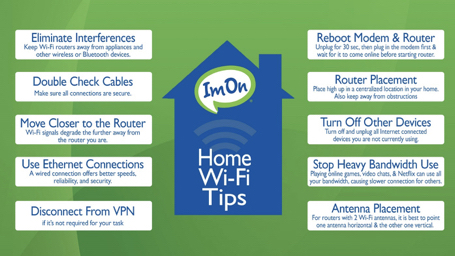 We hope you found this Tech Talk topic informative and useful. If you have a tech topic you would like to learn more about, just email your ideas, or questions, toTechTalks@ImOn.net and you may see them featured in an upcoming edition of Tech Talks.