Moonstone Monitor | 25 February 2021
IN THIS WEEK'S ISSUE

From the Crow's Nest
Your Practice Made Perfect
Technologically Speaking
Regulatory Examinations
Careers Platform
In Lighter Wyn
"Ideas shape the course of history."
- JOHN MAYNARD KEYNES
ADVERTORIAL

How a fund member retires has changed forever...
Legislated in-fund preservation, default annuities and portfolios has broken the compulsion for a fund member to ever leave
their fund. Talking to these members, whilst giving sensible counselling - and then
professional advice
at
competitive pricing
- requires a financial technology platform of substance.
Benefit consultants, administrators and financial advisors associated with retirement funds will benefit from
Altertude, GTC's integrated end-to-end programme
providing retirement fund members with
all interventions needed in a holistic financial plan
.
Contact our CEO Gary Mockler,
gmockler@gtc.co.za
as to how GTC can assist in growing your business.
Visit our website at
www.gtc.co.za
.
FROM THE CROW'S NEST
Keep it up close and personal
Clients need to fully understand exactly what is covered before they make a claim. The OSTI's response to three case studies illustrate the importance of unpacking material terms and conditions with your client. Whilst the OSTI may find against the insurer, the FAIS Ombud often holds the adviser liable for neglecting to point these out.



YOUR PRACTICE MADE PERFECT
How do medical schemes treat substance abuse?
The increase of substance abuse in South Africa raises questions about what is covered under PMB regulations of medical schemes? The Council of Medical Schemes provides clarity.


YOUR PRACTICE MADE PERFECT
Make the Living Will part of your financial planning discussion
Most individuals have a last will and testament as it is considered an important part of an overall financial plan and individuals typically invest a lot of thought and time into estate planning. However, a living will, for those "what if" scenarios, is something that not many have in place.


TECHNOLOGICALLY SPEAKING
Clarity on electronic signatures are even more important today
There are certain terms, definitions and concepts that FSPs and advisors should be aware of when transacting digitally with clients. Neil Summers explains the difference between the types of electronic signatures as defined in South African law, as well as contract legality. In view of the many transactions concluded on-line, it is even more important to make sure that you do it right, first time.


CAREERS PLATFORM
Featured Positions
| | |
| --- | --- |
| • | Administrative Assistant / Relationship Manager: Galileo Capital (Pty) Ltd, Johannesburg. Galileo Capital is looking for a self-managed, self-motivated, and coachable young individual to join as a personal assistant/relationship manager. The role incumbent will work in a team and assist the financial planner and para planner with all administrative tasks in respect of managing client relationships and be responsible for all service requirements from clients. |

| | |
| --- | --- |
| • | Senior Investment Analyst/Senior Para Planner: Global & Local Investment Advisors, Emmarentia, Johannesburg. We are looking for a highly capable person who can grow with the company in the role of a Senior Investment Analyst/Senior Para Planner, which is centred around client servicing and not sales. Minimum 5 years industry experience is required. The successful candidate will have a strong knowledge of investment solutions both locally and globally. |

| | |
| --- | --- |
| • | Financial Planners - Investments & Long-term Risk Benefits: Wealth Preservation Strategies. We are an established Cape Town-based practice which has served clients in SA and abroad for more than 20 years. We have opportunities which are open to all SA citizens. Work from our office or remotely. Minimum requirements include a relevant bachelor's degree; at least 3 years' experience in financial planning and a proven track record of prospecting, new client acquisition and relationship building. |

| | |
| --- | --- |
| • | Loan Officer/ Loan Specialist: MAP Cash Loans, Johannesburg. We are looking for an experienced Loan Officer to act as liaison between customers and our financial institution and to assist qualified applicants in acquiring short term loans in a timely manner. |

IN LIGHTER WYN
Life is good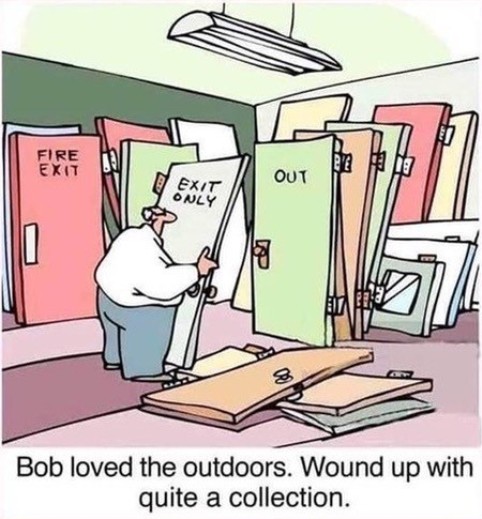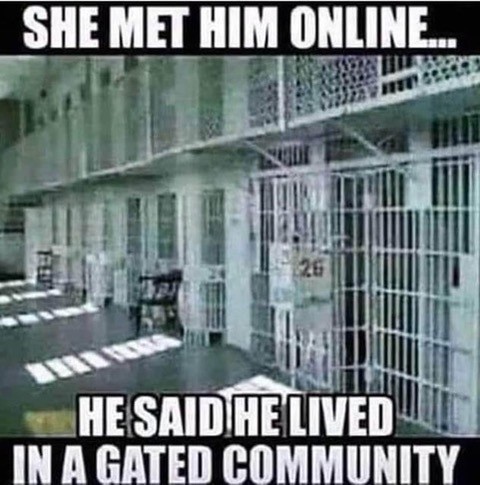 I got myself a seniors' GPS
.
Not only does it tell me how to get to my destination,
it tells me why I wanted to go there.

(Thanks for sharing, Roche Cowley)