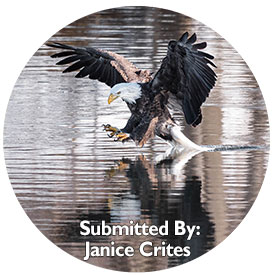 November 2022 Calendar Photo

Here is a look at the beautiful photo adorning the 2022 ImOn Customer Calendar for the month of November. This photo was submitted by ImOn customer Janice Crites and shows a bald eagle fishing on the Iowa River in Iowa City. Thank you for sharing this beautiful photo with us! Look for the 2023 ImOn Customer Calendar to come out later this month!

Happy Veterans Day from ImOn Communications

ImOn Communications would like to take a moment to honor our United States veterans and active-duty military around the world for your service. We would especially like to recognize the 25 ImOn employees who have served our country over the years. We recognize that the freedoms we enjoy today were built upon the backs of selfless men and women across this nation, willing to risk their lives for our country. Thank you!




HBO & Cinemax Free Preview Weekend Coming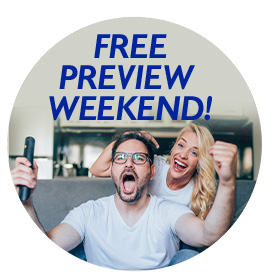 Watch HBO and Cinemax for FREE over the Thanksgiving holiday weekend! From Tuesday, November 22nd, through Tuesday, November 29th, ImOn is offering a FREE preview of all 6 HBO channels and 8 Cinemax channels. During this free preview, you can enjoy the entire first season of House of the Dragon and blockbuster movies like DC League of Super-Pets, Elvis, Don't Worry Darling, The Batman, and Fantastic Beasts: The Secrets of Dumbledore. The free preview can be found on channels 250-263, 858, and 866. An ImOn set-top cable box is required to view this free preview.

National Computer Security Day is November 30th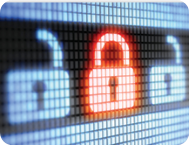 This unofficial holiday was created to remind you to secure your computer and devices to help protect against the theft of your personal information. Here are a few ideas on how you can celebrate National Computer Security Day:
Change your passwords. This is especially important if you're currently using the same password for all your accounts, leaving you more vulnerable to hackers.
Sign up for a password manager that generates random passwords and saves them for you — that way you don't have to remember them all.
Update all your spyware and malware protection software.
Back up your files and photographs.

Hallmark Countdown to Christmas

'Tis the season for Hallmark's Countdown to Christmas! Every year, Hallmark counts down to Christmas with the release of new festive movies to enjoy all season long. This year they are releasing almost 40 brand new holiday movies. You can catch these new holiday movies every Friday, Saturday, and Sunday on the Hallmark Channel, ImOn Channels 58 and 854, now through Christmas. Plus, get the Hallmark Channel Movie Checklist App for the latest movie schedule.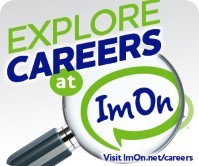 We're Hiring!

Come be a part of the ImOn team! We're growing and have several career opportunities available in the following areas: customer care, construction, sales, marketing, technicians, engineering, IT, and more. ImOn offers competitive salaries with generous benefits, career growth opportunities, and a fun work environment. Plus, you get an extra discount on your ImOn services! Click here to see all available positions and the benefits of joining the ImOn team.

Where To Find Black Friday Deals

Are you looking to save big this holiday season? But with all the doorbusters and online deals available from thousands of retailers, it can be hard to keep it all straight and figure out where to find the lowest prices. That's where BlackFriday.com comes in. BlackFriday.com has all the Black Friday sales ads and sneak peeks from your favorite stores all in one place. That way you can see all the deals and plan where to shop before Black Friday arrives!

Tips to Stay Safe Shopping Online

While we may have just wrapped up Halloween, it's time to start thinking about and planning for the holiday shopping season. According to a NerdWallet survey, at least 66% of Americans will be doing the majority of their holiday shopping online this year. However, with more and more purchases happening online, there are more opportunities for cybercriminals to steal your personal information. Here are a few tips to make sure your personal information stays safe when you make an online purchase:
Use a Secure Website: When you are making an online purchase, make sure you are using a secure website. Most people are familiar with the http:// that many websites start with. To tell if a website is secure, it will begin with https://. The "s" indicates the website has built-in security that encrypts all the information that is transmitted across the web. Since it is encrypted, it protects your information from cyber criminals.


Padlock Icon: If a website is secure, a green padlock icon will show up before the web address. Fake websites built by cybercriminals may not have the padlock icon, or they may create a fake one to try and trick people. If you click on the padlock icon, it will show you detailed information about the website's Secure Socket Layer (SSL) certificate. This is like a digital ID card telling you that the website is real, and it will encrypt any sensitive information you enter so that cybercriminals cannot steal it. It is possible for a URL to say https:// but not show a padlock icon. This indicates that there may be some security issues with the connection and could be cause for concern.


Contact Info: Most legitimate companies provide their contact information on their website so that customers may ask questions. This is usually at the bottom of a website or on a "contact us" page and includes a physical address, phone number, and email address. If the website does not have contact information or does not match what you already know about the company, it may be a red flag. Call or email the provided contact information to verify the legitimacy of the website.


Read Ratings/Reviews: Before making a purchase online, do a quick search for ratings or reviews of the company. You can always do a quick Google search or check with your state's Better Business Bureau for complaints.


Payment Options: Some payment options offer better protection than others. It is recommended that you use a credit card when you make purchases online. That's because most credit card companies offer some kind of consumer protection and can flag, or stop, fraudulent charges. Debit cards on the other hand may not offer the same level of protection.


Updated Software: Make sure the device you use to shop online has updated security including firewalls, anti-virus, and anti-spyware software. This will help to secure and protect your devices from online hacking and cybercriminals stealing your information. ImOn Communications offers TechHome Services that include desktop security for your online protection and peace of mind. For more information on ImOn's TechHome services, visit http://www.MyImOn.com/TechHome.