Click here to learn more.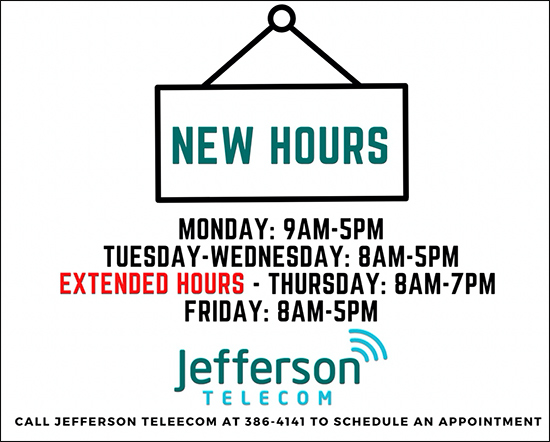 Please Welcome Jolene & Kimberly to Jefferson Telecom



Jefferson Telecom would like to welcome Jolene Anderson and Kimberly West to Jefferson Telecom. Jolene and Kimberly will both be working in our cellular department helping customers find the right phones and accessories while assisting with troubleshooting. Please help us in welcoming Jolene and Kimberly!

Jefferson Telecom is proud to be a subagent for U.S. Cellular for over 25 years! Call 515-386-4141, option #1 to schedule an appointment with a cellular representative.

Stop Political Calls in Their Tracks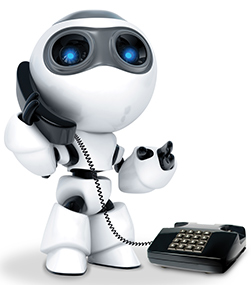 Do you receive unwanted calls on your landline phone? If so, Jefferson Telecom has a solution called Total Call Manager (TCM). TCM allows only the calls you want to receive to come through on your line. TCM allows the subscriber to have the ability to screen calls from telemarketers, polling services, auto dialers, and other nuisance callers. A user is able to recognize friends and family when they call, preselect numbers to block, route calls to voice mail, select 'do not disturb' time frames, and block unwanted calls and Robocalls before they reach the subscriber.

What are you waiting for? Start managing your calls today. For a limited time, get your FIRST MONTH FREE by calling Jefferson Telecom at 515-386-4141, option #4.