Upload Speed is Important to Video Call Quality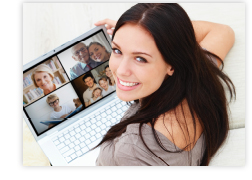 When you're on a video call — whether via Zoom, Skype, or another app — your internet connection plays a role in the quality of that experience. In particular, a too-slow upload speed can cause delays, awkward frozen screens, and broken audio.

If other participants in a video call say, "You're breaking up," or "I can't hear you," you may be able to quickly solve the issue by turning off your video or switching to a wired connection. Moving forward, however, you'll want to consider signing up for the next-higher internet tier, which will likely increase both your download and upload speeds. Contact Marquette-Adams Telephone Cooperative at 608-586-4111 for details.

Always Call 811 Before You Dig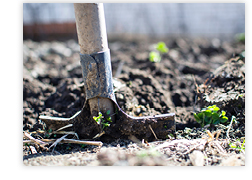 If you plan to begin any project that involves digging — such as building a patio, putting up a fence, or planting bushes and trees — remember to call 811 before work begins.

Every digging job requires a call to 811 to have underground utility lines marked. In some cases, lines are buried close to the surface and could easily be damaged by even shallow digging, resulting in service interruptions to your neighborhood.

When you call, simply tell the operator where you're planning to dig and what type of work you'll be doing. The affected local utilities will send a locator to your property, free of charge. Then you'll know what's below and be able to dig safely.

As one of your local service providers, Marquette-Adams Telephone Cooperative thanks you in advance for your cooperation!