Meet the ImOn Team

At ImOn Communications, we believe that the people behind our company are just as important as the company itself. Our team is full of great people working hard to provide you the best services possible day or night. So we wanted to introduce you to some of the friendly and local faces behind ImOn.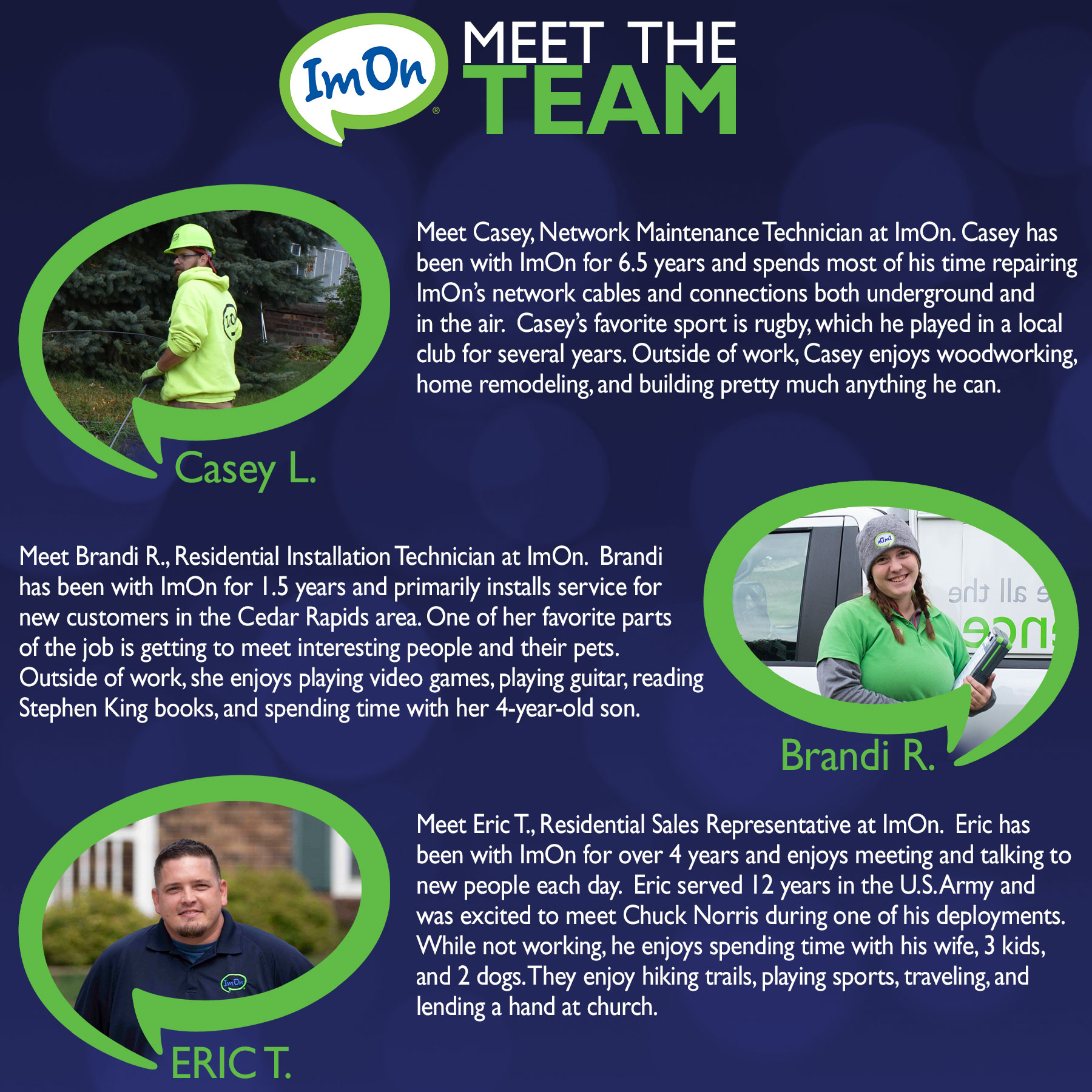 We're Hiring


Did you hear? For the second year in a row, ImOn has been awarded the distinction of "Coolest Places to Work" by the Corridor Business Journal. This award honors local companies that have created the most engaging and rewarding work environments in the Corridor. Want to join our team and see just how cool it is to work at ImOn? Click here to see our current job openings.

ImOn Tech Tip

Does it seem like you can never figure out the right way to plug in your USB cable or flash drive? Use this helpful tech tip to make sure you plug it in correctly every time, no matter what device you are using!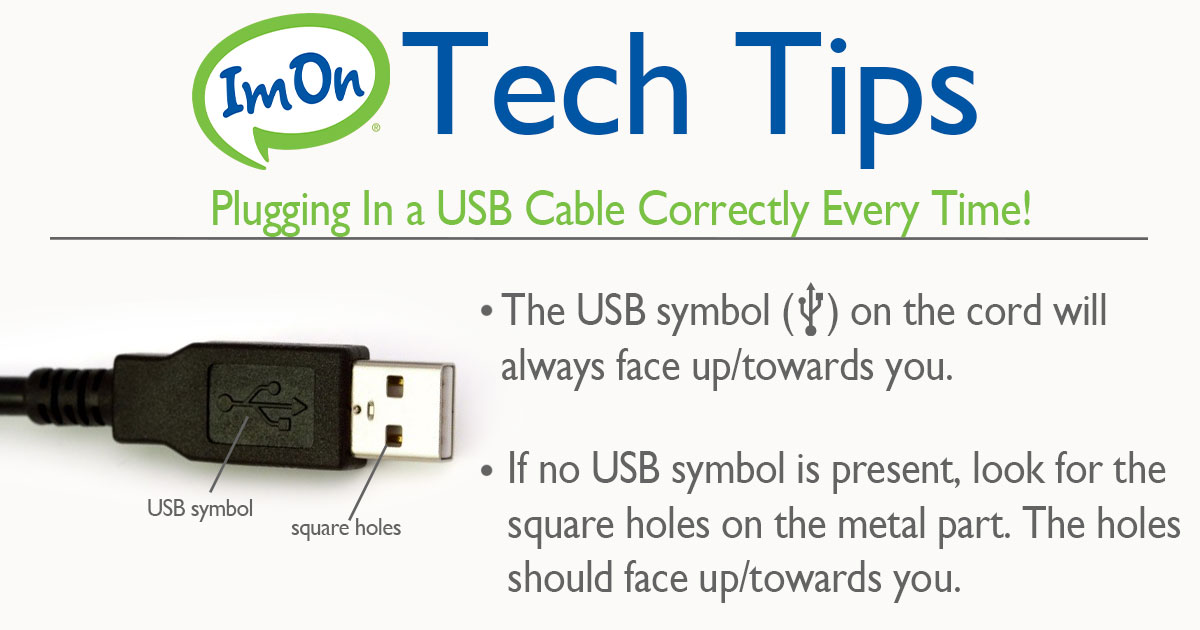 These days, the Internet has become our primary source for information and entertainment. And over the last year, due to COVID-19, it has even become an important part of how we access work and attend school. So, it only makes sense that a reliable Internet connection is a necessity in your home.

There are two ways you can access the Internet. The first is by using an Ethernet cable to connect your device directly to your modem. This wired connection offers a reliable performance with faster speeds and more security. However, being tethered to one spot is not always convenient. That's why most people use a router to connect to the Internet through a Wi-Fi signal.

However, there are some draw backs to using a wireless Internet connection. Unlike a wired connection, there are several different things that can affect the strength and reliability of your Wi-Fi signal. Also, one of the limitations of using a Wi-Fi signal is how far it can reach. That's because the signal strength and bandwidth decrease as you get further away from your router. This can lead to spotty coverage in certain areas of your home. So, it's important to consider where you put our router in your home to help maximize the coverage area of your Wi-Fi signal. Here are a few helpful tips to consider.




We hope you found this Tech Talk topic informative and useful. If you have a tech topic you would like to learn more about, just email your ideas, or questions, to TechTalks@ImOn.net and you may see them featured in an upcoming edition of Tech Talks.