Channel Changes Coming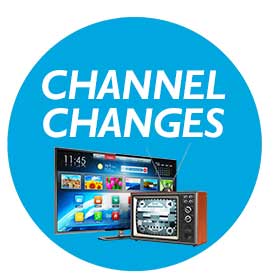 On December 2nd, ImOn will be adding one new channel and several new HD channels to the Local Plus and Digital cable TV channel lineups. The Basic/Local channel package will also be expanding with the addition of 24 channels. In addition, QVC, channel 11, will be moved from the Local channel lineup into the Local Plus lineup. For an updated channel lineup, click here. These channel changes were originally scheduled for August 12th, but had to be postponed due to the Derecho on August 10th. We apologize for the delay and thank you for your understanding.

In order to view these new channels and lineup changes, you may need to rescan your TV. If you have an ImOn set-top cable box connected to your TV, these changes will be added automatically, and no action is required. However, if you do not have an ImOn set-top-box connected to your TV, you will have to manually rescan your TV to pick up the new channels after December 2nd. We have included instructions and a video on how to rescan your TV on our website www.MyImOn.com/rescan.

Below is a list of the new channels we will be adding to the Local Plus and Digital Channel Lineups and the channels moving to the local channel lineup on December 2nd.




Do we have your updated email address?

At ImOn, we are committed to providing you outstanding customer service, and one way we do that is by sending out regular communications to our customers through email. This includes information about outages, notifications about upcoming maintenance windows that will impact your service, information about changes to your services, and reminders about customer events and perks. To ensure you receive all of this important information, we want to make sure we have your current email address in our system. You can visit www.MyImOn.com/Contact and submit a form with your updated contact information, or you can contact our ImOn Customer Care team at 319-298-6484 and they can update your information over the phone.

Happy Veterans Day from ImOn Communications



ImOn Communications would like to take a moment to pause and honor our United States veterans, and also our active duty military around the world, for your service. We recognize that the freedoms we enjoy today were built upon the backs of selfless men and women across this nation, willing to risk their lives for their country.

Thanksgiving Holiday Hours



Happy Thanksgiving from ImOn Communications! The ImOn offices will be closed Thursday, November 26th, and Friday, November 27th, so that our employees may enjoy the Thanksgiving holiday with their families. As always, 24/7 technical support and emergency service will still be available by calling 319-298-6484. However, billing and account questions cannot be addressed during that time. We thank you for your understanding and we hope you have a safe and enjoyable Thanksgiving.

National Computer Security Day is November 30th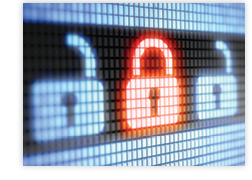 This unofficial holiday was created as a reminder to secure your computer and other devices to protect against the theft of personal information. Here's how you can celebrate National Computer Security Day:
Change your passwords. This is especially important if you're currently using the same password for all your accounts, since that leaves you more vulnerable to hackers.


Sign up for a password manager that generates random passwords and saves them for you so you don't have to remember them.


Update all your spyware and malware protection software.


Back up your files and photographs.



While we may have just wrapped up Halloween, it's time to start thinking about and planning for the holiday shopping season. But just like everything in 2020, it looks like holiday shopping will also be altered this year due to the Coronavirus pandemic. In fact, according to a Morning Consult study, at least 78% of Americans will be doing at least some of their gift shopping online this year. However, more purchases happening online has created more opportunities for cyber criminals to steal your personal information. Here are a few tips to make sure your personal information stays safe when you make an online purchase:

Use a Secure Website: When you are making an online purchase, make sure you are using a secure website. Most people are familiar with the http:// that many websites start with. To tell if a website is secure, it will begin with https://. The "s" indicates the website has built in security that encrypts all the information that is transmitted across the web. Since it is encrypted, it protects your information from cyber criminals.


Padlock Icon: If a website is secure, a green padlock icon will show up before the web address. Fake websites built by cyber criminals may not have the padlock icon, or they may create a fake one to try and trick people. If you click on the padlock icon, it will show you detailed information about the website's Secure Socket Layer (SSL) certificate. This is like a digital ID card telling you that the website is real, and it will encrypt any sensitive information you enter so that cyber criminals cannot steal it. It is possible for an URL to say https:// but not show a padlock icon. This indicates that there may be some security issues with the connection and could be cause for concern.


Contact Info: Most legitimate companies provide their contact information on their website so that customers may ask questions. This is usually at the bottom of a website or on a "contact us" page and includes physical address, phone numbers, and email addresses. If the website does not have contact information or does not match what you already know about the company, it may be a red flag. Call or email the provided contact information to verify the legitimacy of the website.


Read Ratings/Reviews: Before making a purchase online, do a quick search for ratings or reviews of the company. You can always do a quick google search or check with your state's Better Business Bureau for complaints.


Payment Options: Some payment options offer better protection than others. It is recommended that you use a credit card when you make purchases online. That's because most credit card companies offer some kind of consumer protection and can flag, or stop, fraudulent charges. Debit cards on the other hand may not offer the same level of protection.


Updated Software: Make sure the device you use to shop online has updated security including firewalls, anti-virus, and anti-spyware software. This will help to secure and protect your devices from online hacking and cybercriminals stealing your information. ImOn Communications offers TechHome Services that include desktop security for your online protection and peace of mind. For more information on ImOn's TechHome services, visit http://www.MyImOn.com/TechHome.
We hope you found this Tech Talk topic informative and useful. If you have a tech topic you would like to learn more about, just email your ideas, or questions, to TechTalks@ImOn.net and you may see them featured in an upcoming edition of Tech Talks.