A Season for Giving: Marquette-Adams Food Pantry Challenge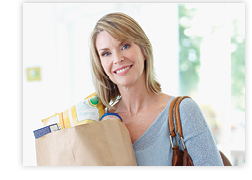 There's no question about it; this year has been a challenging one for many of the families, friends, and neighbors in our area. Countless residents have felt the impact of the pandemic in one way or another, and some are struggling to consistently keep food on the table for their loved ones. As such, the Marquette County food pantry has seen a significant increase in the number of individuals and families that have reached out for assistance this year.

We at Marquette-Adams are eager to do our part to see that the food pantry has the resources available to provide support for those who need it most. Our office at 113 N Oxford Street in Oxford has long served as one of the many drop-off locations for the Marquette County Food Pantry. Our shelves, which are reserved exclusively for food donations, are located between the front doors in our office entryway.

Our wish is to see these shelves overflow, but to achieve this, we are going to need your help. We're challenging you, our customer, to add a few items to your next grocery list or to take a look through your own cupboards and pantries to find non-perishable, non-expired items, toss them into a bag and bring them into our office. To show our appreciation, anyone who makes a donation will receive one raffle ticket for each donated item. Simply show the items to the representative at the front desk when you bring them in. Your tickets will then be entered in a drawing for a $50 credit on your Marquette-Adams bill.

You will have two chances to win: The first drawing will take place January 4th, selecting from all who donate food during the month of December, and a second drawing be held on February 1st from the pool of contributors who donate during the month of January. As a community, we feel there's nothing we cannot achieve. This is our chance to prove it. Let's work together to put food on the table for those in need.