WIN Presents Charity Grant Check To Arcadia Betterment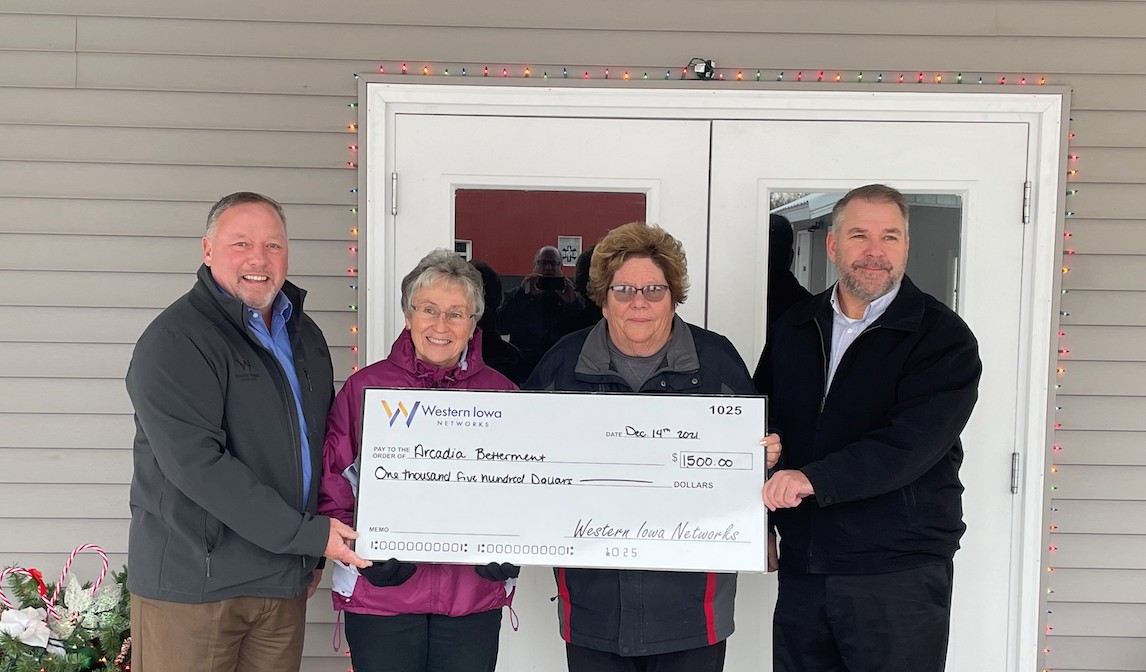 On Tuesday, December 14th, WIN CEO Jeff Roiland and JD Siebert from Aureon presented the Arcadia Betterment Development Corp. (ABDC) with a donation of $1,500 which helped with the concrete work for a new approach to the city park and shelter house parking lot. The new approach allows easier access to this area with increased use due to the construction of the new shelter house which was completed in 2020. Pictured in front of the shelter house left to right are WIN CEO Jeff Roiland, committee member Pat Vogl, City Council Member Linda Julin & JD Siebert from Aureon.

"WIN is proud to support the communities we serve. The city of Arcadia has done a great job continuing to improve their infrastructure and the quality of life they offer to their residents" said WIN CEO Jeff Roiland. "The improvements the city continues to make combined with the fiber optic construction project that WIN just recently completed in our Arcadia exchange, certainly makes one understand why the residents are proud to call Arcadia home. We are happy to be playing a role in helping with the city's continued growth," Roiland added. The grant was made possible through the Aureon Charity Grant Program. ABDC's grant application was sponsored by WIN. Organizations within the communities in WIN's serving area can apply for these grants. Click here for the online grant application.

Western Iowa Networks Expanding Fiber In Seven Western Iowa Counties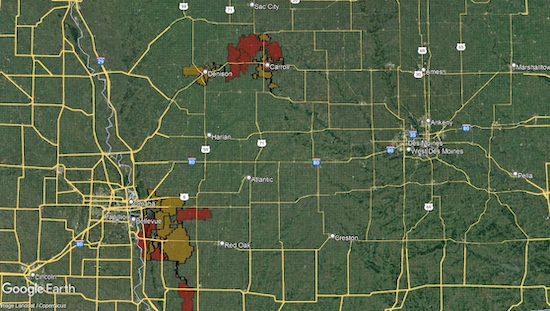 Western Iowa Networks (WIN) was recently a recipient of a $15 million dollar grant through the Empower Rural Iowa Broadband Grant Program through the Office of the Chief Information Officer (OCIO) which will help aid in the construction of a fiber optic network in various areas of Calhoun, Carroll, Crawford, Fremont, Mills, Pottawattamie and Sac Counties.

Once complete, fiber optic services will be available to close to 6,000 homes and businesses in these mostly rural areas. Construction of this network is planned to begin in 2022 and will extend over three years through the spring of 2025.

"We hear from customers regularly about how important a reliable and fast internet connection is to their daily lives. Many folks are relying on their connection for their livelihood and many employers are now requiring certain bandwidth requirements for employment," says WIN CEO Jeff Roiland. "Making these types of speeds available in these rural areas will not only help the people currently living on acreages or newer housing developments but also be very beneficial for farmers, providing the bandwidth needed for activities like online trading or auctions," Roiland adds.

Western Iowa Networks will be constructing fiber optics to Nemaha, areas south of Auburn, as well as certain funded areas in and around Carroll, Glidden, Vail, Denison, Council Bluffs, Treynor, and throughout rural Mills County. They will also be completely building out the communities of Nemaha, Halbur, Willey, Roselle, Dedham, Malvern & Hastings with fiber optics. For exact locations, residents can visit WIN's fiber website where they have the areas identified.

If your area does not appear on the map, they invite you to fill out their fiber interest form as additional funding or other opportunities may be available in the future. The red areas on the map represent our current service area and the yellow areas represent the expansion areas.

Residents and businesses in any of the areas can sign up for fiber optic services online at www.westianet.com, by calling or texting 712-775-2946 or by calling toll-free at 888-508- 2946.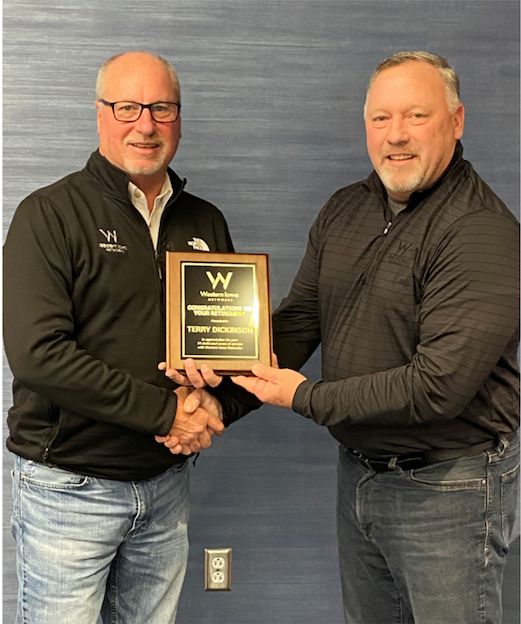 Terry Dickinson Retirement

Terry Dickinson, Business Sales Consultant, has announced his retirement from Western Iowa Networks (WIN) on November 30, 2021.

Terry started his career with Western Iowa Networks in 2002 and has served the company's customers and communities with excellent service for 19 years.

"WIN would like to thank Terry for his outstanding service to the company and wish him the best in the next steps of his journey," says WIN CEO Jeff Roiland.




With today's advancements in technology, we are finding more and more that the internet speed packages that were popular 5-10 years ago are not sufficient for most consumers. People are using their internet to stream their TV shows and movies, and even simple tasks, such as scrolling Facebook or web browsing are taking more bandwidth as people wait for pictures and videos to load.

Now is a great time to upgrade to our 100Mbps package as you can save $10 per month for the entire 2 year contract. Call or text 712-775-2946 or call toll-free at 888-508-2946 and upgrade today!