Employee Spotlight – Jackie McFarland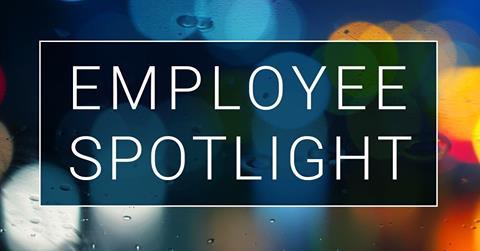 Jackie, what is your role at WIN?
Customer service and Sales consultant


How long have you been with WIN?
I have been with WIN for a little over a year and a half now.


What is your favorite part of your job so far?
I really enjoy the people I work with — customers and coworkers. This company cares for their employees well-being just as much as they care about the customers. Great environment.


Tell us a bit about your family. Pets?
I have 4 children ages 17, 16, 14, and 7 years old. I have an 80lb dog that just turned a year.


Where did you grow up?
Grew up in Iowa till I was 7 years old. Spent ages 7-14 in Alabama. Been back in Iowa since 14 and still not used to the cold.


What types of things do you like to do in your spare time? Hobbies?
Most of my spare time is spent with the kids or with friends. I enjoy trips out of town to try new restaurants. Always up for new recommendations on where to eat. And live music is always a yes!


Any additional info you'd like to share?
We love firepits and going to the pool in the summer. We take road trips to Boone Ledges to walk the trail and try to camp when we can. Road trips to DSM for nightfall on the river are always fun. Hope we get to go this year!

Fiber Optics News Update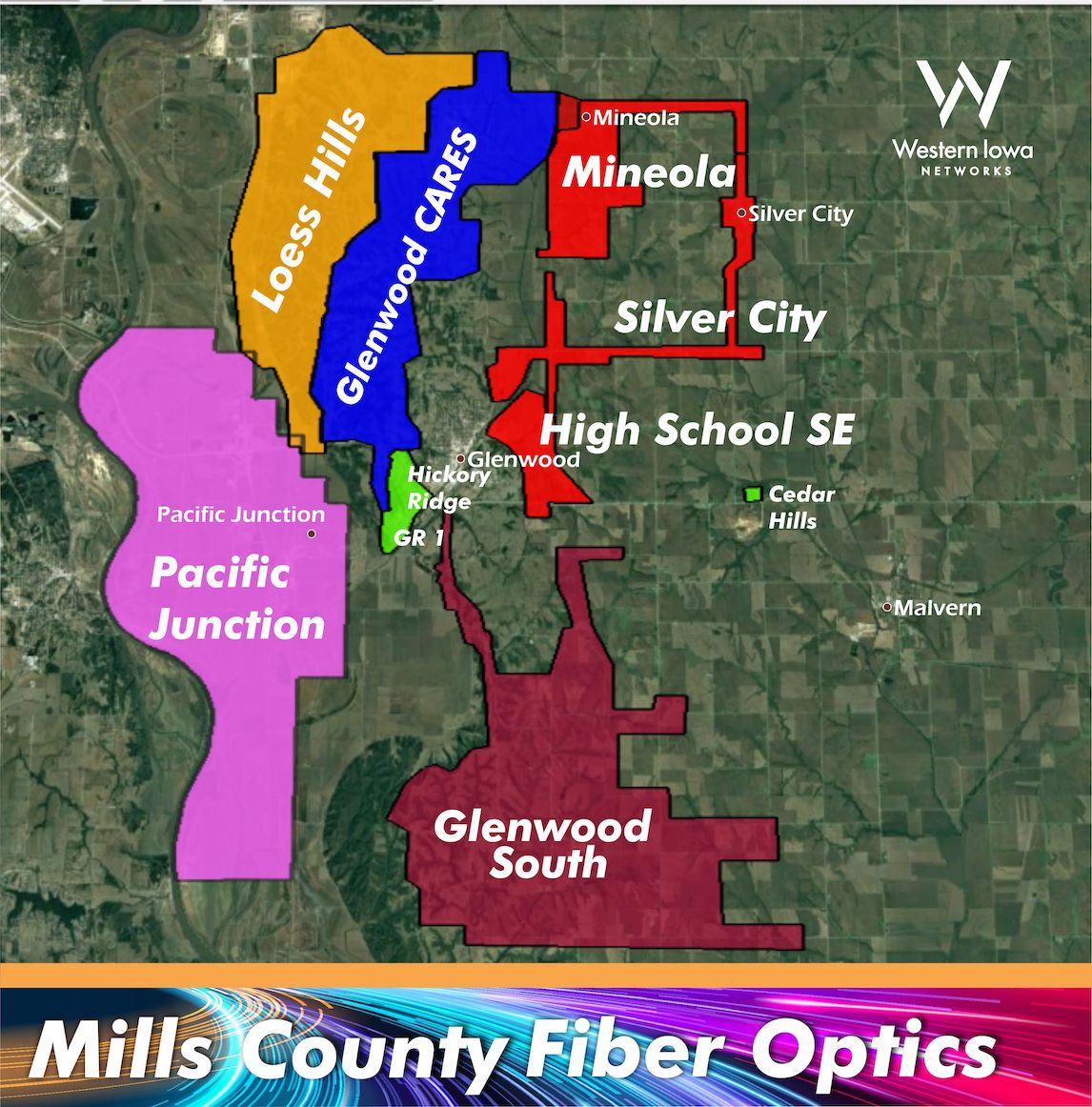 We have recently added an additional fiber build area to our Mills County projects.  The Glenwood South project will pass roughly 250 homes.   

Glenwood CARES – Construction has been underway throughout the winter months in this area.  Crews continue to work hard to get the remainder of this project complete.  We have begun installing services to some homes in this project and will continue to complete installations in homes as services are available and fiber drops are constructed to each home. 

Glenwood South – Construction in this area is scheduled to begin this summer with installs in late 2021, depending on weather.

Mineola | Silver City| High School SE – Construction in these areas is scheduled to begin this summer with installs in late 2021 or Spring of 2022, depending on weather.

Loess Hills – Construction is scheduled to begin in this area in late 2021 or early 2022 depending on weather and material availability. 

WIN CEO Named ICA Board President
Western Iowa Networks (WIN) CEO Jeff Roiland was just recently elected Board President of the Iowa Communications Alliance (ICA) for the upcoming year. As one of his first duties as President, Roiland spoke to ICA members as part of ICA's Annual Meeting & Expo, which was held virtually in 2021.

He began by highlighting the way the ICA has continued to be a voice for Iowa's communications companies amid a global pandemic and following a natural disaster of the Derecho. "The current pandemic and Derecho have definitely elevated the need for Future Proof Networks and in areas that are truly lacking good broadband, those community leaders are reaching out and looking for solutions." Added Roiland. "ICA Member companies represent tens of thousands of miles of fiber optics across the state and that number continues to climb every day as these companies continue to look for ways to bring more fiber networks online to serve Iowans who are relying on broadband now more than ever."

Roiland said "This past board rallied together with great leadership and moved forward to put forth goals to enhance the mission of the ICA." Roiland then went on to highlight those goals which include the creation of a business development segment of the ICA, expand legislative involvement and advocacy through increasing regional and personal connections and to continue ICA's rich tradition of education for ICA Members.

During his speech, Roiland also spoke about the many volunteers who help to plan and carry out the many events the ICA hosts throughout the year for its members. He also thanked the ICA staff for all their hard work. Joining Roiland as officers on this year's board are Marcie Boerner from Webster-Calhoun Cooperative Telephone as Vice President, Tim Fencl from Danville Telecom as 2nd Vice President and Levi Bappe of Huxley Communications as Immediate Past Board President.

ICA CEO Dave Duncan states "ICA, its Board, and the members congratulate Jeff for his election as ICA Board President. Jeff has proven his leadership capabilities throughout his service on the ICA Board and we look forward to working closely with him on his vision to expand ICA's business development initiative."

Carroll Retail Operations Building Update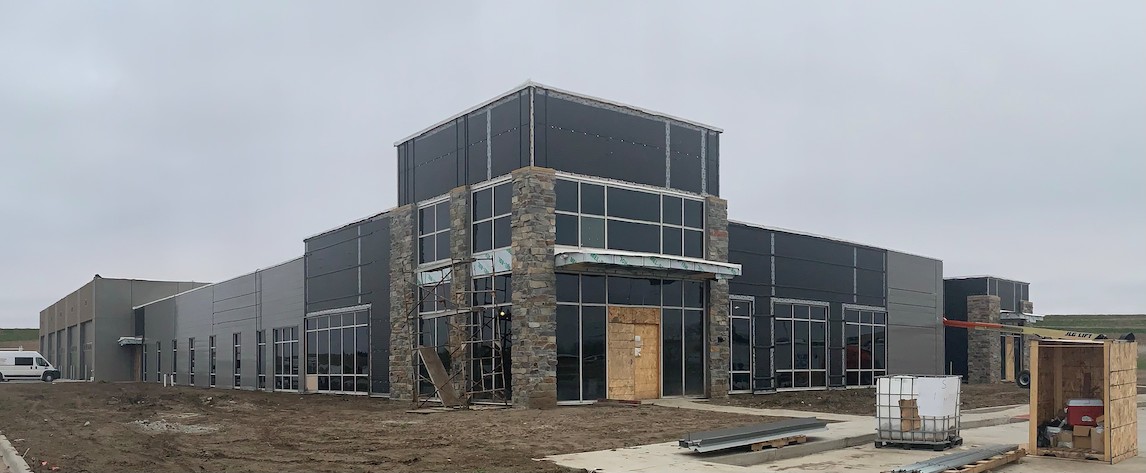 Our new Retail Operations building in Carroll is coming along nicely!  Crews continue to finish the inside of the building and are now hard at work finishing off the outside. This new building will allow us to consolidate 2 Carroll locations into one and create many efficiencies as well. This building is located on the west side of Carroll next to Walmart. More information will be coming as we get closer to completion.