MARKETING DURING CRISIS — INSIGHTS FROM STAR TRIBUNE
"Onward." That's what we need to be thinking, in our homes and in our businesses. For those of us who can stay home, onward means furthering our fight against the virus by doing so. For those of us in business, it means making sure our business is well–positioned to weather the pandemic and prepared to thrive when we come out of it.     

At Star Tribune, we interact with a lot of different businesses. We're all in this together — so thought I might pass along some of what we have learned. In Minnesota, we'll get through this the same way we always do. Together.


         — Paul Kasbohm, Chief Revenue Officer
MEDIA AND ADVERTISING CONSUMPTION DURING PANDEMIC
In our first newsletter, we shared some
research done by IAS
on how consumers were using media and reacting to advertising during the COVID–19 crisis. To see how consumers in our market were responding, we surveyed the Star Tribune reader panel. You
can read the full report here
. Of our readers:
• 70% are consuming more news coverage during the pandemic.
• 93% find Star Tribune's coverage to be very informative; 83% find it to be the most credible.
• 95% said that advertising adjacent to COVID–19 coverage
would not
adversely affect their sentiment toward a brand or product.
WEBINAR: NAVIGATING THE EVOLVING LOCAL MARKETING LANDSCAPE
If you missed last Thursday's Webinar: Navigating the Evolving Local Marketing Landscape, you can still see the recording here. During this 30–minute webinar, you'll hear insights, ideas and opportunities for marketing during the crisis.
Please feel free to share this with colleagues who may be interested. Be sure to look more invitations soon for additional upcoming Star Tribune Webinars.
CAPITALIZE ON STREAMING MEDIA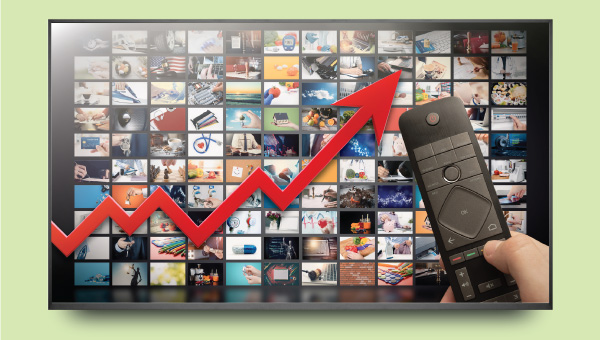 While people are sheltered at home, they're using digital services more frequently. Specifically, they're turning to streaming video and over-the-top television (OTT).
Nielsen projects that streaming video consumption will increase by 60 percent
during the pandemic.
This will open a lot of streaming inventory — making OTT a great way to reach out to consumers during the pandemic. More than that, the targeting that OTT affords — including targeting at the household level — makes it an efficient way to stay in front of your most important customers.
SEARCH ENGINE MARKETING DURING THE CRISIS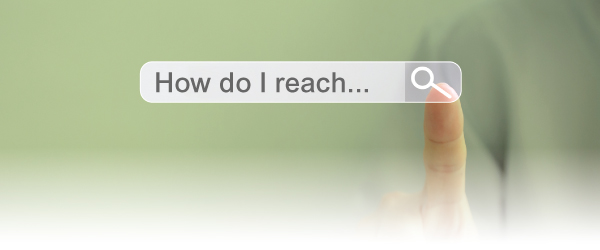 Especially if you're an essential service, consumers will be searching for information about how to interact with you. Make sure to update your search campaigns to anticipate the terms that consumers will use. Here's what a local grocer did and how it worked:

• Comparing March to February, they resulted in a 55% increase in clicks to their website.

• Ad Copy promoting "Same Day Delivery" and "Let us bring the groceries to your door" saw 1,000%+ increase in impressions month over month.

• One store location that historically saw 12–20 clicks per month received nearly 100 clicks in the month of March (400% – 700% increase).
OFFER A DIVERSION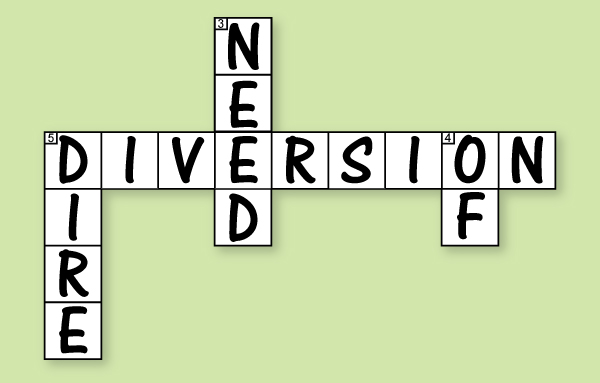 In our reader study about how our readers respond to advertising, we also asked if they would like to see new entertainment features. Large percentages of our readers said that they would like to see more: Puzzles 83%, Games 80%, Expanded Comics 70%, Coloring Pages 50%.
They'll be popular. And they're available for sponsorship.
"Tracking coronavirus in Minnesota," our tracking map, is now the most read story in the history of StarTribune.com.
SPECIAL RATES FOR A CHALLENGING TIME
Research shows that it is important to continue advertising during a crisis. But we also know that, during a crisis, budgets can become strained. To help you stay visible, we're offering special rates. Please talk to your Account Executive for details.
"During this global disaster, one thing remains constant. Every morning the Star Tribune is delivered to my door before I awake. Thank you for keeping me up to date and entertained."

         — Sally

In Case You Missed The Previous Emails