Brief TV Signal Outages Could Occur This Fall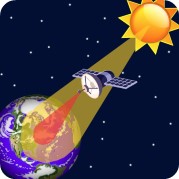 In late September and early October, cable TV customers may experience some degree of television interference due to sun outages. A sun outage is an interruption or distortion of satellite signals caused by interference from the sun's solar radiation. It happens this time of year because of the sun's lower path across the sky, passing directly behind the satellites that transmit cable signals to Earth. During a sun outage, you may experience pixelated pictures, picture freezes, or audio distortion for up to 15 minutes. Unfortunately, there is nothing we can do to prevent the sun from interfering with TV signals.

Football Season is Here!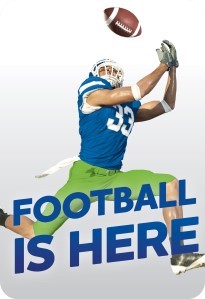 Everyone's favorite season is here...football season! With so many networks carrying games these days, it can be hard to find the one you're looking for. Well, search no longer! A website called 506sports.com is a great resource to help you quickly find what teams are playing and on what channel. If the game is only available through streaming, it will provide that information as well so you can always watch your favorite teams play.

Make sure you have all the channels you need to watch the teams you want! Many of the top games will be broadcast on ABC, NBC, CBS, FOX, ESPN, ESPN2, and Big Ten Network. However, some games may get shuffled to other stations like ESPNU, Big Ten Alternate 1 & 2, SEC Network, ACC Network, and more. Many of these channels are included in the ImOn Sports and Information package that can be added to your cable TV subscription.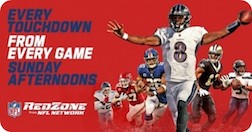 And don't forget about the NFL RedZone! NFL RedZone provides fans with the scoring action as it happens during all Sunday NFL games. The NFL RedZone channel keeps NFL fans up to date in real-time, with live look-ins, highlights, and fantasy statistics. The NFL RedZone is now available to ImOn residential cable customers for just $62.98 for the entire season. Call ImOn Customer Care to sign up today! A set-top box is required to view the NFL RedZone channel.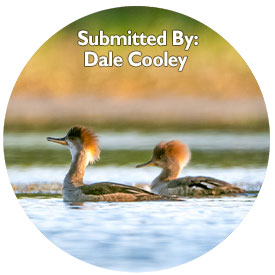 September ImOn Calendar Photo

Here is a look at the beautiful photo adorning the current 2022 ImOn Customer Calendar for the month of September. This photo was taken by ImOn customer Dale Cooley and shows ducks on a pond near Wickiup Hill Nature Area in Linn County.

Check Out These Recommendations from Our Staff!

When it comes to football movies, there have been some great films over the years. So, with the start of football season, we thought it would be fun to share some of our employees' favorite football-themed movies. Their picks range from lowbrow comedies to inspirational stories, beloved family favorites, and everything in between.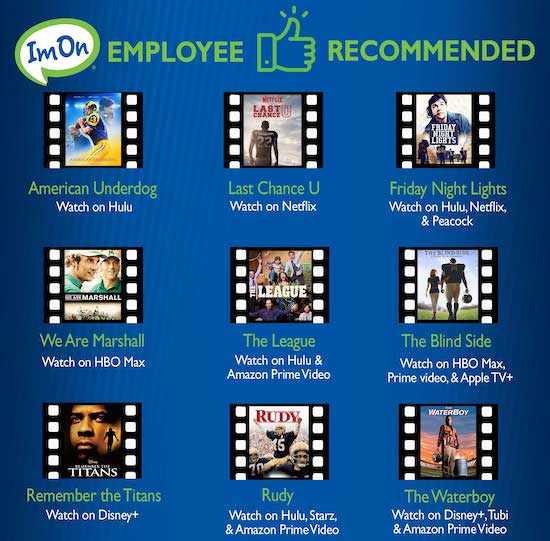 We're Hiring!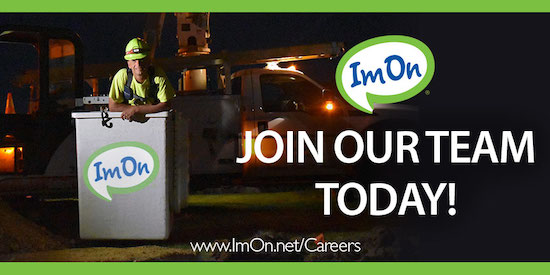 Come be a part of the ImOn team! We're growing and have several career opportunities available in the following areas: customer care, construction, sales, technicians, engineering, management, IT, and more. ImOn offers competitive salaries with generous benefits, career growth opportunities, and a fun work environment. Click here to see all available positions and the benefits of joining the ImOn team.

Let's Celebrate National Good Neighbor Day
National Good Neighbor Day is celebrated annually on September 28th. National Good Neighbor Day celebrates the importance of being a good neighbor while contributing to one's community, because good neighbors make great neighborhoods! To celebrate, do something nice in your neighborhood — surprise an overwhelmed family by dropping off baked treats, offer to help an elderly resident do yardwork, bring the trash can in for your neighbor, or simply say "hi" to everyone you see.

Since ImOn Communications is a local provider, our neighbors are also our customers, employees, and friends. So, as Mister Rogers would say, "Please, won't you be…our neighbor?"

Tech Tip — Watch Out for Tech Support Scams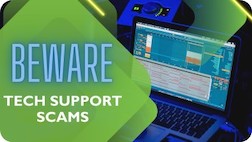 Tech support is supposed to help you solve computer problems, not create them! Yet that's exactly what some scammers do by pretending to be tech support personnel. For example, they may call you claiming to be a member of the tech support team at Microsoft or another well-known technology company. They'll try to gain remote access to your computer and ask for your credit card number to pay for them to fix an issue or to purchase "protection" for your device. But what they are really doing is trying to gain access to your personal and banking information. Never give remote access to your computer to someone who calls you out of the blue, and never provide them with credit card information, passwords, or other sensitive information.

Channel Changes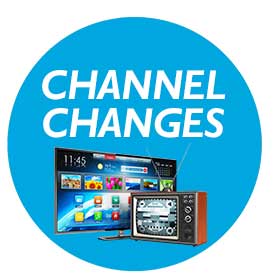 ImOn has added three new HD channels to the Local Plus and Digital Cable TV channel lineups. We have also moved the Lifetime Movie Network (LMN), channels 130 & 828, from the Digital Movies and Music package into the Local Plus Package. The channel number will not change, and digital cable TV customers will still have access to this channel. 

New HD Channels:
FYI HD - Channel 892 – available in the Digital Choice & Digital Family Pack Packages


Viceland HD - Channel 897 – available in the Digital Choice & Digital Family Pack Packages


LMN HD - Channel 828 or 13.2 – available in the Local Plus TV Package
NBC Universal has also decided to shut down the Olympic Channel, ImOn Channel 124 & HD 868, on September 30th. This decision was made by NBCU and not ImOn. Since most of NBC's sports coverage is shown on their Peacock platform, much of the content from the Olympic Channel will be moved there as well.