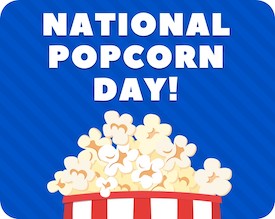 National Popcorn Day

National Popcorn Day is January 19th, and ImOn is working on something special to celebrate. Make sure to follow us on Facebook, Instagram, and Twitter so you don't miss the announcement. And remember, ImOn is popping up all over Cedar Rapids, Iowa City, Coralville, Dubuque, Marion, and Hiawatha, so make sure to submit referral forms for your friends and family so you can receive the $50 ImOn referral bonus!

We're Hiring

Get your year started out right by joining the ImOn team! We're growing and have several career opportunities available in our Cedar Rapids, Iowa City, and Dubuque offices. ImOn offers competitive salaries with generous benefits, career growth opportunities, and a fun work environment. Plus, you get an extra discount on your ImOn services! Click here to see all available positions.

Make a Resolution to Good Computer Health!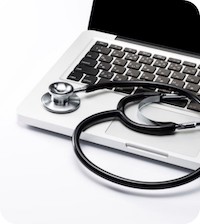 At the start of every year, millions of people make New Year's resolutions ranging from losing weight to quitting smoking. But why not make a resolution to keep your computer healthy this year? Here are a few tips to help keep your devices safe and healthy in 2023.
Perform Regular Backups: Make sure you perform regular backups of your system to ensure you don't lose your important photos, documents, and more.


Toss Out The Old: Go through and delete any old files, programs, apps, and emails you no longer need or use. This will clear up more memory space for new things.


Restart or Shut Down Regularly: Just like us, our devices need time to rest and reboot. Consider shutting down your devices when not in use, or at least give them a weekly restart. This will ensure they can receive important software upgrades, increase their performance, and prevent memory leaks. You should also reboot your modem and router at least once a month.


Stay up to date: Make sure your security software, web browser, and operating system are all up to date. This is one of the best defenses against viruses, malware, and other online threats that could not only hurt your computer but also you.


External Care: Periodically wipe away dust, crumbs, and pet hair from your fan vents, screens, and keyboards. Use a microfiber cloth or a can of condensed air. Also, clean up clutter from around your devices to ensure good airflow to help keep your devices from overheating.


Secure your devices: Use strong passwords, passcodes, or touch ID features to lock your devices when you are not using them. These security measures can help protect your information if your device is ever lost or stolen.

ImOn Online Account Manager

Did you know that you can view your ImOn bill, check the current balance you owe, and pay your bill all online? ImOn's Online Account Manager is a free, convenient, and time-saving feature ImOn offers to our customers. You can check your ImOn Account at any time without having to call ImOn Customer Care.



You can access your Online Account Manager by clicking on the "Manage My Account" button found in the top right corner of the MyImOn.com homepage. If you haven't done so already, you will need to register your account to access the ImOn Account Manager for the first time. To do this, follow the directions below. Please note that you will need your ImOn account number and your existing security/account password to set up your login. If you do not know these items, please call ImOn Customer Care at 319-298-6484 during normal business hours (M-F 8am-6pm).

Setting up your log-in for the online ImOn Account Manager:
Go to the ImOn Customer Portal — www.MyImOn.com 
Click on the "Manage My Account" button located in the upper right-hand corner of the screen. A new login browser window will open. 
Under the header titled "New Users," select "Click Here to Register." 
Complete the form with your personal account information and select "Register." Please know that the Account Name needs to match the name on your ImOn account.
Once you have registered, go back to MyImOn.com and click the "Manage My Account" button. Once the login screen appears, enter the Username and Password you just set up to log in to your account.