Don't Pass By This Password Reminder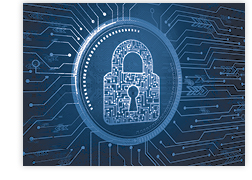 You've heard it before, but we'll say it again. It's important to have strong passwords and change them regularly to help keep your accounts safe. Here are the basics:

Don't use personal information. This includes names of people in your family, your address, or birthdays, since this information can be publicly available to hackers.

Don't use real words. Password cracking tools can process every word in the dictionary until a match is found. Instead, use uppercase and lowercase letters combined with special characters such as "&" or "#."

Create longer passwords. The longer it is, the better. Try for at least 10 characters.

Don't use the same password for multiple websites. If one website has a data breach and you've used that password elsewhere, it's easier for hackers to steal more information.

Change your passwords. Get in the habit of changing them twice a year when you reset your clocks for Daylight Saving Time.

Dress Up Your Pet Day Is January 14th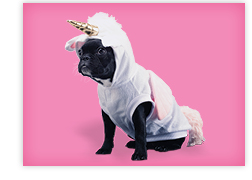 In the mood for some lighthearted fun? Dress up your pet on January 14 and share pics on Facebook, Twitter, and Instagram using #DressUpYourPetDay. Don't forget to wow your neighbors when you take your dog for a walk.

People enjoy participating in Dress Up Your Pet Day since it's an opportunity to express a pet's personality. Your diva dog can wear a pink, bedazzled sweater. Your tough dog can wear a sporty sweatshirt. The options go on and on.

Whatever clothing you choose, make sure your pet will be both safe and comfortable. The clothing needs to fit well and not restrict movement or the ability to breathe easily. Also avoid loose clothing or dangling items which can cause choking hazards. If your pet doesn't like dressing up, let them sit this holiday out.

Let the furry fashion show begin!

A Season for Giving: Follow-up

Each Marquette-Adams quarterly newsletter includes a 5-question quiz that highlights information that can be found within the newsletter. Complete and return yours for a chance to win a gift from Marquette-Adams! This quarter's winner is Jennifer Bruchs who will go home with a brand new Kindle Fire 7!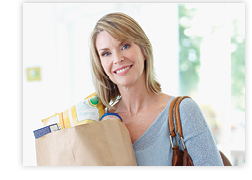 In December, we challenged our customers to drop off non-perishable food items at our Oxford office in support of the Marquette County Food Pantry. Customers received a raffle ticket for each item donated during the month of December to be entered into a drawing for a $50 credit on their Marquette-Adams account. We're extremely appreciative of the numerous donations provided by our customers, and Ruth St. John has been selected as our raffle winner for the month of January. We will be selecting yet another $50 credit winner on February 1st, so there is still time to stop by and donate items throughout the month of January.

Thanks to all for your continued support of the Marquette County Food Pantry!