Lifeline Support For Affordable Communications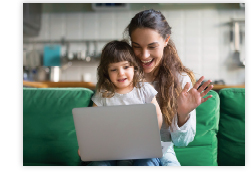 Lifeline is a federal program to help low-income subscribers stay connected by providing a monthly discount on their wireline phone, wireless phone, or broadband internet service. You could qualify for a monthly discount amount to $12.04 for your landline phone. FCC rules prohibit more than one Lifeline service per household. Lifeline is available to eligible low-income subscribers in every state, territory, commonwealth, and on Tribal lands.

To qualify for Lifeline, subscribers must either have an income that is at or below 135% of the federal Poverty Guidelines or participate in at least one of the assistance programs listed below:

⭐ Medicaid

⭐ Supplemental Nutrition Assistance Program (Food Stamps or SNAP)

⭐ Supplemental Security Income

⭐ Federal Public Housing Assistance (Section 8)

⭐ Bureau of Indian Affairs General Assistance

⭐ Tribally-Administered Temporary Assistance for Needy Families

⭐ Food Distribution Program on Indian Reservations

⭐ Head Start (if income eligibility criteria are met)

You can check eligibility with the Lifeline Eligibility Pre-Screening Tool on the Universal Service Administrative website at www.lifelinesupport.org.

Please mail a copy of your approval letter with your account number and a current phone number to contact you at, to Marquette-Adams Telephone Coop., PO Box 45, Oxford, WI  53952.

If you have questions please call our office at 608-586-4111.

Get Ready For 10-Digit Dialing For Local Calls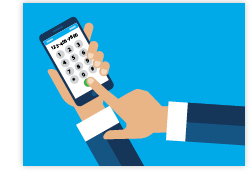 In July 2020, the Federal Communications Commission adopted an order approving the designation of 988 as the 3-digit dialing code for the National Suicide Prevention Lifeline. To facilitate implementation, area codes across the country where the 988 prefix is a working prefix and which now use 7-digit local dialing must transition to 10-digit local dialing. This includes the area code in our service area.

Starting October 24, 2021, you'll need to dial the area code plus the 7-digit phone number to make local calls. In addition to changing your dialing routine, you'll also have to reprogram 7-digit local numbers to 10-digit numbers if you use speed dial or any other system that automatically makes calls for you.