ImOn Calendar Coming Soon!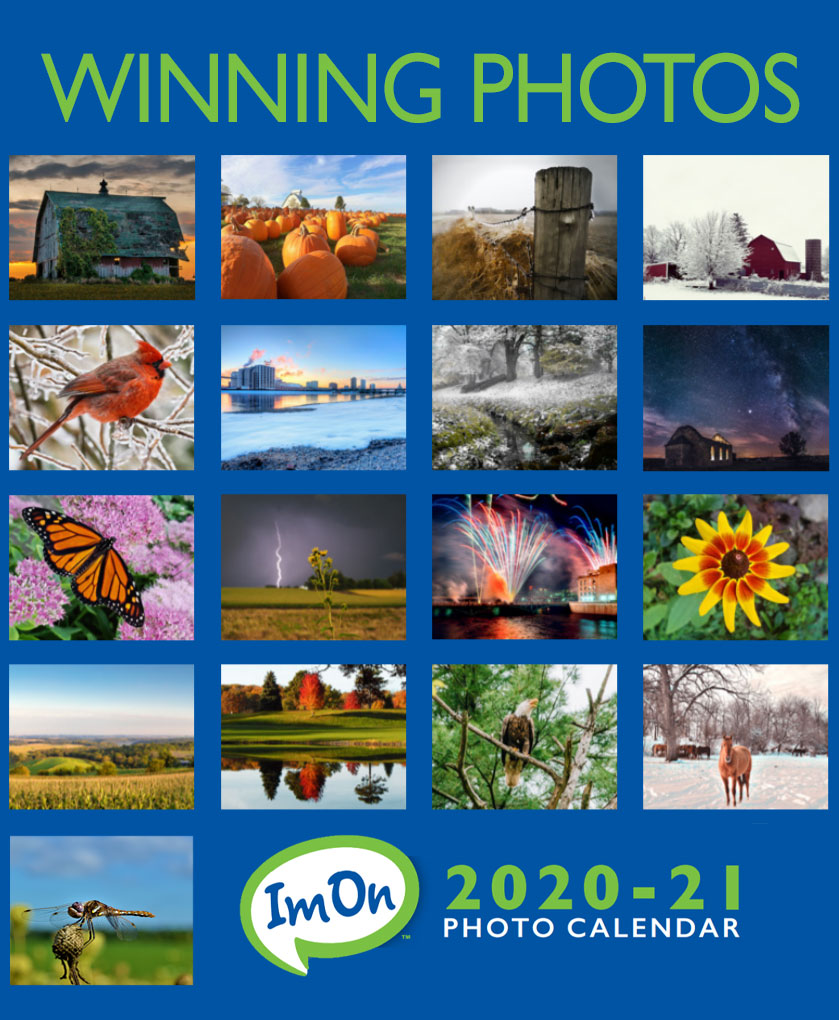 We wanted to thank everyone who submitted photos for the ImOn Calendar Photo Contest. We received over 200 entries in this year's contest, each showcasing the beauty of Eastern Iowa! Our judges had a hard time deciding on the finalists, but in the end, 17 winning photos were selected to grace the pages of our first ever ImOn Customer Calendar. We will share the winning photos on our social media pages, newsletters, and channel 4 in the coming weeks, so stay tuned. Watch for the release of the calendar in early September.

Happy Labor Day from ImOn Communications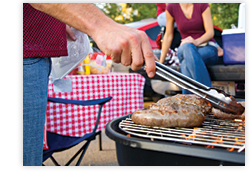 Originally, Labor Day was organized to celebrate various labor associations' strengths and their contributions to the U.S. economy. Now it's primarily thought of as a day of rest for workers and the unofficial end of summer.

In observance of Labor Day, the ImOn Communications offices will be closed Monday, September 7th, so that our employees may enjoy the holiday with their families. Technical support and emergency service will still be available by calling 319-298-6484. However, billing and account questions cannot be addressed during that time. We thank you for your patience and understanding and we hope you have a safe and enjoyable Labor Day.

Get Up-To-Date Scoring Action With NFL RedZone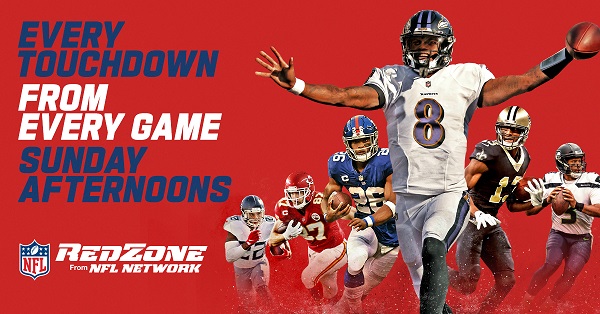 Sunday afternoons will never be the same! The NFL RedZone provides fans with the scoring action as it happens during all of the Sunday afternoon NFL games. NFL RedZone channel keeps NFL fans up-to-date in real time, with live look-ins, highlights, and fantasy statistics. The NFL RedZone is now available to ImOn residential cable TV customers. Call ImOn Customer Care to sign up today! A set-top box is required to view the NFL RedZone channel.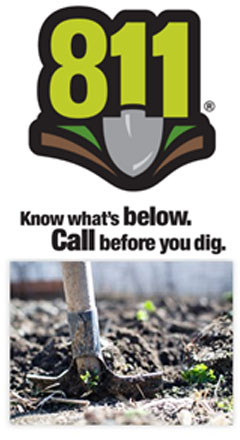 Storm Cleanup Reminder

With so much damage from the August 10th Derecho, we just wanted to remind our customers to call 811 before doing any digging, tree stump removal, fence installation, and/or landscaping work.

Whether you are planning to do it yourself, or hire a professional, digging without knowing the location of underground utilities can be dangerous. In some cases, these lines are buried close to the surface and even shallow digging could cause damage.

You should call 8-1-1 at least a few days before you start any project. Simply tell the operator what type of work you will be doing and where you will be doing it. Local utilities will be notified, and they will send someone out to your property, free of charge, who will mark out the existing underground utility lines with either spray paint or flags. When you start your project, you should avoid digging within 18 to 24 inches from these marked utilities lines. This will prevent damage to gas, electric, telecommunications, water, and sewer lines, which can lead to service disruptions in your neighborhood, serious injuries, and/or costly repairs.



Each month we share helpful information about various tech topics to help you, our customer, better understand the technology and services you have in your life. This month we continue our series on cybersecurity by looking at browser cookies.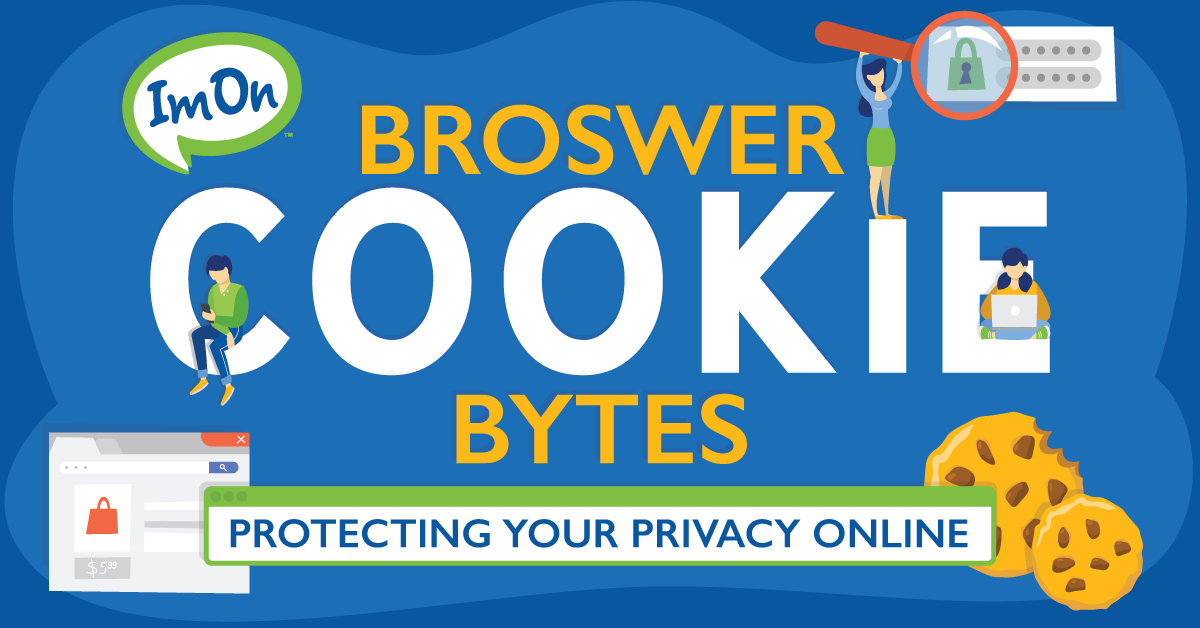 Let's start simple. What are browser cookies? Internet browser cookies (the less delicious type of cookies) are small files that sites send to and save on your computer/phone/tablet. Most sites use these cookies to remember your device and other information — like what's in your shopping cart or your login information. Cookies can also be used to track your device across websites, which is how you keep seeing ads for that pair of shoes you looked at online a couple of months ago. Cookies aren't technically tracking you, instead, when a cookie is created it assigns your device a unique tracking number. This number can be matched up across websites or sessions and piece together your travels across the Web.

Cookies can be helpful for a user — like remembering sites you've visited so they load faster, remembering your settings on sites that are personalized, and/or auto-filling your login information. Cookies can also be used to provide sites with information like your searches, purchases, device information, location, when and where you saw previous ads, how many times you've seen an ad, and what links you click on. Understandably, this can make people uncomfortable when they aren't sure who is using these cookies and for what purpose.

Because of this user anxiety, over the course of the last decade different privacy laws have popped up around the globe regulating cookies. In the last few years, these laws have led to "cookie consent" pop-up/banner notices all over the Internet. Many users simply click "accept cookies" on these pop-ups or banners in order to get back to what they were doing on the site in the first place. It is also possible to simply close these pop-ups. United States laws allow for "implied consent," meaning that closing the pop-up may still allow a site to save cookies to your device. The laws in the European Union, in comparison, require explicit or opt-in consent, so closing a pop-up without hitting "accept" doesn't allow a site to save any cookies. Because a person can visit a website from almost any country in the world, most major companies adhere to the stricter EU policies, but there are no guarantees when a user is browsing in the United States.

If you've seen one of these cookie consent pop-ups, you may have seen one with an "options" button. This allows users to select the type of cookies they will accept. Most sites will explain the options you can choose between, but if you want to learn more about the different types of cookies, click here. Being able to select the type of cookies to accept can empower users to take more control over their privacy but selecting options for each site visit can be extremely tedious.

So, what can you do? First, if you don't want to go through the hassle of selecting cookie options for each site you visit, you can clear cookies regularly in your browser settings. You can see how to do that for different browsers and different devices below. One issue with not allowing or deleting cookies is that sites you visit regularly will load slower because every aspect of the site will have to be downloaded each time you load a new page. The simplest way to deal with this is to get Internet service that is reliable and fast enough that this won't matter.

Inevitably, cookies and online privacy policies will change and the most important thing is to be an informed user and understand what is accessible to the websites you're visiting. If you visit a site you're not sure that you should trust, you can always clear your browser's cookies following the directions below. There are also cookie blockers built into most browsers that will allow you to select your general preferences so they can be applied to any site you visit and/or notify you if a site wants to save any cookies. Stay safe online and happy browsing!

Instructions for Managing Cookies: