If there are problems with how this message is displayed, click here to view it in a browser.

Investment Indicators - 19 November 2018
Read Investment Indicators for CPD purposes
Click here to register.
 
 
 
 
 
But surely for everything you have to love you have to pay some price
- Agatha Christie
Distributed to 51250 subscribers.

To advertise with us
click here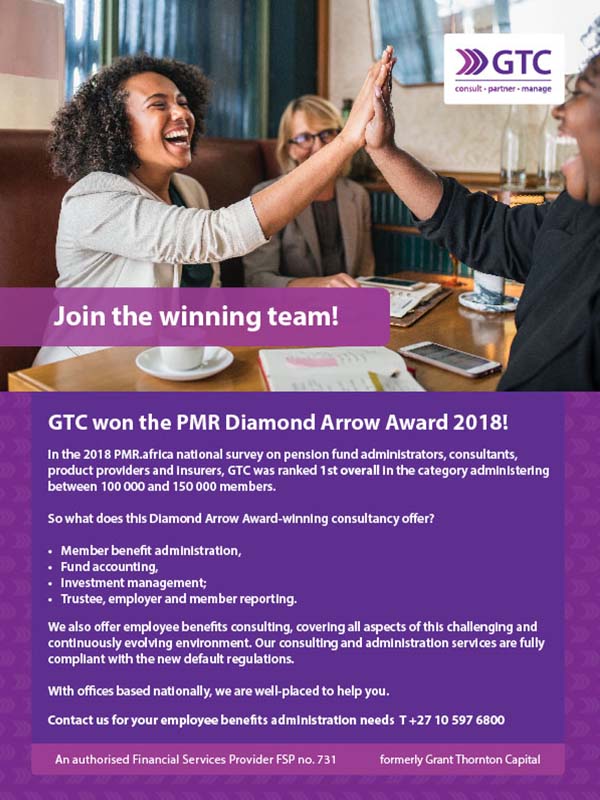 Rates Review

 1. Secured Investment Rates
Please note that (G) indicates a Guaranteed and (L) a Linked product. In order to understand the difference between guaranteed and linked rates, kindly click here for an explanation.
| | | | |
| --- | --- | --- | --- |
| | | | |
| |   |   |   |
|   | Company | This Week | Last Week |
| 1 | 1Life (L) | 7.280% | 7.400% |
| 2 | Clientéle Life (L) | 7.200% | 7.350% |
| 3 | Absa (L) | 7.026% | 7.149% |
| |   |   |   |
| |   |   |   |
| |   |   |   |
|   | Company | This Week | Last Week |
| 1 | 1Life (L) | 7.340% | 7.450% |
| 2 | Assupol (G) | 7.320% | 7.420% |
| 3 | Clientéle Life (L) | 7.300% | 7.450% |
| |   |   |   |
 2. Money Market Funds
Please bear in mind that our figures, though based on the actual quotations that you also use, are for information purposes only, and can never replace the official quotation from the product house. In terms of the guarantees, you are requested to clarify the exact extent of such guarantees with the product house prior to advising clients.
From the Crow's Nest

Services under Supervision Proposals
This is the time of year when a vitamin B jab becomes obligatory if you want to make it to the festive season. To make matters worse, the burden of budgeting for 2019 also starts rearing its unwelcome head.

A recent consultation paper, published by the FSCA, contains some very relevant issues which may have a bearing on your plans for 2019. The closing date for input was 31 August, so do not be surprised if this forms part of the Authority's Christmas presents which are traditionally published towards the end of December.

Last year we received the 2017 Fit and Proper Determination. This year it is likely to be, amongst others, changes to the 2008 exemption regarding services under supervision. This stands to reason, as much has changed, particularly the Fit and Proper requirements.

The new regulations will provide for conditions which are more principles based and outcomes focused, rather than rules driven.

Why the exemption?

The objective of the exemption is to facilitate the entry of new participants into the financial services industry without compromising the fair treatment of clients.

The Draft Exemption, similar to the 2008 Exemption, allows a representative who does not meet all the competency requirements to work under supervision subject to compliance with certain conditions. This has been changed to address the issues mentioned above.

Amended Date of Appointment definition

The definition of "date of appointment" (DOFA) has been changed to remove the link between the appointment date and particular categories of financial services or particular financial products. This means that a person's date of appointment is the date on which that person was first appointed as a representative of a financial services provider.

The reason for the change is to limit the overall period a representative may work under supervision. Some FSPs extended the supervision periods of reps by regularly changing the financial products for which they were originally appointed.

Additional exemptions apply to reps who only render services in respect of a tier 2 product, or perform only an "execution of sales" function in terms of the F & P requirements.

Mid-year compliance date scrapped

It is proposed that the current provision, which allows reps to work until 30 June following the end of their second service anniversary, will now fall away.

The general mid-year compliance date created an advantage for certain representatives in that it extended their compliance periods, in some instances by a year, which defeated the purpose of the prescribed maximum periods.

"The Authority is satisfied that the removal of the mid-year compliance date will result in minimal impact on industry in light of the requirement that came into effect on 1 May 2018 that obliges an FSP to establish, maintain and update on a regular basis the Competency Register contemplated in section 13(5) of the Fit and Proper Requirements."

Intensity of Supervision

"The Authority, in line with principle based and outcomes focused regulation, removed the distinction between direct and on-going supervision and the requirements relating to prior approval of transactions. It is proposed that the FSP must determine the supervision arrangements and the level of intensity of supervision that must apply to a particular representative…"

"The FSP further must, at regular intervals, review the appropriateness, effectiveness and adequacy of the supervision arrangements and the level of intensity of the supervision and must determine criteria and procedures to assess whether it is appropriate for a representative to work under a reduced level of supervision."

The 2008 Exemption merely required that "there must be a written agreement ... that details the procedures regarding the rendering of services under supervision". The Draft Exemption now prescribes what must be set out in the supervision agreement. See link below. It may be wise to compare your current documentation to these guidelines beforehand.

Qualification Requirement

A representative who does not meet the qualification requirement at appointment is required to enroll for a qualification within two years of date of appointment. This is to counter a current trend where FSPs only commence with a qualification close the expiry of the supervision period, making it virtually impossible to comply within the supervision period, and consequently apply for an extension.

Whilst it makes sense to delay initiating such training until one has assessed the "staying potential" of a new appointee, the very least one should do is to include this in the Competency Register to ensure that you comply with the two year enrollment requirement.

Please click here to download the Consultation Paper: Exemption of services under supervision document.
Your Practice Made Perfect

Get Rewired for retirement
TM
with Assupol
Life after retirement requires adjustment – both psychologically and financially.

Assupol's Ultimate Retirement Income 4Life (URI 4Life) offers retirement-income solutions to help clients match their post-retirement spending. The URI 4Life product provides a guaranteed monthly income and includes features like:
| | |
| --- | --- |
| ●  | Income that could increase yearly to keep up with inflation. |
| ● | A guaranteed term and spouse income option so that income continues after the life insured's death. |
| ● | Capital protection so that up to 100% of retirement savings can be paid to beneficiaries to leave a legacy for their loved ones. |
But, for the many people with insufficient retirement savings, they will have to adjust their spending during retirement.

Assupol's Rewirement feature provides clients who may have under-saved for retirement with a mechanism that allows them time to adjust their spending to better match their retirement-income needs. This may be a valuable tool to help clients make the necessary adjustments in their spending habits, instead of opting for sub-optimal long-term choices like a level life annuity or living annuity:
| | |
| --- | --- |
| ● | The level life annuity provides a higher income initially, but it doesn't increase yearly to keep up with inflation. |
| ● | While with a living annuity, if adjustments in spending are not made, the drawdowns taken may deplete retirement savings and not leave much for later in life. |
In addition to the Rewirement feature, there are a number of features to help address clients' post-retirement income needs:
 
 

–

An increase percentage can be selected to make sure that the guaranteed level of monthly income increases every year to better keep up with inflation.
 
 

–

A guarantee term ensures that the client's spouse and dependents will continue to receive an income if the client dies before the end of the guarantee term.
 

–

A spouse income option ensures that a percentage of the guaranteed monthly income continues for the surviving spouse after the client's death.
 

–

Capital protection - the full or a percentage of the initial investment amount can be protected so that on the client's death, beneficiaries receive a percentage of the initial investment amount. This is useful if leaving a legacy is important.
While they are still employed, clients are encouraged to preserve their retirement savings when they change jobs. Assupol's newly launched Preservation Funds enable clients to be better prepared for retirement by saving their hard-earned funds.

To complement their highly popular Guaranteed-return Single-premium Policy, Assupol also launched the Guaranteed-income Single-premium Plan which provides a guaranteed monthly income for five years and the single premium back after five years.

Visit www.rewirement.co.za to find out more, or contact Assupol at retirement@assupol.co.za for more info.

CIS industry stats - Investors undeterred by volatility
The Association for Savings and Investment South Africa (ASISA) recently released the Collective Investment Schemes (CIS) industry statistics for the third quarter ending September 2018. Besides the stock market volatility, a troubled economy and the turmoil in emerging markets, local investors still committed a healthy R54 billion in net inflows to the industry. These inflows pushed the total net inflows for the 12 months to the end of September 2018 to R112 billion. Year -on-year there has been growth as well.

According to Sunette Mulder, senior policy adviser at ASISA, portfolios in the SA Interest Bearing sector (Short Term and Variable Term) were a firm favourite with investors, attracting the bulk of the net inflows for the 12 months to the end of September 2018. SA General Equity portfolios also recorded strong net inflows, whilst SA Multi Asset portfolios on the other hand continued to decline in relative popularity.

Mulder mentioned that 29% of the inflows into the CIS industry in the 12 months to the end of September 2018 came directly from investors. Intermediaries contributed 32% of new inflows, linked investment services providers (Lisps) generated 21% of sales and institutional investors like pension and provident funds contributed 18%.

Click here to download the ASISA media release.

Automated financial advice – South Africans show some appetite
South Africans are amenable to using automated financial advice and are prepared to pay for it. This is one of the conclusions of Deloitte's Automation of Financial Advice report.

The main objective of the report was to assess the appetite for and attitude towards automated financial advice for various scenarios ranging from saving, investing, retirement planning and buying life insurance, and the type of challenges providers of automated advice may face.

The results are the outcome of numerous discussions with key established players and start-ups in the banking, insurance, wealth and investment management markets, as well as by a Deloitte survey of close to 700 South African consumers.

Some of the insights include:

The vast majority (more than 90%) of the consumers wanted advice – professional or informal – prior to purchasing a financial product.

86% of consumers showed willingness to use automated advice for simple financial planning, whilst 73% said they will use automated advice to convert R2.5 million pension savings

49% indicated that they would use free automated advice to find out how to minimise their bills

A low percentage of consumers showed willingness to accept financial advice from non-FSPs
An interesting fact is that while acceptance of digital tools has increased, fully automated advice still faces certain limitations and is usually only used for single goal or simplistic investments. Given the novelty of fully automated advice, market players have observed that most clients still require a human 'nudge' such as a phone call or webchat with an adviser to complete an investment decision online.

Click here to download Deloitte's Automation of financial advice report.

Key Individual Workshops – Register today for our 2019 workshops
Key Individuals and Compliance Officers around the country will be attending the Moonstone KI workshops this week. Don't be left in the dark, make use of the early bird special and book your seat for the 2019 workshops today.

About the workshop

The practical workshop will, to a large degree, focus on all the new requirements introduced in Board Notice 194 of 2017, the Fit and Proper Board Notice as it applies to key individuals.

This practical workshop is intended for:

Venues & Dates for 2019
 
| | |
| --- | --- |
| Johannesburg | 22 January 2019 |
| Cape Town | 29 January 2019 |
| Durban | 31 January 2019 |
Click here for more information.
Regulatory Examinations

RE Tips Chapter 5: Dissecting the different types of questions
Complexity levels

Each exam will contain questions at 4 different levels of complexity:

Knowledge: Testing your recall of factual knowledge

Comprehension: Testing your understanding and interpretation of factual knowledge and concepts

Application: Testing your ability to apply factual knowledge to real life situations and

Analysis: Testing your ability to analyse factual knowledge presented as case studies and to present the best action to take.
It stands to reason that the first two types of questions will be normally shorter, and easier to answer if you are thoroughly prepared. The third and fourth types of questions will normally take longer to read and understand, and the possible answers from which you have to select the correct option may also be longer.

Question format

Each question has four options, and you must select the correct option. It is very important that you understand the following:

Questions can be posed in the following styles:

A direct closed ended question: the question must be answered by choosing the correct option

An incomplete sentence: the sentence must be completed correctly by choosing the correct option

The negative question: the negative option needs to be chosen. Applicant must be aware that these type of questions will be asked and therefore must read questions carefully

The most/best/least format: applicant must choose most applicable option to the question

Roman numeral format: A closed ended question where applicants must choose more than one correct option from a list of options

Sequencing: the options should be listed in the correct sequence
It is of the utmost importance that you read each question very carefully to make sure you understand what is being asked. Many candidates have failed because they did not read the questions thoroughly before answering.

The Moonstone website, www.moonstone.co.za contains a wealth of regulatory examination information. Please feel free to browse there to your heart's content.

Our registration call centre is available weekdays during business hours (08h00 – 16h00). Contact 021 883 8000 / 888 9796 or e-mail faisexam@moonstoneinfo.co.za.
Schedules for 2018/2019

Please note: Registration cut-off is 11 working days before date of exam.
Careers Platform

Featured Positions
Insurance Sales Team Manager: mrpmoney, Durban - We are looking for a self-motivated, passionate Insurance Sales Team Manager to join our fast-paced team.  Read More
In Lighter Wyn

The importance of punctuation spelt out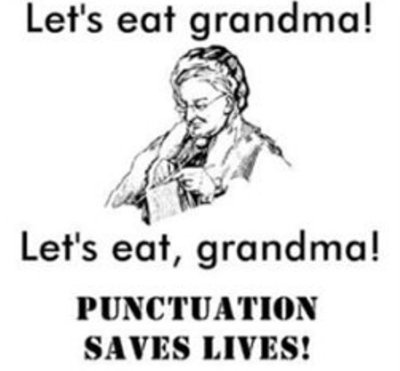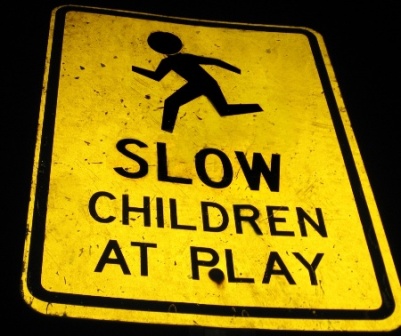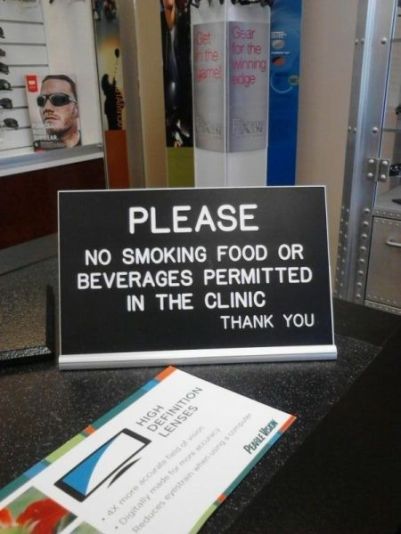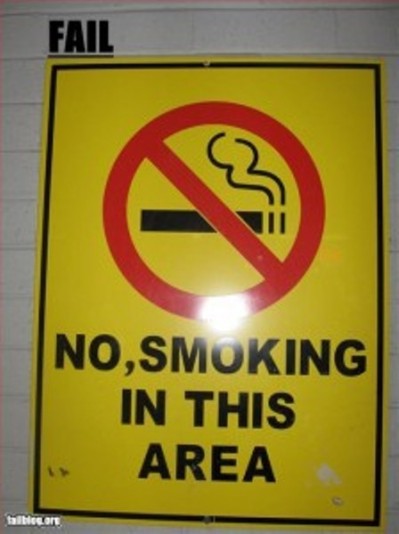 Tel: +27 21 883 8000   |   Fax: +27 21 883 8005
info@moonstoneinfo.com
www.moonstone.co.za

P.O. Box 12662, Die Boord, Stellenbosch, 7613, Republic of South Africa
Disclaimer: Services and products advertised by external product suppliers in this newsletter are paid for by the respective suppliers. Moonstone does not endorse any opinions, conclusions, data, products, services or other information contained in this e-mail which is unrelated to the official business of Moonstone and furthermore accepts no liability in respect of the unauthorised use of its e-mail facility or the sending of e-mail communications for other than strictly business purposes.

The complete disclaimer can be accessed here.
©2015 Moonstone. All rights reserved.