Derecho Storm Credit Information

Thank you for your patience as ImOn repaired and restored our network and your services. We appreciate your business. As we previously communicated, we are issuing credits to our Cedar Rapids, Hiawatha, and Marion customers whose services were impacted by the Derecho.


To calculate your credit, we used our network tracking systems to determine the number of days you were completely without service. Your service restoration date is determined by the day our systems showed traffic through your ImOn equipment or phone line. We then calculated your service credit by dividing the number of days without service by 31 days then taking this percentage times your total monthly recurring charges. For example, if you were without service for 15 days, that is the equivalent of 48.4% of the month (15 days /31 days). If your monthly charges are $100, your credit would be 48.4% of $100, or $48.40.

Within the Service Summary and Charge Detail sections of your invoice, you will see your normal monthly charge, as well as the Derecho Service Outage credit amount. The tax credit is shown in the Service Summary section with the final total minus the credit showing in the Charge Detail section. You may see multiple credits for the same service, this is due to the different taxes being applied to each service.

Please see the image for a sample bill showing where the credit will be located on your October invoice (highlighted in grey).

In some cases, the amount of credit may be more than your regular monthly charges. If you do not owe any other charges and your Total Amount Due is a negative number, you do not owe any payment in October and will see that negative amount carried over to your November bill as a credit. However, if you see a positive Total Amount Due in the Summary of Charges Section of your bill, please pay this amount in full in order to avoid any future late fees or service interruption.

Again, we appreciate your business and your patience during this challenging time.

NEW ImOn Thanksgiving Card Design Contest!



ImOn Communications is pleased to announce our first ever Thanksgiving Card Design Contest. All area 3rd through 5th grade students are invited to submit an original design for the front of ImOn's annual Thanksgiving card, which is sent to area businesses.

Students can submit a 7.5" x 5.5" design that depicts the themes of Fall, Thanksgiving, or thankfulness. The design can include drawings, text, and/or original photography. For an entry form, click here.

Submissions will be accepted from September 28th through October 22nd, and a winner will be announced on October 29th. The winning design will be used for the front of the ImOn Thanksgiving card, along with the student's name and photo on the back of the card. The winning student and their classroom teacher will both receive $100.

For more information on how to enter visit www.MyImOn.com/DesignCard.

ImOn Customer Calendar



We wanted to thank everyone who submitted photos for the ImOn Calendar Photo Contest. Here is a look at the photos for September and October. The September photo was submitted by Cory Carpenter and features a rustic barn located outside Mt. Vernon. Unfortunately, the barn was destroyed in the derecho on August 10th. The October photo shows the rows of pumpkins at Bloomsbury Farm, outside of Atkins, and was submitted by Robert Lewis. The 2020-2021 Customer Calendar is now available at ImOn's Curbside Customer Care, while supplies last.

NFL RedZone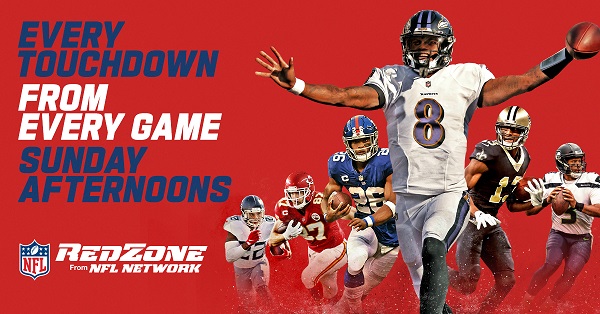 Sunday afternoons will never be the same! NFL RedZone provides fans with instant scoring action as it happens during all of the Sunday afternoon NFL games. NFL RedZone channel keeps NFL fans up to date in real time, with live look-ins, highlights, and fantasy statistics. The NFL RedZone is now available to ImOn residential cable TV customers for just $59.98 for the entire NFL regular season. Call ImOn Customer Care to sign up today! An ImOn set-top box is required.