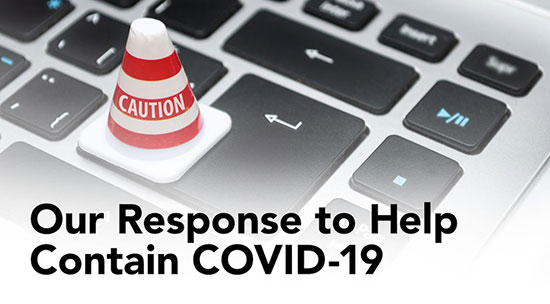 NEMR Telecom is taking measures to ensure we can continue to provide our members with the best quality service, while protecting the health of our employees and members.

As of March 18, 2020, the NEMR Telecom lobby will be closed to the public until further notice. Our friendly customer service technicians and help desk associates will be happy to assist you by phone. Our customer service technicians can answer questions and take service calls. If you want to make a payment, you can do so by phone, mail, via our eBill online payment system or the night deposit box at our Green City business office. You can reach us at 660-874-4111 or go to www.nemr.net.

Also, before a Technician is dispatched to your location, please inform us if anyone at your home or business is sick with any illness that can be spread from person to person, such as the Coronavirus, Influenza, etc. If needed, there are many things we can do to repair service that does not involve entering the location. Our employees are taking precautions to clean their hands and equipment between service calls.

We remain fully committed to meeting your communications needs. We are asking you to work with us so that we can help deter the spread of infectious illnesses. Thank you for your support.