Automatic Billing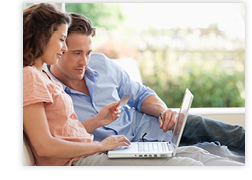 Do you have a hard time remembering to pay your bill every month? We have the perfect solution for you — Automatic Billing!

When you sign up for Automatic Billing, Marquette-Adams will automatically withdraw your balance from your checking or savings account, or from a credit or debit card on the 20th of each month.

If this no-hassle solution at no additional cost sounds appealing to you, stop reading this eNewsletter and call our office at (608)586-4111 to sign up. As a bonus, we will add a one-time $5.00 credit to your account upon sign-up!

Pack the Pantry!

Our office at 113 N Oxford Street in Oxford has long served as one of the many drop off locations for the Marquette and Adams County Food Pantry. With the cost of living increases this year, food pantries are feeling the pain, and asking for help.

Our wish is to see our donation shelves overflow, but to achieve this, we are going to need your help. We're challenging you, our customers to add a few items to your next shopping list or to look through your own cupboards and pantries to find non-perishable, non-expired items that you could donate. To show our appreciation, anyone who donates will receive a raffle ticket for a chance to win a $25 bill credit each time you drop off food. You may enter as many times as you wish each month. We will draw for a $25 winner on October 4, selecting form all who donated food during the month of September. The next drawing will take place on November 2, selecting from all who donated food during the month of October.

To qualify, simply show your items to the representative at the front desk and they will present you with a ticket. It's that easy!

Thank you in advance to everyone for your help!

Toys for Kids

As the holidays draw near, many local families will find themselves in need. Marquette-Adams Telephone Cooperative is once again participating in the annual Toys for Kids drive to collect donated gifts for less fortunate children this holiday season. If you or anyone you know would like to donate to a child in Marquette or Adams County this year, simply bring your gift(s) into our Oxford office at 113 N Oxford St, any time before December 2nd.

We welcome gifts for children of any age, from infants to teenagers, and any kind, including toys, clothing, games, and books. We only ask that the gift be unwrapped so we may pair your donation with a child of the appropriate age and gender. The gifts will then be divided between Adams and Marquette Counties, wrapped, and distributed to local families. Over 1,000 children have qualified for this program and all labor in this effort is volunteer based.

Help us make a child smile this Holiday Season!!!!!!!!!!