Correctly complete the quiz with information found in our current MVlink eNewsletter for a chance to win a $10 credit on your next internet bill.

Click here to take the quiz!

Congrats to last month's quiz winner — Linda from Epworth.

Thanks to Our Members During Co-op Month — That's You!



Every October, cooperatives all across America, including MVEC, celebrate the role, accomplishments, and contributions of our nation's cooperatives.

Cooperatives uphold values of honesty, openness, social responsibility, and caring for others. Co-ops don't have to answer to shareholders; they focus on meeting their members' needs. As a member, each time you pay for MVlink service, you're making an investment in a company that you and your neighbors actually own. Our success is your success, and we thank you for your support.

Click here to learn more.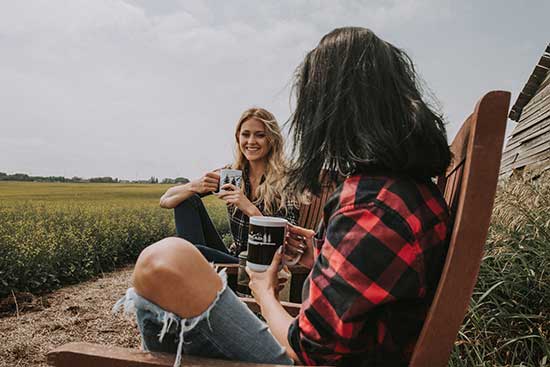 Good Neighbor Day

Good Neighbor Day is observed on September 28th and celebrates the importance of being a good neighbor while contributing to one's community. Because good neighbors make great neighborhoods! So, celebrate good neighbor day by sharing how great MVlink is with your neighbors — they will thank you for it!

Iowa Youth Leadership Academy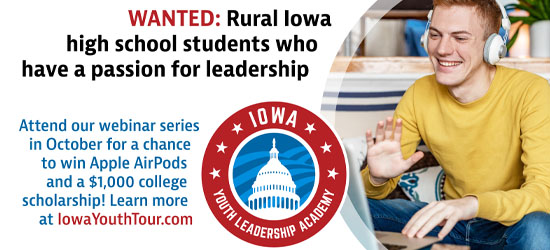 Guided by our Cooperative's commitment to community, MVEC has a long history of supporting students in the communities we serve. Now, Iowa's electric cooperatives are pleased to offer a new opportunity for our rural students to learn more about advocacy, electric cooperative careers and the cooperative business model through a three-part webinar series to kick off in October. The Iowa Youth Leadership Academy is open to any high school student in our service area (Jackson, Jones, Delaware and Dubuque counties), and they are invited to register for the series at www.IowaYouthTour.com.

"This new program is designed for rural Iowa students who have a passion for public service, leadership or government," remarked MVEC CEO Jeremy Richert. "We want to raise students' awareness of how local electric cooperatives power peoples' lives and empower our communities. We also want to talk about career paths that are available in our smaller communities."

When students register online for the Academy, they can attend webinars from their own computer or mobile device with each Zoom session lasting 45-60 minutes. During the Zoom sessions, students will be inspired by our speakers and presenters while learning about advocacy and leadership.

Oct. 5, 7:00pm — Cooperative Business Model
Oct. 14, 7:00pm — Rural Iowa Advocacy
Oct. 26, 7:00pm — Civic Involvement and Leadership

At the end of each live session, one lucky attendee will be selected at random to win a pair of Apple AirPods. Students who attend all three sessions will be entered into a random drawing for a $1,000 college scholarship. Please help us spread the word to our area high school students and encourage their participation in these leadership sessions.