What Affects Your Wi-Fi Connection?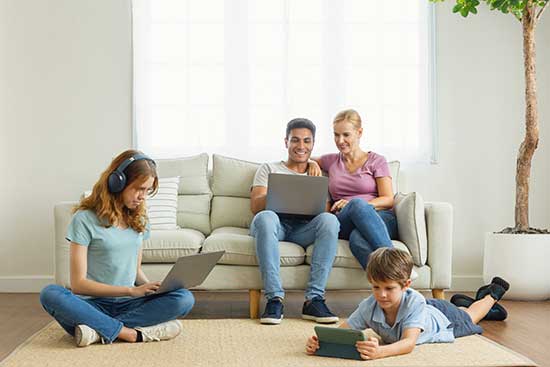 Getting fast, reliable Wi-Fi in our home networks is essential. We connect more devices than ever to Wi-Fi and use them 24/7 for everything from video streaming and social media sharing to home automation and monitoring. But sometimes it seems like we're not getting the speeds we should be, such as when it takes forever to upload our holiday photos to a photo sharing site, or when Netflix freezes just when we're getting to the best part of the movie. And while it's possible that there's something wrong with your Wi-Fi setup or your Internet connection, there are other factors you should consider first before calling your service provider.
The first thing to understand about Internet speeds is that certain minimum speeds are needed to enjoy different types of online activities. Video streaming is the best example of this. The better the video quality, the faster your Internet speed needs to be to enjoy it. Streaming companies typically publish minimum speeds for the different levels of video quality: standard definition (SD), high definition (HD) and ultra-high-definition/4K. Netflix suggests a 3 Mbps service for standard streaming, 5 Mbps for HD and 25 Mbps for 4K.
Click here to read more.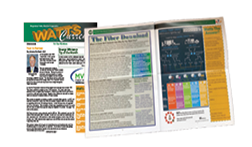 Click here to read issues of
The Fiber Download articles.

Click here to read issues of
the Watts Current Newsletter.




MVlink Member Tip

When setting up your fiber internet account, make sure you add all authorized users to the account. This is particularly important for business accounts. An authorized user is anyone who can contact MVlink and request maintenance, upgrades, billing and account information on behalf of your organization or household. MVlink only discusses accounts with authorized users. Setting this up properly from the beginning will save you time. As an authorized user, you can add additional authorized employees or members of your household to your account at any time. To do so, simply contact our Fiber team at 800-927-6068 or email fiber@mvec.coop.