Technology Plays Important Role in Helping Seniors Live Independently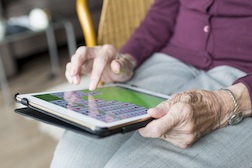 For previous generations, nursing homes and assisted living facilities were typically the only options to provide safe care for the aging population. Today, there is great news for aging adults who want to continue living in their homes - there are many products and services that make staying in your home (called "aging in place") a possibility.

When safety is a concern, technological devices can give everyone involved a greater sense of security when an aging adult is living alone - or these devices can act in tandem with at-home caregiving to afford the senior greater independence when possible. While cost savings is a key benefit of not going into nursing homes or assisted care, equally as important are the benefits of living comfortably (and independently) at home.

Before we get into some of the cool new technology to enable independent living for the elderly, we first need to address internet access and Wi-Fi capabilities. Available tech innovations won't help if internet and Wi-Fi isn't reliable. Health trackers, voice command technology, and smart hubs are only as effective as a person's internet connection. For people who are aging-in-place, a great Wi-Fi system can make a huge difference for their safety, peace of mind, and well-being. Contact your local internet provider to determine if you or your aging family member has the speed needed to accomplish aging in place goals. For more information on MVEC's internet and Wi-Fi offering, visit mvec.coop.

From convenience and safety to staying engaged with family members, consider these tech options Click here to read more.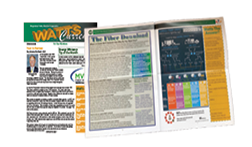 Click here to read issues of
The Fiber Download articles.

Click here to read issues of
the Watts Current Newsletter.




Have a Spare Tablet Around the House?

After you get a new tablet, you may be wondering what to do with your old one. If you don't plan to sell it or give it to a family member, you could use a spare tablet as a second monitor with your computer, as a larger screen for GPS navigation while driving, as a digital picture frame to display a slideshow of photos, or as a home surveillance tool or baby monitor.