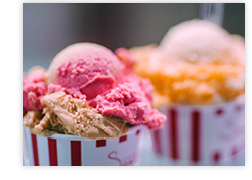 Here's the Scoop: It's National Ice Cream Month

What's your favorite kind of ice cream? If it's vanilla, you're not alone. Vanilla is the most popular flavor, accounting for 20-29 percent of overall ice cream sales. Since July is National Ice Cream Month, you have an extra reason to indulge in this treat, whether in a cone, sundae, shake, or float. As the famous line goes, "I scream, you scream, we all scream for ice cream!"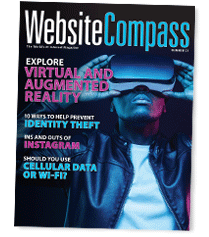 Website Compass Takes You on a Tour of VR and AR

Virtual reality (VR) and augmented reality (AR) have been on the scene for some time. But 2021 may just be the breakthrough year when they become mainstream. Explore this fascinating technology by flipping through the Summer 2021 Website Compass magazine. You'll learn how VR and AR are being used in the worlds of shopping, socializing, entertainment, medicine, and more.

You receive Website Compass as a value-added bonus (and thank you gift) for being one of our internet customers. CLICK HERE or on the image on the right to access it.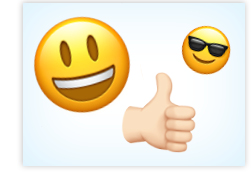 Picture the Possibilities on World Emoji Day

July 17th is known as World Emoji Day, chosen because that's the date many platforms display on their calendar emoji. These little images are frequently used to express emotion or replace words, making them popular for quick communication. In fact, it's estimated that 5 billion emojis are used every day on Facebook and in Facebook Messenger alone.