October is National Cybersecurity Awareness Month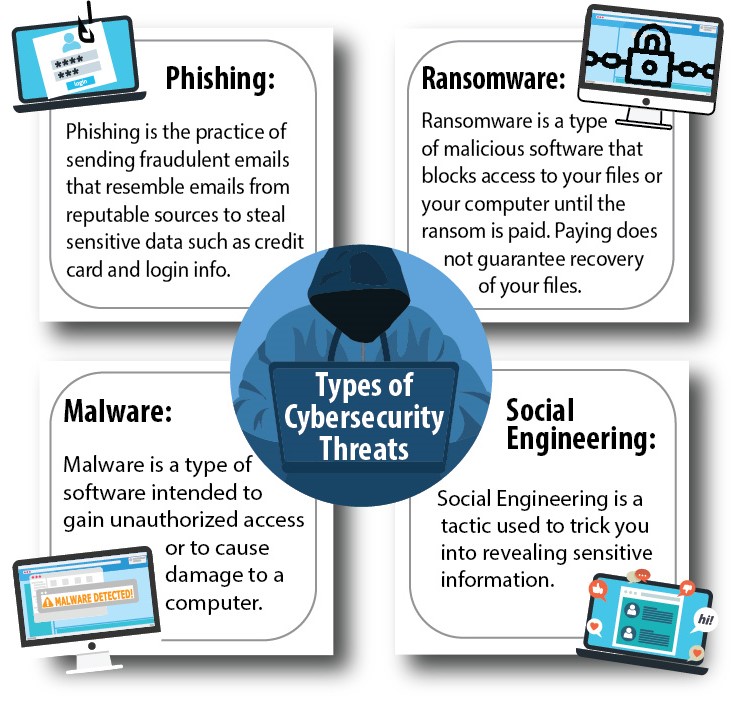 In today's digital world, many of us use multiple devices that are connected to the internet every day for personal and business use. As the amount of digital devices increases, so does the risk of cybersecurity threats. Since October is National Cybersecurity Awareness month, we are taking this opportunity to share these valuable reminders from Cisco.

What is Cybersecurity?
Cybersecurity is protecting systems, networks, and programs from digital attacks. Cyber-attacks are usually aimed at accessing, changing, or destroying sensitive info. On an individual level, a cybersecurity attack can result in anything from identity theft to the loss of valuable data like family photos. On a larger scale, we all rely on critical infrastructure such as power plants, healthcare organizations and banking institutions. Keeping these types of organizations secure is crucial to keeping our society functioning.

While MVEC takes the necessary steps and precautions to protect the company's data as well as our members' confidential information within the company's network, MVEC does not provide cybersecurity for our MVlink members' personal data on their own devices on their own network. It is up to you to understand the threats listed and do what you feel is necessary to protect your own devices and network.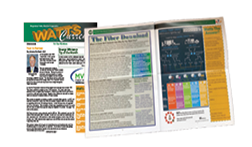 Click here to read issues of
The Fiber Download articles.

Click here to read issues of
the Watts Current Newsletter.

Online Tricks Can be Scary



Ghosts, goblins and witches are normally the things to be aware of this month. That was until 2004, when October was declared National Cybersecurity Awareness Month. Since then, cybersecurity awareness has grown and MVEC and MVlink want to make sure our members are prepared. Here are 10 tips to consider: