We Have A New Website!

This website was created with you in mind. Wabash Communications CO-OP/Wabash Communications customers can now enjoy their very own Customer Portal with all the resources they need in one spot. This includes paying your bill, email login, and much more! The new website is user-friendly, simplified, and now you have access to all the information you need at your finger tips. Check it out at www.wabash.net.
Customer Portal
We created a Customer Portal with you in mind! Once inside the Customer Portal you have everything at your finger tips. Ebilling — review and pay your bill electronically. Webmail — login to WebMail to access your Wabash Communications email account. If you missed a monthly newsletter, no worries you can find them all inside the Customer Portal as well. If you are a Wabash Watch customer, you can sign in for home control, family protection, and added freedom all inside the Customer Portal tab. So check out this new added feature made just for you, the customer. If you have any questions, please give us a call!


New & Articles
We wanted to be able to keep you informed on what is going on at Wabash as much as possible. So we decided to add a News and Articles tab on the website. This tab will keep you up to date on any big changes like price increases, job openings with the company, public notices, closures, outages, and much more.


Forms
The Forms tab gives you the ability to find a form without having to call in, saving you time. If there is a form you need and it's not on the website, please give us a call and we will get you one.

Internet Upgrade

Due to the COVID-19 and our commitment to YOUR family's needs during these times, we are upgrading ALL of our residential customers on the 100 Mbps & 250 Mbps package to the 500 Mbps download/50 Mbps upload package with no extra charge. This is being done automatically and this will last to at least May 30th.

We know how stressful these times can be and we don't want you to worry about your Internet speeds keeping up when you're trying to work remotely, help your children with their school work, or even grandparents babysitting.

Job Posting

Ever looking for a new job. We post job openings in local media, on social media, and on our News & Articles section on our website.

Photo Contest

The directory photo contest has come to a close. The winner will be announced in the June newsletter. We would like to thank everyone who participated in our contest.

Boneless Honey BBQ Wings Recipe
Ingredients:
3 Boneless skinless chicken breast (1" chunks)
Oil (for deep frying)
2 C. Flour
1 T. Salt
1 Tsp. Ground Black Pepper
1 Tsp. Cayenne Pepper
1/2 Tsp. Garlic Powder
1 Tsp. Paprika
1 Egg
1 C. Milk

Sauce:
1 C. Ketchup
1/3 C. White Vinegar
1/4 C. Molasses
1/4 C. Honey
1 Tsp. Liquid Smoke Flavoring
1 Tsp. Salt
1 Tsp. Onion Powder
1 Tsp. Chili Powder

Instructions:
Heat oil in a deep fryer to 375 F. In a large bowl, combine flour, salt, black pepper, cayenne pepper, garlic powder, and paprika. In a small bowl, whisk together egg and milk. Dip each piece of chicken in the egg mixture, and then roll in the flour mixture. Repeat so that each piece of chicken is double coated. Refrigerate the breaded chicken for 20 minutes. Fry chicken in the oil until it's nicely browned; about 5 minutes. Mix fried chicken bits with your favorite wing sauce. Sauce: In a small saucepan over medium heat, combine all of the ingredients. Stir well and bring to a boil. Reduce heat and simmer 15-20 minutes.




"A mother is your first friend, your best friend, your forever friend." - Unknown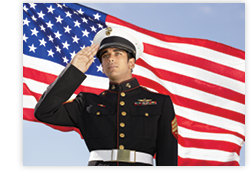 We Honor And Pay Tribute On Memorial Day

Memorial Day reminds us to stop and honor loved ones we have lost, especially those who died while defending our nation. The management and employees of Wabash Communications CO-OP encourage you to remember these fallen soldiers and reflect on their profound contributions to our nation. In observance of Memorial Day, our offices will be closed on Monday, May 25.