Tips for Safe Online Black Friday and Cyber Monday Shopping
Tips gleaned from 2022 Norton article, Avoid Cyber Monday Scams: 7 Tips for Safer Online Shopping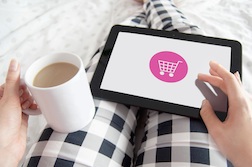 Are you planning to avoid long lines and crowds this holiday season by shopping from the comfort of your own living room? While shopping online is convenient, it can also make you vulnerable to cyber scammers. Consider these tips to stay safe while taking advantage of online deals:

Shop at reputable stores
Consider doing online business only with retailers you trust and have shopped with before. Or at least confirm the business is legitimate by checking with the Better Business Bureau, looking at sites like TrustPilot.com, and skimming customer reviews.

Don't fall for scam holiday shopping ads or messages
Scammers know a "special offer," often delivered by a phishing email, can stir holiday consumer cravings. Avoid clicking on links in messages or ads that tout seasonal deals. Delete the emails, navigate away from the ads, and stick with sellers you know.

Shop secure sites only
Before you buy, look for the little lock icon in the corner of your URL bar that tells you that the web page you're on has privacy protection. The URL of a secure site will start with "https." If you are shopping on your phone, use only official retailer apps from reputable stores such as Galaxy Apps, the Apple App Store, Amazon App Store, and Google Play.

Never make purchases on public Wi-Fi
You might be tempted to take your shopping spree to your favorite coffee shop. But with a little tech know-how, the person sitting a few tables away can easily intercept the data you send and receive.

Pay with a credit card
A credit card may be the safest payment tool for shopping online. Unlike with a debit card, a thief who gets ahold of your credit card number doesn't have direct access to your actual money. And if a thief racks up unauthorized charges on your credit card, federal law limits your liability.

Check your bank and credit card statements after the holidays
After purchasing gifts, check in regularly on your bank and credit card accounts to look for fraudulent charges. Or, set up account alerts.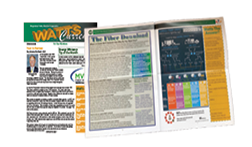 Click here to read issues of
The Fiber Download articles.

Click here to read issues of
the Watts Current Newsletter.




National Computer Security Day is the perfect reminder to review your computer's security and make sure all software is up to date. If you use social media, it is also a good time to review your settings as social media is another way identity thieves, viruses, and computer fraud is committed.