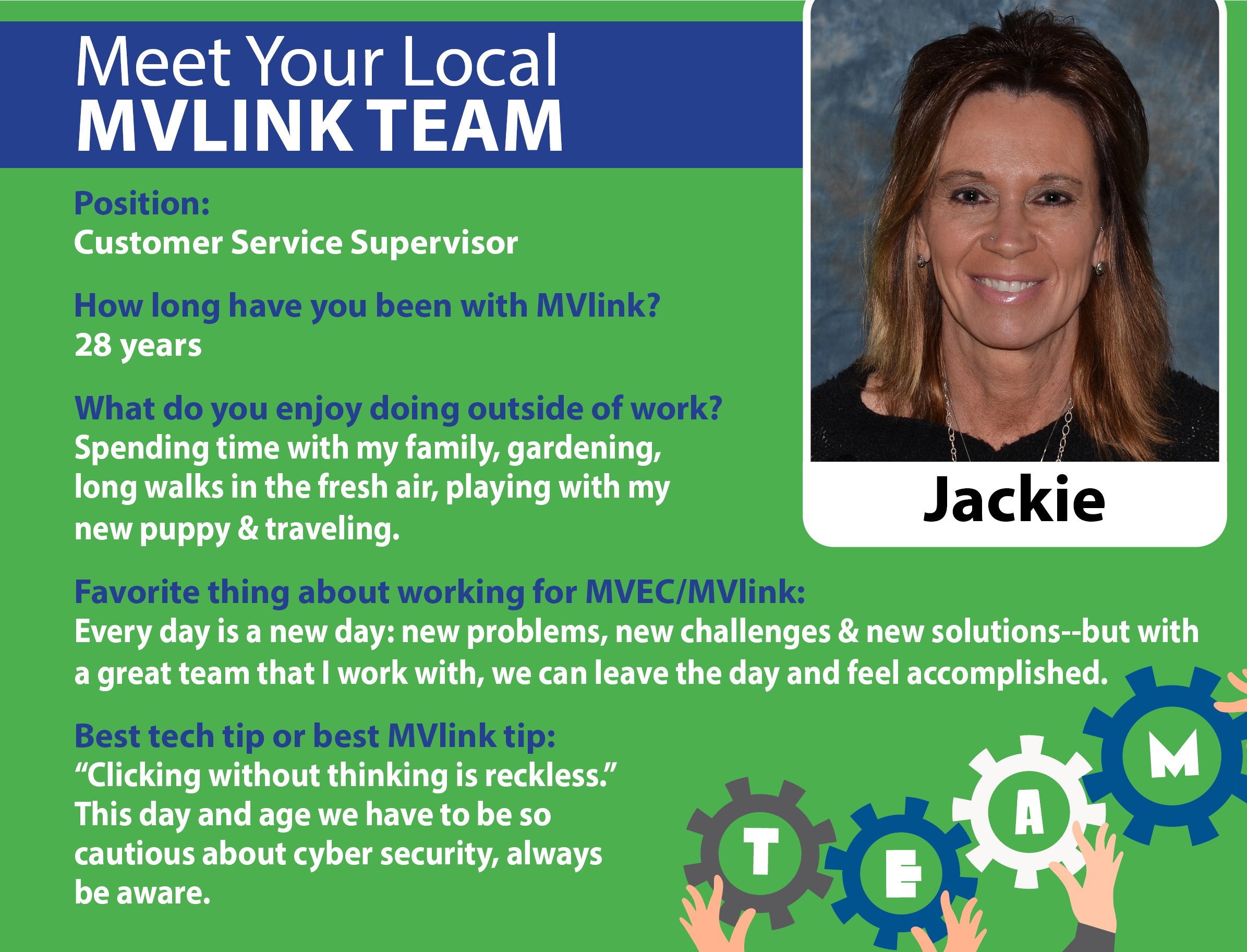 MVlink Employees Share Frequently Asked Questions

What is the difference between your MVlink fiber service and what I have now?
Our MVlink service brings fiber all the way to the home. Other service providers use fiber to go from city to city but then will use copper wires (Ethernet) to the home to provide internet.
Competitors in our area use DSL to the home, Coaxial Cable (round cable used for Cable TV in the past) or wireless point-to-point service (and then Ethernet cable is run into the home from the radio outside). Fiber is the backbone of the internet and that is what MVlink uses to serve our members to provide quality, high-speed connections for streaming, gaming, schooling and working from home.

Why does it take longer for MVlink to be installed/connected compared to cable or satellite options?
Since MVlink is a fiber to the home service, each new area we expand to requires construction (either boring underground or overhead on electric poles) from the nearest MVlink feeder. Speed of construction is dependent on weather and consistency (sand, dirt, rock, etc.) of the ground we are boring through.

Can I remove the flags from my yard once the construction contractors have left my neighborhood?
No, the flags should be kept in the ground until MVlink has met with you to conduct a "drop" meeting. The Fiber drop consists of a fiber cable that connects the fiber cables from our network to the Network Interface Device (NID) on the side of your home.

Why is a speed test not showing the speed I pay for?
There is a box (usually some type of modem) that brings Internet into your home from your service provider. In order to run a speed test against what you are paying for, the speed test should be run with an Ethernet cable and capable device. Visit www.speedtest.net to conduct a speed test for your connection.

Why are my Internet speed tests slower when I'm on Wi-Fi?
Click here to read more.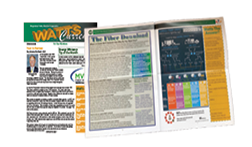 Click here to read issues of
The Fiber Download articles.

Click here to read issues of
the Watts Current Newsletter.




3 Common Reasons for a Weak Wi-Fi Signal

Having problems with your home's Wi-Fi? These factors may be why:
Distance — The farther away you are from your wireless router, the weaker your Wi-Fi signal will be. Try adjusting your router's location to a more centralized spot or look into adding a Wi-Fi extender, such as our mesh unit.
Construction — Especially thick walls can muffle Wi-Fi signals, as can certain types of construction materials such as metallic mesh inside plaster-and-lath walls.
Device Interference — You may find intermittent signal problems caused by interference from other devices such as baby monitors, garage door openers, and microwave ovens.
If you'd like MVlink to select, locate, and manage your Wi-Fi equipment for you, ask about our Managed Wi-Fi service.