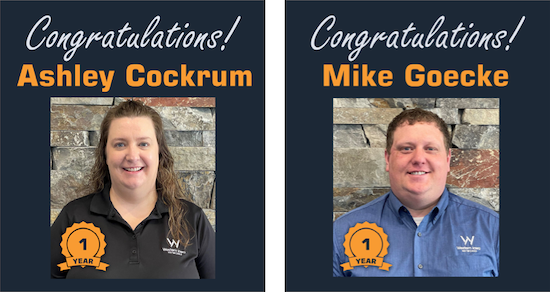 Congratulations to Ashley Cockrum, one of our Staff Accountants, and Mike Goecke, our Business Solutions Specialist, as they both celebrate their first anniversary with WIN. Thank you for your hard work and dedication!



Western Iowa Networks Continues to Support Projects in the Communities They Serve

Three entities recently applied for and received project grants through the Aureon Charity Grant Program.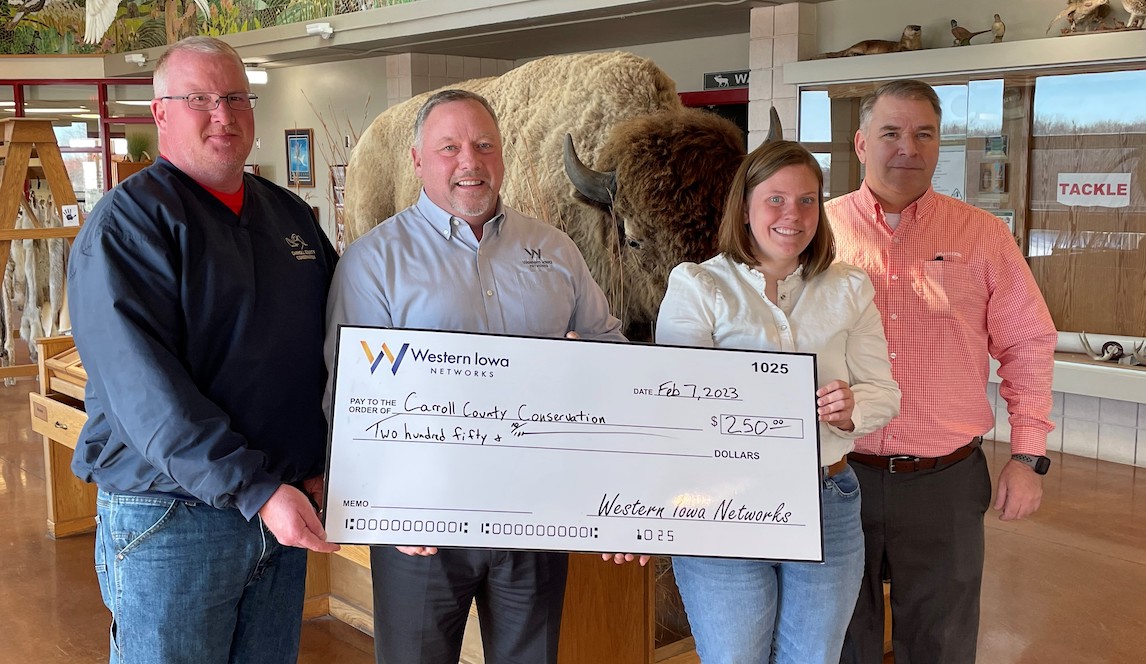 Carroll County Conservation received a $250 grant to replenish animal artifacts that are used in a hands-on display as well as other animal educational tools used in their conservation education center at Swan Lake State Park in Carroll.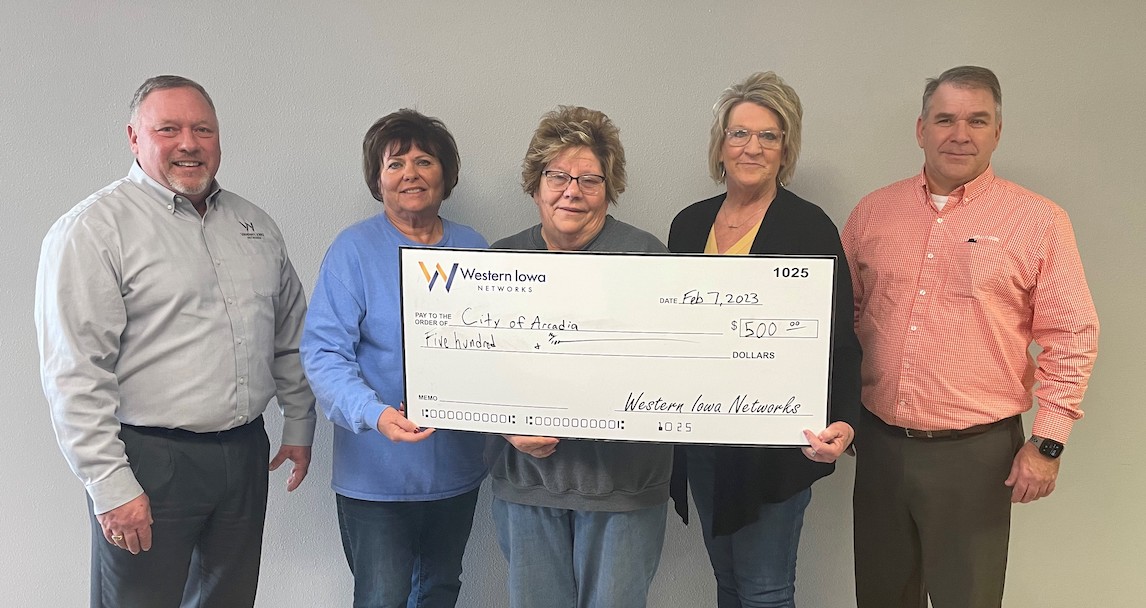 The City of Arcadia was awarded a $500 grant to be used towards large musical instruments in the city park. This will be another way for Arcadia to enhance the experience for youth who use the park.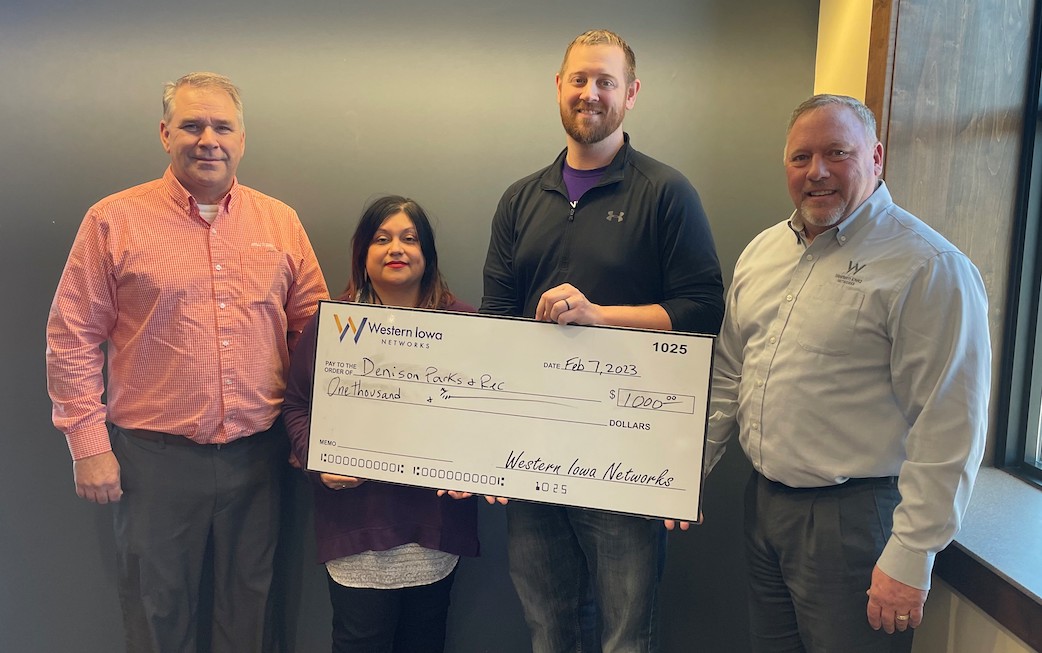 The Denison Parks & Recreation Department was awarded a grant for $1,000 to be used towards playground equipment for Washington Park in Denison.

Organizations in any of the communities within the WIN serving area are invited to apply for an Aureon Charity Grant for upcoming projects they have. "These grants are a resource to help organizations offset costs for projects for community improvement," says WIN CEO Jeff Roiland. "Aureon & WIN are community-based providers and this is one way we can give back."

Aureon Marketing Rep J.D. Siebert explains that these grant dollars "can be used for anything…fire departments, playground equipment."  He also urges organizations to be as specific as possible when applying for these grants so the selection committee has as much information about the project as possible. To apply for a grant, organizations can contact Wes Treadway, Marketing Manager at Western Iowa Networks or fill out the application which is available at www.westianet.com.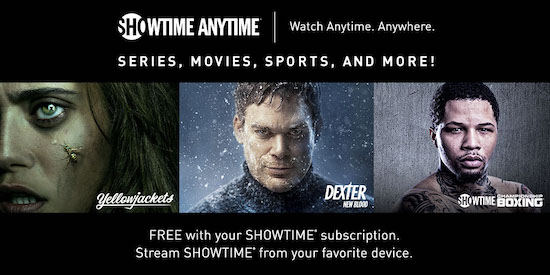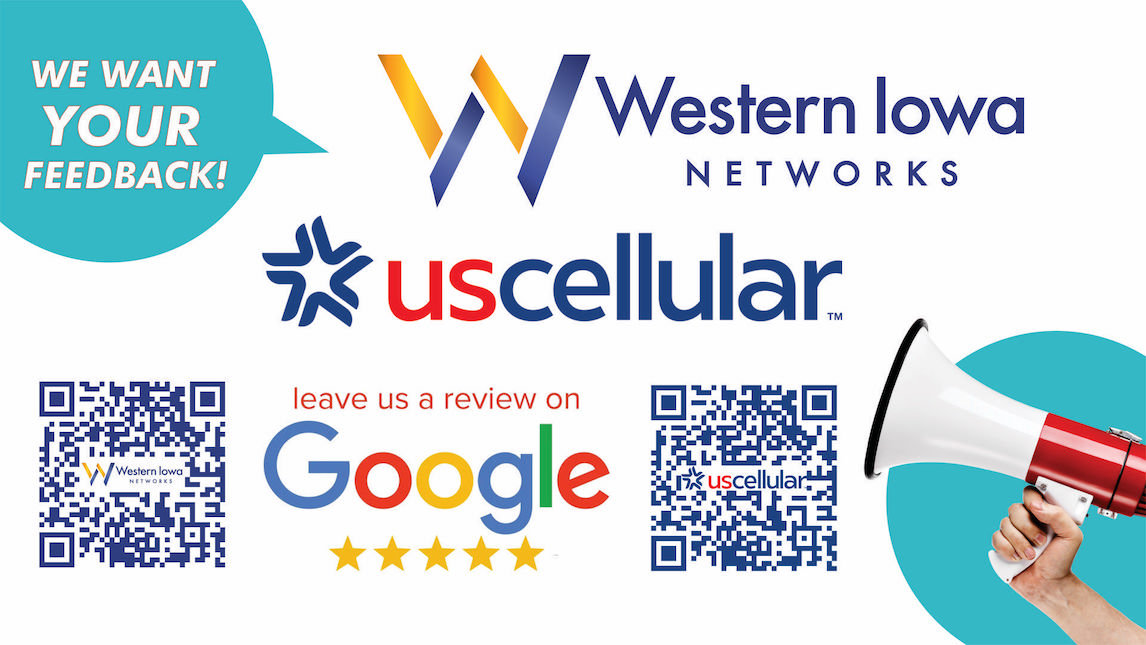 Word of mouth and customer reviews are the lifeblood of every business. Our staff works very hard at providing the best customer experience possible. If you've had a great experience with WIN, would you be willing to share with others? Simply scan the QR code in the image above to fill out a 5-star review today! Thank you!