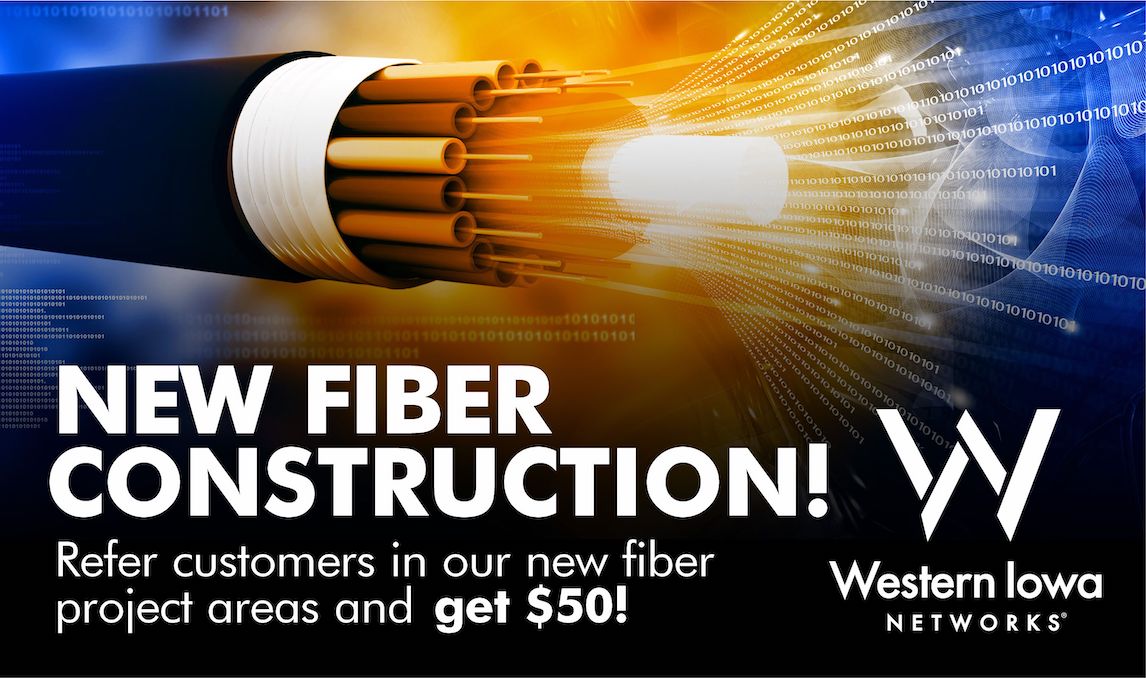 WIN is expanding our fiber footprint in many counties in Western Iowa. If you know someone in one of our new project areas, be sure to have them give your name when they sign up. You will each receive a $50 bill credit. You can refer as many customers as you wish! You can see these expanded areas at fiber.westianet.com.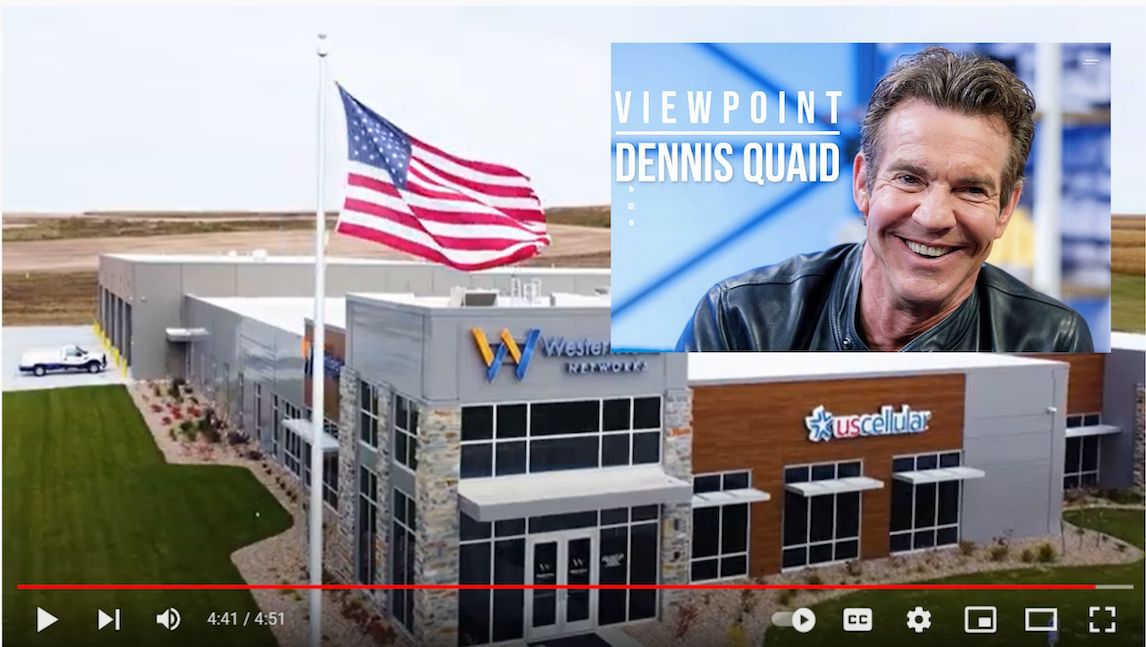 Western Iowa Networks will be featured by the television show Viewpoint with Dennis Quaid. Please click on the image to watch our segment talking about our company as well as the broadband grants that are aiding in our significant fiber optic expansion.

The full episode will be airing on public television affiliates across the United States as well as online starting in May. You can get more information about Viewpoint with Dennis Quaid at this link.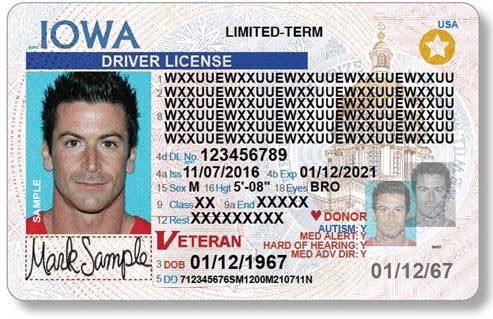 Don't forget to bring your ID!! Due to an FCC Regulation (CPNI), our representatives are not able to share any account information with you in-store unless you provide a valid, government-issued photo ID. For customers calling our office, we will ask you for your 4 digit account PIN and Billing Address to authenticate you.

This regulation was put into effect for the security of YOUR information to make sure telecommunications providers were doing our part to keep your personal information safe. We appreciate your understanding when speaking to our Customer Experience Specialists regarding this. Thank you!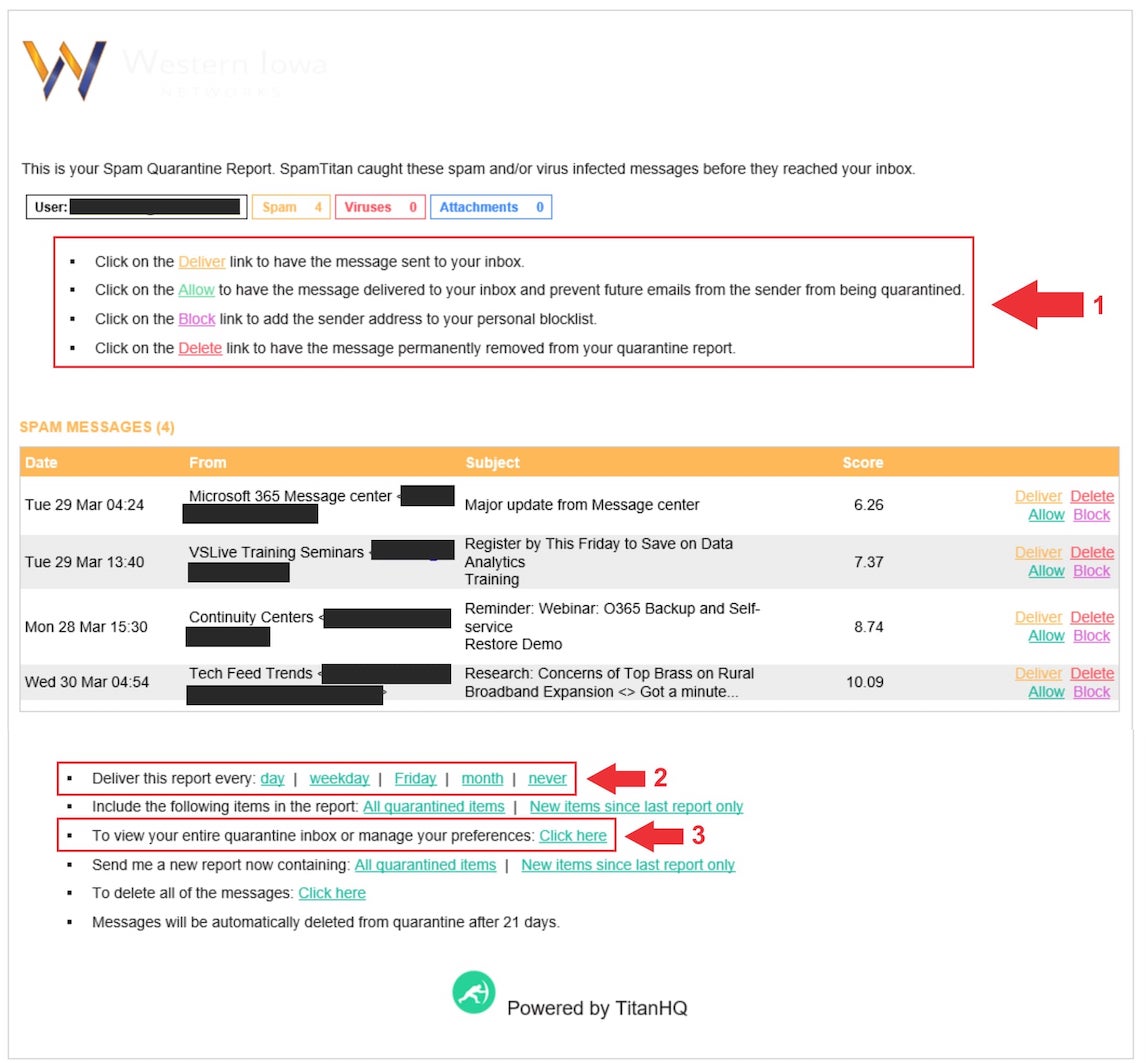 WIN Email Users:

As we continue to offer our customers the best security possible while also providing a more user-friendly experience, our spam filtering service, currently Edgewave, will be changing to SpamTitan on 4/12/22. As part of this service, you will receive a Spam Digest email each day, similar to what you currently receive with Edgewave, beginning April 13th. The Spam Digest with Spam Titan does give our customers more user-friendly control over what is being flagged as spam and was isn't. The layout and controls are very straight forward but we would like to highlight a few things in the example at the bottom of this email.

Towards the top of the Spam Digest email you will see the options that you have for each email that is flagged, as highlighted below. Please read the description for each option before moving forward.


You will receive the Spam Digest on a daily basis but can change the delivery preferences towards the bottom of the email.


You also have the option to view your entire quarantine inbox by clicking on the highlighted link towards the bottom of the email. It is important to check this inbox the first few days of use to make sure the spam filter is not detecting emails that you actually would like to receive.
If you have any questions, please feel free to reach out to a Customer Experience Specialist at 888-508-2946.